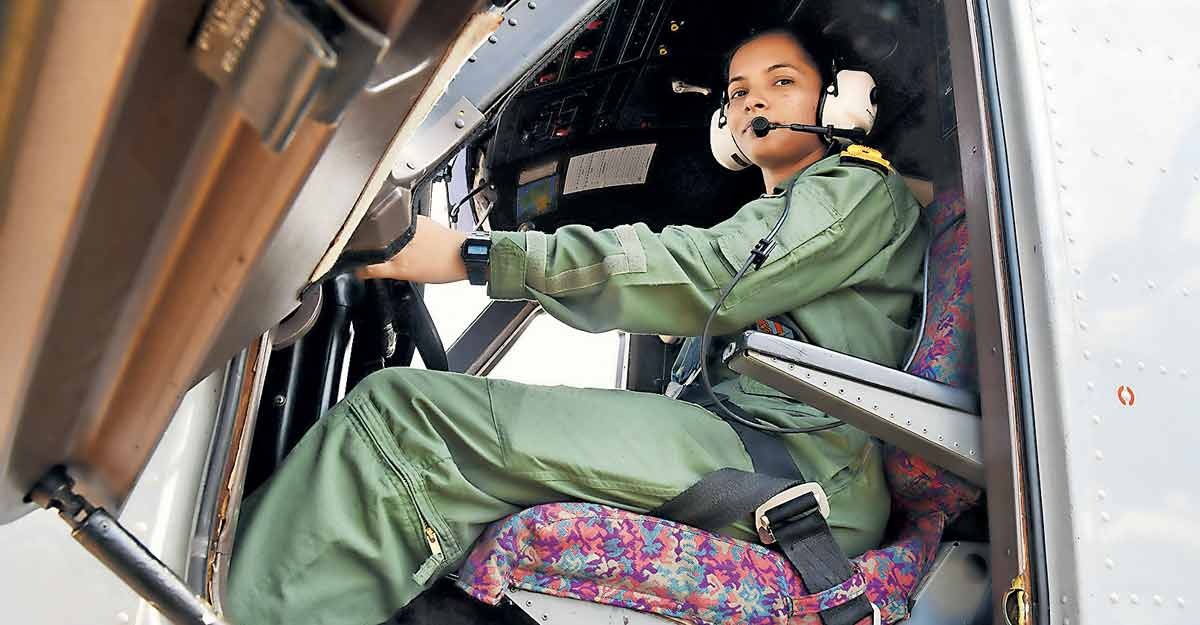 Kochi: Sub Lieutenant Shivangi is all set to become the Indian Navy's first woman pilot. She will complete her training at the headquarters of the Southern Naval Command in Kochi on December 2.
Hailing from Muzaffarpur in the rural interiors of Bihar, Shivangi was inspired to become a pilot during her schooldays after watching a minister arriving in a helicopter at her school to take part in a function there.
Successfully chasing her dream, Shivangi has now proved to be an inspiration for everyone in her native place. Moreover, youngsters in Muzaffarpur, a place far away from the sea, have also started weaving their own dreams about joining the Indian Navy thanks to Shivangi.
Shivangi earned selection to the Indian Navy in 2018 while doing an MTech at Malaviya National Institute of Technology, Jaipur. Subsequently, she reached the Indian Naval Academy at Ezhimala in Kannur district of Kerala for her six-month orientation course. On completion of the course, she was inducted into the Indian Navy. Following which, the young woman came to Indian Naval Air Squadron (INAS) 550 of the Southern Naval Command in Kochi and successfully cleared the Dornier conversion course, also of six months' duration. So far, Shivangi has clocked 100 flying hours as part of her training, of which 60 hours were above the sea in a Dornier aircraft. Now she has to engage in another six months of operational flight training in a Dornier.
Along with Shivangi, two other women Sub Lieutenants had joined the services. They are Shubhangi and Divya, who are of the same batch as Shivangi but will complete their training under the Indian Air Force only on December 21. They will later carry out their training in Dornier aircraft at Kochi.
Shivangi's family comprises her father Haribhushan Singh, a school principal; mother Priyanka; and siblings Jagrathy and Harsh, both of whom are BBA students.
"My family has always encouraged me to pursue my dream of flying and supported my decision to leave the MTech course and join the Indian Navy," says Shivangi.
Having realized her ambition, Shivangi has set her next goal. "I wish to fly the advanced reconnaissance aircraft of the Indian Navy," says the youngster, who idolized Kiran Bedi, India's first woman Indian Police Service (IPS) Officer, while young.