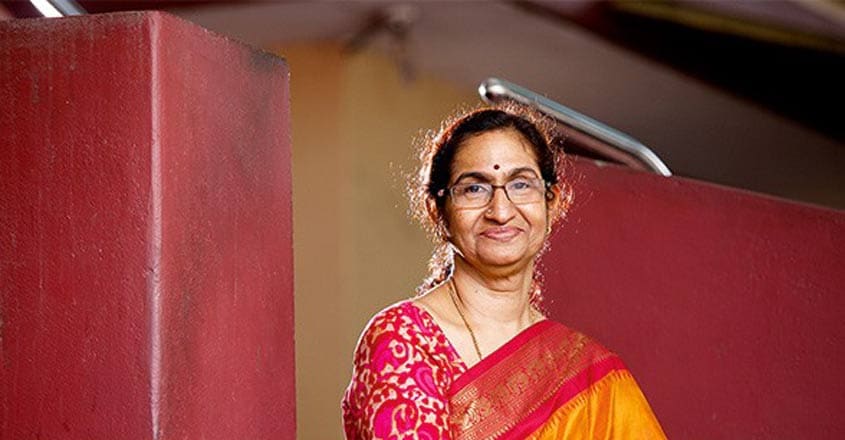 Thiruvananthapuram: The Vanitha Woman of the Year was awarded to Latha Nair by Governor Arif Muhammad Khan. Latha Nair is the founder of the Amrithavarshini, an organization that offers help and support to those who suffer from the brittle bone disease.
The Governor, in his speech, said that Latha and her Amrithavarshini organization were a model and inspiration for the society. He added that Kerala has become an excellent role model in the country when it comes to not only health and education sectors but also caring for the poor and the destitute. He said he had understood this when he recently visited the rehabilitation centres for women and old age persons at Kollam. The Governor, who appreciated the state government for their various welfare activities, said that he had pointed this out at the annual conference of Governors. Arif Muhammad Khan added that Vanitha's initiative to honour the Malayali women, who work for the welfare of the societies around the world, was indeed commendable.
Minister KK Shailaja, who presided over the event, said that the government was trying to create a community comprising of individuals and associations to give support and care for the poor. Though Kerala has gone a long way in ensuring high quality healthcare facilities, the epidemics and life style diseases have clearly created challenges. The minister added that the government is giving impetus to the various projects that would help control this situation.
Latha Nair, in her acceptance speech, said that she was running the welfare activities for those who have been diagnosed with the brittle bone disease, with the help of many kind hearted people from around the world. She added that her organization tries to make the patients more confident about their strengths and bring them to the mainstream society.
Malayala Manorama chief resident editor Harsha Mathew and Vanitha editor in charge M Madhu Chandran spoke at the event.