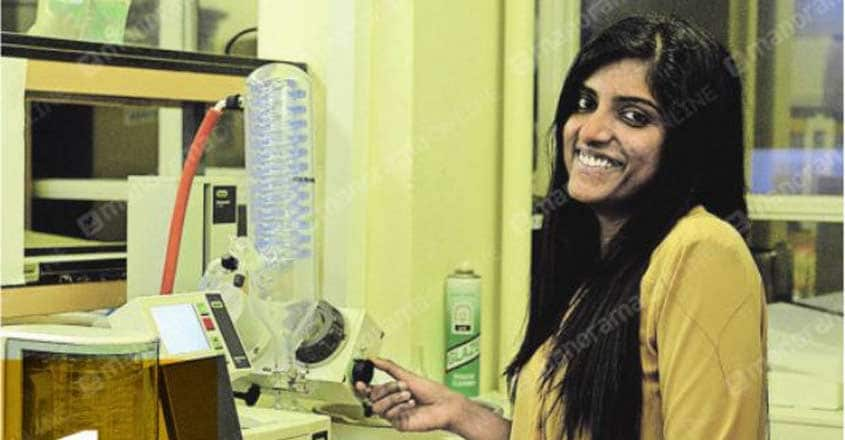 A good number of people consider a job as the end result of education. However, there are some, who would take it up as a vocation and not just as a means to secure earnings. G Aishwarya from Thiruvananthapuram in Kerala pursued her studies diligently, forsaking even a government job, and has now won the Rs. 1.75-crore Marie Curie fellowship.
After completing BSc Biotechnology with third rank from the Mar Ivanios College, Thiruvananthapuram, G Aishwarya got a job as postal assistant. But she was determined to continue her studies. She then notched up first rank in MSc from Bharathiar University. She subsequently joined for doctoral research at the Rajiv Gandhi Centre for Biotechnology, Thiruvananthapuram, on an INSPIRE fellowship from the Government of India. Aishwarya has now rounded off her academic journey by winning the Marie Curie fellowship.
Having completed her PhD in plant metabolomics in 2015, Aishwarya pursued her post-doctoral research at the MIGAL-Galilee research institute in Israel. This opened the doors for the Marie Curie fellowship.
Aishwarya won the fellowship for research in gene editing for improving the nutritive value and behaviour of Teff, a kind of African cereal. Aishwarya will be part of this project under Professor Luis Muir at the Aberystwyth University, UK.
Aishwarya is the daughter of P Sukumaran and Girija at Pulimoodu in Thiruvananthapuram. She is married to Sarun Radhakrishnan from Thangassery, Kollam.
How to win the fellowship
Marie Curie fellowship is awarded for undertaking doctoral and post-doctoral research in Europe. The period of fellowship is two years. Living costs will also be borne by the European Union. Time of application is April to September. The application must be submitted jointly with the parent institution to the EU portal.