Skoda has introduced the top variants of the Skoda Enyaq Laurin & Klement globally. There is also a variant that can travel up to 570 km on a single charge. The top variant is named after the founders of Skoda -- Vaclav Laurin and Vaclav Klement. Skoda has released the details of the Enyaq L&K 85 and Enyaq 85X variants.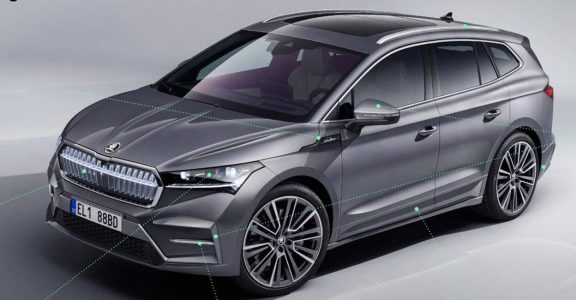 The Enyaq L&K 85 variant with rear-wheel drive produces 278bhp of power. The L&K 85 can travel up to 570 km on a single charge. Meanwhile, the L&K 85X model supports four-wheel drive. This vehicle has a power output of 278 bhp and a range of 550 km.
The rear-wheel drive Enyaq L&K sprints from zero to 100 kmph in just 6.7 seconds. The Enyaq L&K 85X can accelerate from standstill to 100 kmph in 6.6 seconds. Skoda has also introduced technology in the new vehicle that can charge the battery from 10% to 80% in half an hour.
Skoda has also announced a software update to include a pre-heating feature. It will soon be available to all Skoda vehicles through a software update. This feature has manual and automatic preheating options. This will help ensure that the vehicle battery is at an ideal temperature prior to charging.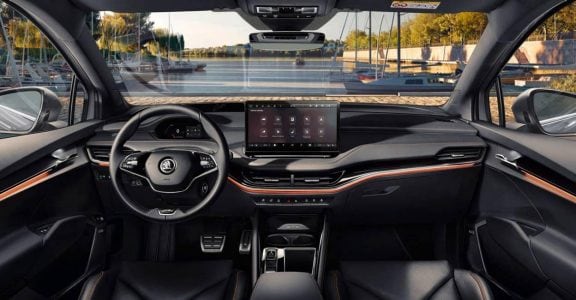 There are changes in the bumper and the LED lights in the grille in the new L&K model. The new variant will also get 20 or 21-inch alloy wheels and Matrix LED headlamps. Both the standard SUV and coupe body types are also available.
The interior cabin design also has two options. The options are L&K Black with black accents and L&K Shell with leather upholstery. The front seats will have massage and ventilation facilities and their controls are provided in the infotainment system. Heated steering, aluminium pedals, ambient lighting, virtual cockpit, digital driver display and heads-up display will also be available in the new vehicle.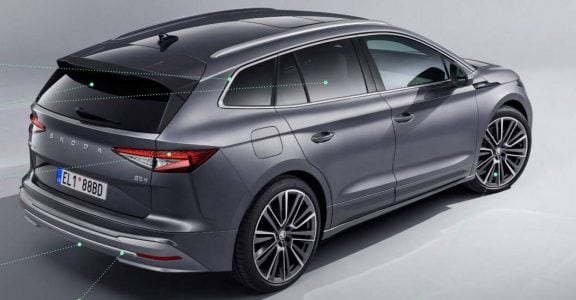 Skoda has only unveiled the top variants of the Skoda Enyaq L&K. But it has not announced when these variants will hit the market. And, there is no official announcement regarding the launch of these models in India.