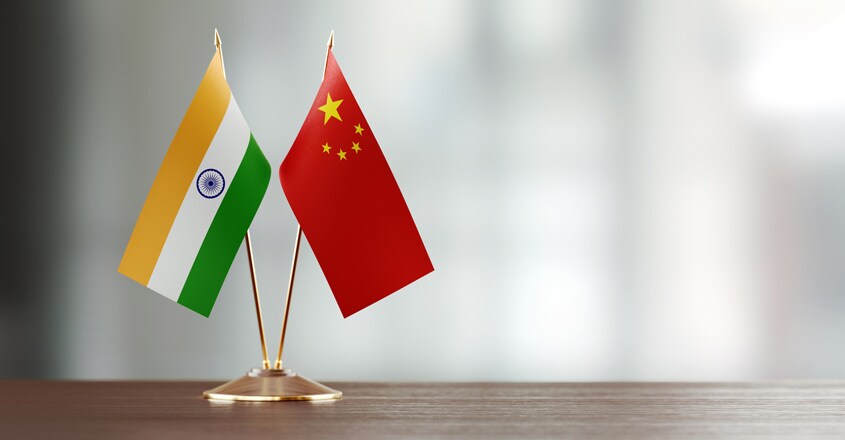 Ever since Prime Minister Narendra Modi made his "agendaless" visit to Wuhan last year to reset relations with China, India has been soft on China even though China has not made any concession to us. Even after years of experience of Communist China and learning the history of China and its ancient world view, we engage in speculation and keep making adjustments in our own interests and policies expecting a change of heart in China. And we are surprised every time China strikes back.
The latest drama played out since the Pulwama terrorist attack of February 2019 till this week also ended in a similar manner. Right after the attack, India presumed that the very seriousness of it will shock the Chinese conscience and make them abandon Pakistan by agreeing to blacklist Masood Azhar, a proposition that China had rejected three times before, regardless as to who else was willing to join them. This expectation completely betrayed ignorance of any understanding of the logic of China-Pakistan relations. Merit was the least of the considerations that determined their established position on Azhar and China should have been expected to stand firm, particularly since all the other members had abandoned Pakistan on this issue.
A Press Statement issued by the Security Council, expressing condemnation was touted as a shift in the Chinese position as Jaish-e -Mohammed was mentioned in the Statement, even after the Chinese representative clarified that it was in the context of Jaish-e-Mohammed having claimed responsibility for the attack and that the statement was not judgmental. The language of the Statement was such that anyone, including Pakistan, could have subscribed to it. With no acknowledged definition of terrorism at the UN, the word 'terrorism' meant different things to different people.
Then came a draft resolution cosponsored by many important countries, including the US, the UK, France and others, seeking for the fourth time to get Azhar declared as a terrorist. Though China had not given any indication of any change, we made it known that this time China would budge. It is not known whether we had any official contacts in New York, Beijing or New Delhi with the Chinese, but when the time came, China put the proposal on 'hold', not 'technical hold' as claimed by some countries. The hold for 6 months was meant to have time for China to study the matter, as it happened three times before. In other words, China exercised its veto without saying so.
The positive point of the outcome this time was that some of the sponsors were infuriated and they started discussing another procedure to adopt a decision to designate Azhar as a terrorist. The provision for an "affirmative vote" without veto is governed by Article 27 of the UN Charter and Rule 40 of the Provisional Rules of Procedure. Article 27 provides that decisions of the Security Council are made by an affirmative vote of nine members, whereas each member has one vote. The Charter distinguishes, however, between votes on "procedural matters" and votes on "all other matters". Article 27 stipulates that the concurring votes of the permanent members are required for the adoption of substantive decisions. Accordingly, when voting on procedural matters, a negative vote cast by a permanent member does not invalidate a decision, if it secured nine affirmative votes. (Conversely, Article 27 of the Charter, by requiring the concurring votes of all permanent members for a non-procedural decision to be adopted, establishes the veto system.) In resolution 267(3) of 14 April 1949, the General Assembly recommended to the Security Council to consider as 'procedural' several types of issues listed in detail in an annex.
The procedure is complicated as considering an issue as "procedural" needs a decision by a majority vote. This could be blocked by procedural manoeuvres in which diplomats are adept. The fate of the move, which is being proposed by the US delegation anonymously, may end up as a meaningless threat. It might be better if India and other likeminded countries declared Azhar a terrorist in their own countries. If powerful countries did that, Azhar, would have to remain in Pakistan.
Another option is to invoke the Uniting for Peace resolution. 377 A, which states that in any cases where the Security Council because of a lack of unanimity amongst its five permanent members fails to act as required to maintain international peace and security, the General Assembly shall consider the matter immediately and may issue any recommendations it deems necessary in order to restore international peace and security. If not in session at the time, the General Assembly may meet using the mechanism of the emergency special session. The Uniting for Peace resolution — also known as the "Acheson Plan" — was adopted on 3 November 1950, after 14 days of Assembly discussions, by a vote of 52 to 5. But such an adoption of the resolution by the General Assembly will make it a General Assembly Resolution, which is not binding on members. There are rumours of other compromises, but China remains adamant.
Whatever may be final outcome of this issue, the listing of Azhar will be only symbolic as he is likely to be protected by Pakistan for life. The announcement of his serious illness and rumours of his death were to create sympathy for the man. But the larger issue is why India should just wait for a reformed China. Since 1962, there has not been a single case of China having made any concession to India. Our grievances in 1962 have only increased since. Many incursions and even occasional fire were not uncommon on the Line of Actual Control. Doklam was resolved without firing, but the idea of mutual withdrawal was just a face-saver. The Chinese remain in the area and the road is still being built. The Wuhan meeting, which was supposed to reset the relations in a significant manner, ended up as generating the undefined 'Wuhan Spirit." India refrained from celebrating the Dalai Lama Anniversary, scaled down our rhetoric on Doklam and the Bridge and Road Initiative and stopped pushing for fair trade, but there was no concomitant concessions from China. The bitter experience of the Chinese position on India's admission to the Nuclear Suppliers Group should not be forgotten.
Instead of maintaining the myth that China desires peace and friendship, India should have a clear policy for the eventuality of a long-term adversarial relationship with China. Peaceniks, whether ideological or purely optimistic, should take time off. We have waited for a friendly China long enough. Being tough on Pakistan and soft on China is like dealing differently with Siamese twins.