"Politics is quite a game. There are no permanent enemies, and permanent friends, only permanent interests."
The latest political development in Haryana appears to have vindicated the adage.
In 2012, Bharatiya Janata Party had launched an agitation, demanding the arrest of Haryana Lokhit Party leader Gopal Kanda for his alleged role in the suicide of an air hostess, Geetika Sharma.
Cut to 2019. BJP seems to have forgotten those protests and Geetika's death. The saffron party is all set to offer Kanda a plum post in the government it is planning to form in Haryana with the support of independent MLAs.
The BJP emerged as the largest party with 40 seats in the 90-member assembly on Thursday. But it needed the support of six more MLAs to form the government. So the party launched a poaching campaign on Thursday night. The operation appears to have succeeded with eight Independent MLAs, including Kanda, extending their support to the BJP on Friday.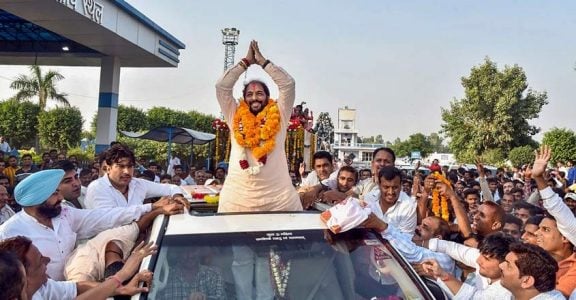 Congress won 31 seats in the assembly, followed by Dushyant Chautala's Jannayak Janta Party, which won 10 seats and Indian National Lok Dal which won one seat.
Kanda is known as an experienced political opportunist. He began his political career with the Indian National Lok Dal. But he left the party as INLD denied him a ticket to contest 2009 assembly election. He fought the election as an independent from Sirsa and won.
That was a time when Congress – which had fell short of majority - was poaching independent MLAs to form the government. Sensing a huge opportunity, Kanda threw his weight behind Bhoopinder Singh Hooda. In return, Congress made him a minister for home, urban bodies, industry and commerce. But he could continue in the cabinet till 2012. He was forced to resign following his arrest in connection with the death of Geetika.
Case against Kanda
Geetika, once employed with MDLR airlines owned by Kanda, was found dead at her Ashok Vihar home in Northwest Delhi on August 5, 2012.
In her suicide note, she said she was ending her life due to "harassment" by Kanda and one of his employees.
Kanda was booked by the Delhi police in the case. He is currently out on bail. Opposition BJP had demanded Kanda's arrest in 2012.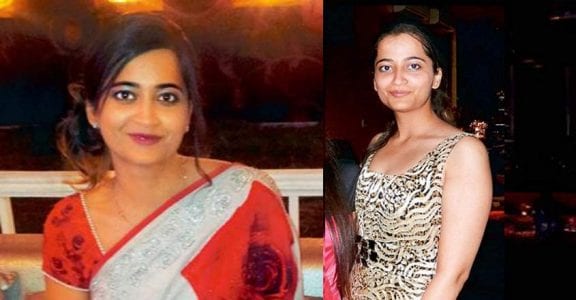 Uma Bharti, Congress slam BJP

BJP's decision to woo Kanda has evoked sharp reaction from BJP leader Uma Bharti.
In a tweet, she cautioned BJP that this could hurt the clean image enjoyed by Prime Minister Narendra Modi and Chief Minister Manohar Lal Khattar.
Congress spokesperson Randeep Surjewala accused the BJP of doublespeak.
"I think you should look at the statements made by Narendra Modi and Amit Shah at the time when Gopal Kanda was a minister in the government in Haryana, when we forced him to resign after registration of a case and also removed him from ministership, he told reporters in Delhi.
But Kanda has refuted allegations.
"There is only one false case - under the Indian Penal Code section related to abetment to suicide - against me. It is easy to make accusations," he said.
Kanda, who represents Sirsa assembly constituency, was a shoe shop owner many years before joining politics. He later joined the realty business and then dabbled with the aviation sector.
He now claims that his family has been associating with RSS since 1926 to substantiated his association with BJP. "My father was in the BJP," he said on Friday.