Ahmedabad: "There is no effect of atomic radiation on houses made out of cow dung and drinking cow urine can cure a number of incurable diseases in the world". These are not excerpts from any religious scripture or a speech of any spiritual guru.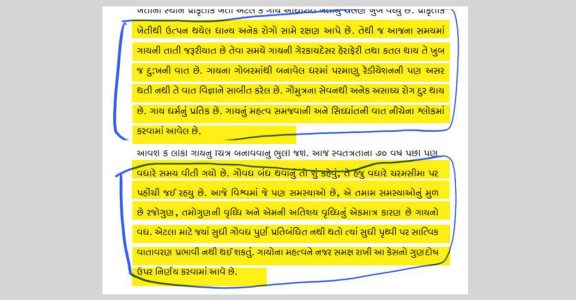 These were the observations made by a sessions judge in Vayra town of Tapi district in Gujarat while sentencing a 22-year-old youth to rigorous imprisonment for life for smuggling cows with the intent of slaughtering them.
Sessions judge of Vyara court found Mohammad Ameen, a resident of Malegaon in Maharashtra guilty of illegally transporting cows with an intent to slaughter them. The judge awarded the maximum punishment -- rigorous life imprisonment --to Ameen after finding him guilty of violating the Gujarat Animal Preservation (Amendment) Act, 2017. He also imposed a fine of Rs 5 lakh and if Ameen failed to pay it the sentence would be enhanced by five more years.
The court also found Ameen guilty under the Prevention of Cruelty to Animals Act, 1960, the Gujarat Control of Animal Transport Order, 1975 and the Gujarat Essential Commodities and Animal Control Act, 2015 as well as the Central Motor Vehicle (Amendment) Act, 2015.
Though the judgment was pronounced in November last year, a copy of the verdict, given in Gujarati, was made public recently.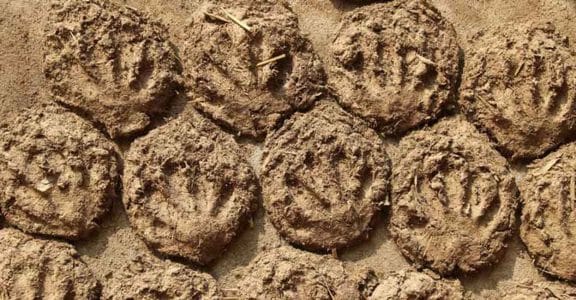 According to case details, Ameen was illegally transporting 16 cattle including cows and bulls in a truck from Gujarat to Malegaon. When the police stopped the vehicle, Ameen fled from the spot leaving the truck. It was found that out of the 16 animals, one cow and a bull had died in the truck. Police traced Ameen and arrested him in August 2020 and booked him under various laws including the stringent Gujarat Animal Preservation (Amendment) Act, 2017.
In its order, the court observed that cows were not mere animals but a 'religion'. "A cow is not an animal but a 'Mother'. The entire universe is indebted to cows due to their multiple utilities. Every problem in the world will be solved on the day not a single drop of cow's blood falls on the ground," the Judge stated in his order.
Explaining the importance of cows, the Judge quoted a few Sanskrit shlokas, and observed, "At a time when we need the cow the most, illegal transport of cows and its slaughter is very disappointing. It has been proved by science that even atomic radiation cannot affect houses made out of cow dung. Drinking cow urine can cure many incurable diseases. The cow is a symbol of religion."