Guwahati:Amid opposition criticism and protests, the Assam Police continued its crackdown on child marriage in the state, with the number of arrests totaling 2,441 over a span of three days, officials said.
Chief Minister Himanta Biswas Sarma had on Saturday asserted that the drive to end the social menace would go on till the next assembly polls, drawing flak of opposition camps, which called the move a "hurriedly carried out publicity stunt".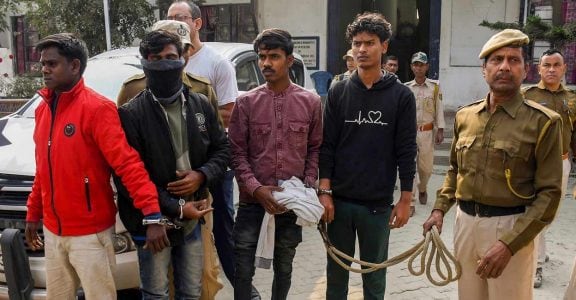 The arrests have been made based on 4,074 FIRs filed across the state, the officials said.
At least 139 people were apprehended in Biswanath district, followed by 130 in Barpeta and 126 in Dhubri, a police statement said.
Other districts where over 100 arrests have been made are Baksa (123) and Bongaigaon and Hojai (117 each), it said.
Dhubri registered the highest number of FIRs against child marriages at 374 cases, followed by Hojai (255) and Morigaon (224).
Protests have been held at different places in the Barak Valley against the crackdown.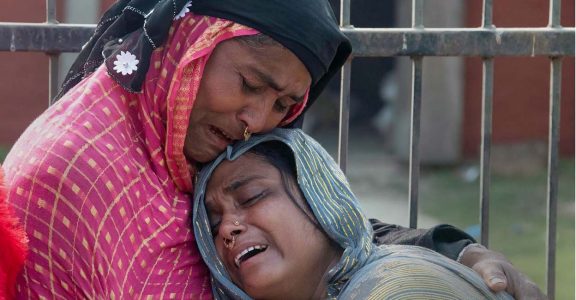 Questioning the motive behind the crackdown, AIMIM chief Asaduddin Owaisi said that the Assam government should have concentrated on increasing literacy levels if it was actually seized of the problem of child marriage.
"Experts have said that if you want to stop child marriages, you have to open a lot of schools, (but) you have not done that. You have closed down the madrassas too which were imparting some form of education," he alleged.
Owaisi sought to know who will be responsible for the women left in the lurch following the arrest of the men of the house.
Assam Congress president Bhupen Bora said a humane approach was needed in dealing with the issue.
"We are opposed to child marriage. But what will be the benefit of disrupting settled families, with grown up children? It is nothing but a publicity stunt," he said.
Assam Jatiya Parishad chief Lurinjyoti Gogoi alleged that the government went ahead with the crackdown without assessing its impact on the people.
"The government should have thought of the situation the wives, families will face when the arrests happen. It was a haphazardly executed step," he maintained.
The AIUDF had on Saturday claimed that the Assam government crackdown on child marriage was conducted "without framing the requisite rules".
The state cabinet had recently approved a proposal to book men who have married girls below 14 years of age under the Protection of Children from Sexual Offences (POCSO) Act.
Cases under the Prohibition of Child Marriage Act, 2006 will be registered against those who have married girls in the 14-18 years' age group, the cabinet decided.
The offenders will be arrested and the marriages declared illegal. If the groom is below 14 years of age, he will be sent to a reform house.
Assam has a high rate of maternal and infant mortality, with child marriage being the primary cause, according to reports by the National Family Health Survey (NFHS).