New Delhi: The Congress on Sunday launched a scathing attack on the BJP-led Centre over the triple train accident in Odisha's Balasore, accusing it of only flagging off newly whitewashed trains instead of focusing on the rail safety, and also sought "accountability from top to bottom".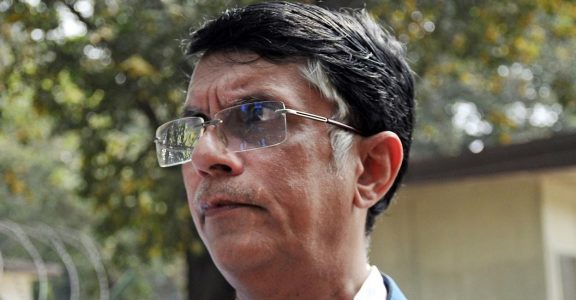 Addressing the media, AICC member Pawan Khera said PM Narendra Modi has created a 'kavach' (security cover and the name of the collision avoidance system) around himself. "This cover secures him from prime-time debates, CAG reports and from any public scrutiny and investigation. But this 'kavach' does not secure our national borders; or those people who ran from pillar to post looking for oxygen (at the height of the pandemic); or train travellers; it only secures your image. No previous government or prime minister had such 'kavach'.
"India has seen many senior leaders like Lal Bahadur Shstri, Madhavrao Scindia and Nitish Kumar tendering their resignations after railway accidents accepting moral responsibilities. But we expect neither resposibility nor ethics from leaders holding top posts now. We can't expect them to resign from the post on ethical grounds.
"We hope that you would ask your railway minister to tender his resignation like his earlier predecessors," Khera said.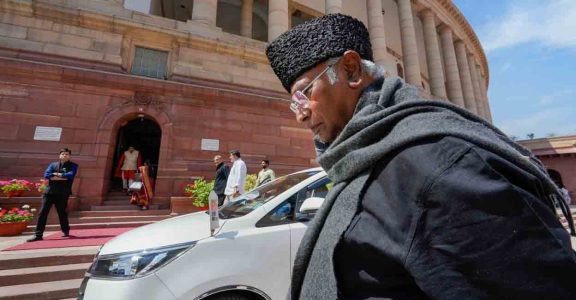 In a series of tweets, Congress President Mallikarjun Kharge said 'PR gimmicks have made the working system of the Modi government hollow.'
"Three lakh posts are vacant in Railways, the posts of big officers are also vacant which the PMO fills, why were they not filled in nine years?
The Congress president also said that the Parliamentary Standing Committee in its 323rd report criticized the Railways for the "disregard" shown by the Railway Board towards the recommendations of the Commission of Railway Safety (CRS).
"It was said that CRS investigates only 8-10 per cent of accidents, why was it not strengthened?" he asked.
Citing the Comptroller Auditor General (CAG) report, Kharge said that in the latest CAG audit report, between 2017-18 and 2020-21, almost seven out of 10 train accidents happened due to train derailment.
"In 2017-21, there was zero testing of rails and welds (Track Maintenance) for safety in East Coast Railway. Why was it sidelined?" Kharge asked.
He also said that as per CAG why 79 per cent funding work was done in Rashtriya Rail Sanraksha Kosh (RRSK), while Rs 20,000 crore was to be made available every year.
"Why has there been a huge decline in the amount of track renewal works?" the Congress leader said, adding that the train collision avoidance system developed by India's Research Designs and Standards Organisation (RDSO) in 2011 was renamed by the Modi government as "Kavach" and was demonstrated by the Railway Minister himself in March 2022.
(With IANS inputs)