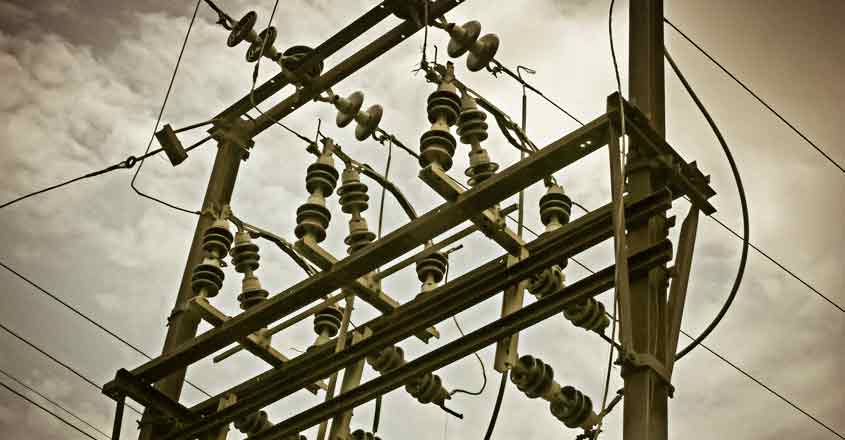 Thiruvananthapuram: The Kerala State Electricity Board (KSEB) has issued a number of tips to prevent electrical mishaps in the heavily-flooded state. The KSEB security department issued the warning after a few incidents of electrocution were reported.
Observe these rules of caution:
1. Do not go near transformers, electric posts, cables and electrical equipments in public places.
2. Inform the nearest KSEB office if you notice anything unusual with electric lines, transformers etc. Calls can be made to toll-free number 1912 or mobile number 94960 61061, an emergency customer care number.
3. Electrocution is possible from trees and branches which touch electric lines. Should you notice anything risky, alert on the numbers mentioned above.
4. Be cautious even when walking on a public street. Electric lines could be lying on streets if trees or their branches fall on them. There could also be areas where water level is high, but electric lines are low and risky. Avoid trekking in routes and roads that are unfamiliar.
5. Snap all temporary electric connections in a flooded building. Electric motors, lights and other equipments outside the building should also be disconnected if the place is inundated.
6. Generator, inverter and UPS should be used only in case of emergency. They should be used with great caution.
7. Main switch should be off even before water enters the ground floor. Connection can be snapped after informing the KSEB.
8. The cell phone as well as charging lights should be used only when essential.
9. Remember, one can survive even if there is no power for a few days. However, even a minor negligence can endanger our life. It's better to be careful.