Malappuram: Three years ago, a man from a village called Veliyamkode, near Ponnani in Malappuram district, started a solo mission of 'adopting' trees. His neighbours deemed the passion slightly eccentric. However, his family stood beside him, offering all support. Now, Anish Nellickal is also the founding member of two nature clubs – Plant Village Charitable Society and Plant Aqua and Fish Conservation of India.
In the past three years, he gave new life to over 200 trees (he calls the process – rejuvenation) and transplanted trees including a giant peepal tree in Ponnai that faced the axe for road widening. With the successful transplantation of the 40-year-old peepal tree, he turned popular, as the passion is no more treated 'eccentric.'
However, for Anish, tree rejuvenation and transplantation is more just than a hobby. "It is a social commitment. On World Environment Day every year, saplings are planted and forgotten. What I plant here are fully grown trees. It needs patience, and in return, we are sure that the tree can grow in any adverse situations. I collect trees that grow in adverse circumstances, for example on walls, or in a traffic junction etc," says Anish.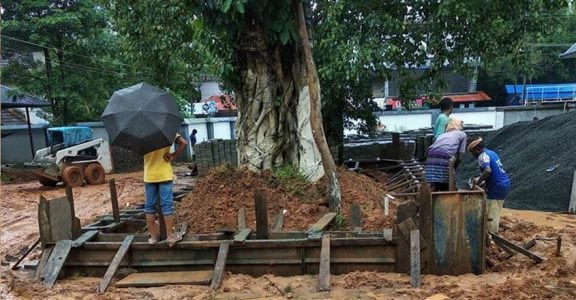 Usually, 25- to 30-year-old tress are transplanted. Anish calls the whole process 'adoption.' There are hundreds of 'adopted' trees in his Nellickal nursery, ready to be transplanted. He expects government departments or agencies to take over such protected 'regrown' trees, especially banyans and peepals. He prefers parks, hospital compounds or premises of government offices, where afforestation could be taken up.
The tree transplantation does not end with just planting the tree in a new place. He continuously takes care of it - like building protective wall around it, watering and nursing the plant. The transplanted tree on the premises of a woman and child hospital in Ponnani is an example. Nine months after it was transplanted from in Uroob Nagar, he constructed a protective wall around it.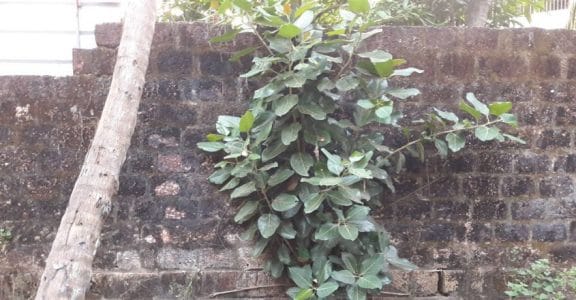 "These plants have survived tough phases of growth. They have already proved they are capable of living in any adverse situations. They are not sprouted from a seed, but through bird droppings. So, their survival is rest assured," he says. Apart from the trees that he regrows, Anish also sets up mango orchards for planters and takes care of the mangroves under the nature club.
"I have a small family. Wife, Rasitha, is a teacher. She supports me to follow my passion, though it's not an income generating one. Son Anuraj helps in visiting the new places and selecting plants for transplant. Most of the regrown trees belong to the ficus family, that have more potential to survive in adverse situations. Trees also have rejuvenation therapy. Every aspect of tree transplantation is important, starting with the climate, condition of the tree as well as soil," he says. Anish claims to have rejuvenated even more than 100-year-old trees.