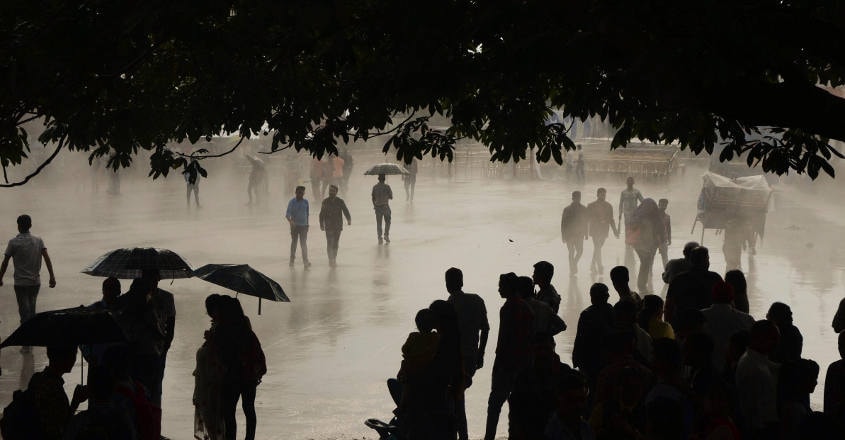 Thiruvananthapuram: Indian Meteorological Department has warned that a low pressure area similar to the one that caused the mighty August floods could form over Southeast Arabian Sea on October 5. Chief Minister Pinarayi Vijayan, after an emergency meeting of the State Disaster Management Authority here on Wednesday, has asked district collectors to revive the former relief camps by October 5. Fishermen who had gone fishing have been asked to to reach the nearest place of safety before October 5. "No one should go fishing after October 4," the chief minister said.
If the August depression was near the Odisha coast, the new one has been predicted further South, near Sri Lanka. The IMD has also said that in two days the depression could develop into a cyclonic storm. The storm, the IMD said, would travel in a northwesterly direction scraping the Lakshadweep islands.
The depression and cyclonic storm could also trigger heavy to extremely heavy rain in various parts of the state from October 5. Heavy to very heavy rainfall (12 - 20 cm in 24 hours) is most likely to occur at one or two places on October 4, 5, and 6, and very heavy with extremely heavy rainfall (21 cm and above in 24 hrs) is most likely to occur at one or two places on October 7. The IMD has issued a red alert for three districts – Idukki, Palakkad and Thrissur - on October 7. Warnings will be announced through loudspeakers in vulnerable areas.
The chief minister said the extremely heavy rain could cause landslides in the high ranges. "People living in such vulnerable areas should heed the instructions of authorities," he said. People living in areas affected by the August floods have also been asked to shift to camps if the going gets tough. Collectors in vulnerable areas have been asked to set up relief camps by October 5. "People can shift to camps if need be," he said.
Night travel along the high ranges will be curtailed. The chief minister has also advised that trips to Munnar to get a glimpse of the Neelakurunji should be avoided from October 5 till further notice. The state executive of the SDMA will meet on October 4 to assess the dam situation and suggest precautionary measures.