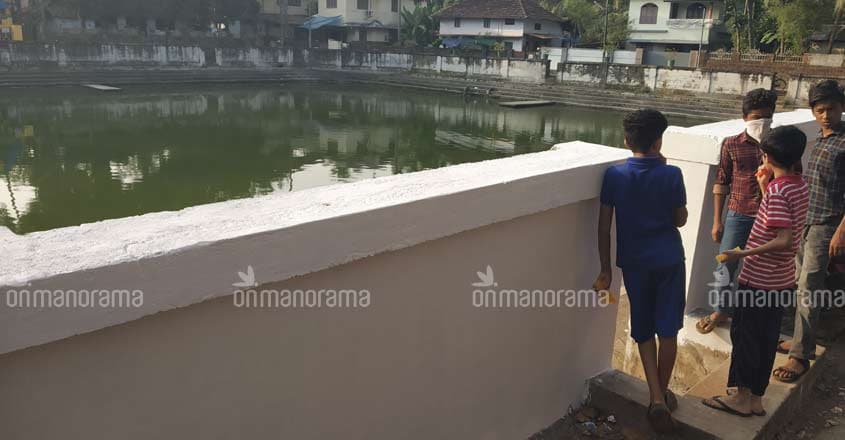 Kozhikode: A Muslim girl's efforts to adorn a temple wall with paintings have now inspired more to emulate her act. A painting festival titled 'Vara Varnam' will be organised at the Thiruvannoor temple on November 11 ahead of its upcoming festival Soorasamharam on November 13. The participants will be painting the temple walls as part of the event.
For the painting festival, the residents have cleaned a compound wall around the pond nearby and whitewashed it. Anyone who wishes to participate can paint on the wall. Some eminent artists have agreed to participate, said Sudheesh Thiruvannoor, a member of the festival organising committee.
The painting would start around 4 pm on Sunday. The event will be inaugurated by artist and sculptor Johns Mathew.
"The artists have to bring their brushes for painting. Paint would be provided from here at the venue," Sudheesh added.
Hafeefa, the Muslim girl, is a symbol of the religious harmony their land represents, Sudheesh remarked. She would be honoured for her efforts to strengthen religious harmony at a time when Kerala society is facing communal challenges. After she had offered to paint the temple walls as well as the big wall around the banyan tree, around which the festival is held, the organisers instantly approved her offer.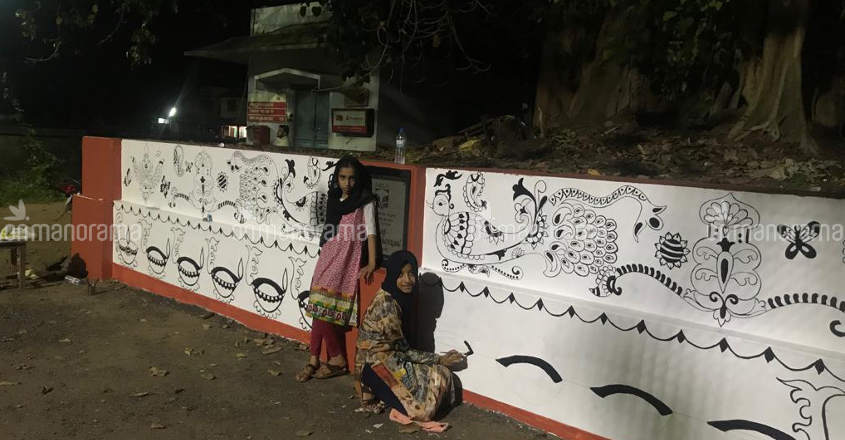 Hafeefa, a final-year degree student of Little Flower Institute of Social Sciences and Health, Kozhikode, was supported by her sisters and father Haneefa as she commenced the work late last month and finished it in four days. Her father assisted with lamp during night, so that she could finish the painting.