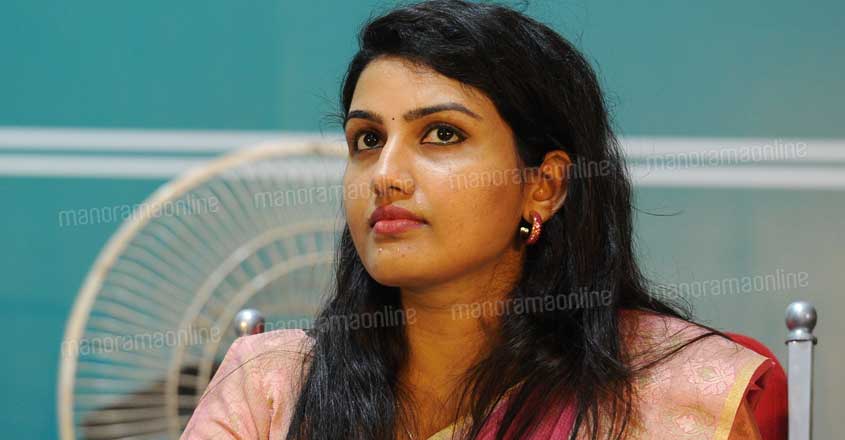 Munnar: Devikulam sub-collector Renu Raj refuses to buck down under political pressure in her fight against unauthorised construction in Munnar. The officer has promised to submit a report before the Kerala High Court against the local legislator and other leaders who prevented a revenue department team from discharging their duty.
The revenue team led by a tehsildar had gone to the old Munnar area to stop the construction of a women's industrial center by the Muthirappuzhayar River. The construction of the center, using panchyat funds, is alleged to be on encroached land. The district collector has not put his stamp of approval on the project, as required by a High Court order in 2010.
The revenue team, however, was met with stiff resistance from a group led by S Rajendran, the Devikulam MLA. He is even accused of publicly making disparaging remarks about Renu Raj. CPM district secretary KK Jayachadran has said that they would seek an explanation from Rajenderan over the issue.
Congress Kerala president Mullappally Ramachandran dared the CPM to make its stand clear on its legislator's insulting of a woman officer. He asked if the state government would be ready to probe the allegations of land grab against Rajendran.
Devikulam had hogged headlines in 2017 after the then sub-collector Sriram Venkitaraman took strong stand against encroachers on government land at the hill station of Munnar. He had gained media attention when he brought down a 30-feet metal cross at Pappathichola in Munnar, as part of an official anti-encroachment drive.
Chief Minister Pinarayi Vijayan had expressed strong displeasure over the act. Sriram was shifted by the state government in July, 2017.
Read more: Latest Kerala news