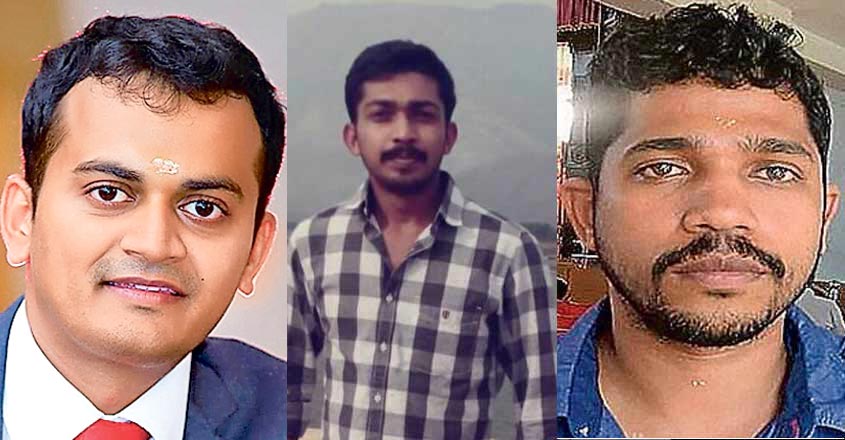 Itanagar/ New Delhi: As the Indian Air Force announced Rs 5 lakh reward for information on An-32 aircraft that went missing near the Arunachal Pradesh-China border last Monday, it has been confirmed a third Keralite was on board.
Squadron leader Vinod
Squadron leader Vinod is the son of Hariharan, a native of Peringandoor at Mulankunnathukavu in Thrissur.
Vinod resides at Vidya Vihar Enclave at Singanallur in Coimbatore. The IAF officials contacted the family and informed them about the missing aircraft.
Sergeant Anup Kumar
Sergeant Anup Kumar from Kollam district is also amongst the 13 personnel in the missing flight. A sergeant at the Jorhat base, Anup is the son of Sashidharan and Vimala of Anchal in Kollam. Anup's wife Vrinda and their child live with him in Assam.
Corporal N K Sharin
Sharin is the son of P K Pavithran, a native of Anjarakandy in Kannur. He had last called his wife Ashita on June 3 to inform her about the journey and has been out of reach since.
The IAF's An-32 aircraft with 13 on board lost contact on June 3 after taking off from the Jorhat air base in Assam for Menchuka advanced landing ground in Arunachal Pradesh. Eight air crew members and five passengers were on the plane.
Even though it has been six days since the aircraft went missing, the rescue operations have not been able to make much progress.
The move to conduct an aerial survey using helicopters and planes did not work out even on Saturday due to harsh weather conditions. The Army and the Indo-Tibetan Border Police (ITBP) personnel conducted searches in the forest areas of Mechuka where the aircraft is believed to have fallen. Radar system, infra-red sensors, and satellite images are all being employed in the extensive rescue operation.
Air Chief Marshal Birender Singh Dhanoa held a high-level meet at the Jorhat air base on Saturday and reviewed the situation. Updates on the search operations are being conveyed to the families of the missing personnel.
Reward for information
As the search operations to trace the aircraft failed to yield any result for the sixth consecutive day on Saturday, despite concerted efforts by various agencies, the IAF announced Rs 5 lakh reward for information on it.