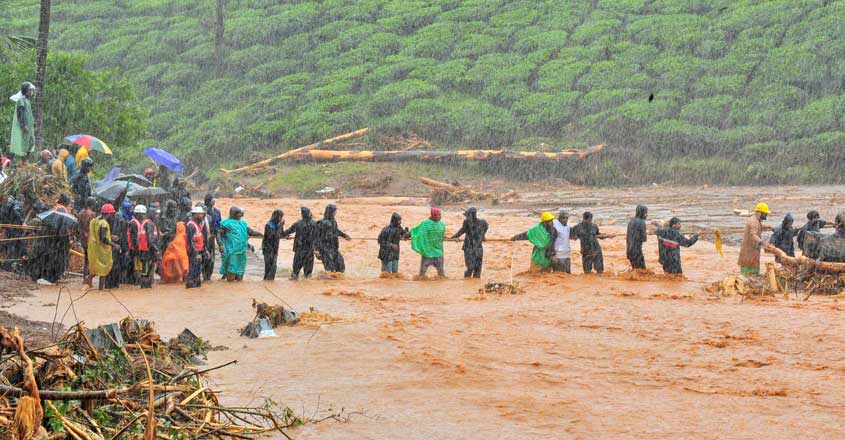 Thiruvananthapuram/Kozhikode: Death toll due to rains and landslides in Kerala climbed to 65 on Sunday. More than 1.65 lakh people have been shifted to relief camps, according to government officials. Malappuram district accounted for 19 deaths, followed by 14 in Kozhikode and 10 in Wayanad.
The Indian Meterological Department (IMD) has issued red alert for three districts - Wayanad, Kannur and Kasaragod - on Sunday, hinting that the north Kerala districts will continue to receive heavy rains.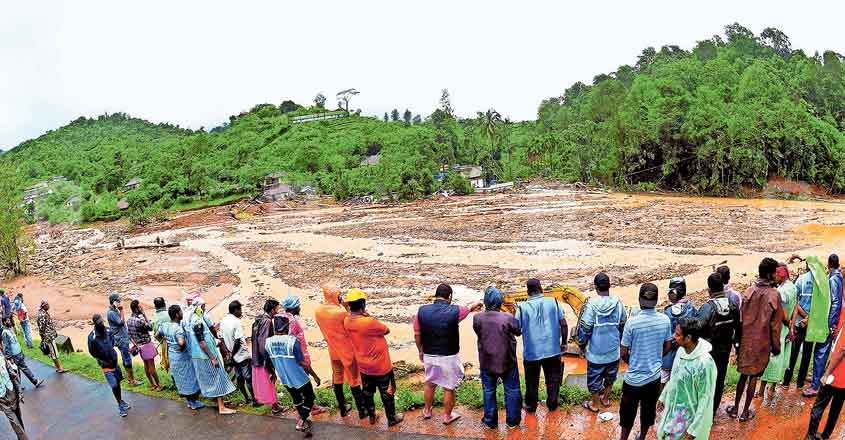 Air passengers got a huge respite as flight operations resumed from the Cochin International Airport on Sunday after three days' shutdown. 
In another major development, rescue operations resumed at Wayanad's Meppadi and Malappuram's Kavalappara – the two villages wiped out by landslides - on Sunday. A team of 30 Army personnel from the Madras Regiment reached Kavalappara on Sunday morning. Government officials said at least 54 people are still missing in Kavalappara, while 9 people remain to be traced at Meppady. The National Disaster Response Force (NDRF) and Fire and Rescue personnel pulled out 9 bodies from the debris at Kavalappara on Saturday. But they were forced to halt operations due to frequent landslides.
Follow Onmanorama's live updates here:
1,318 relief camps
Till Saturday, the government opened 1,318 relief camps, providing accommodation to 1,65,519 persons from 46,400 families affected by rains and landslides.
In the last three days alone, 198 houses were fully damaged. The number of partially damaged houses stands at 2,303. Government officials said that 82,234 houses have been partially damaged since August 1.
Chief Minister Pinarayi Vijayan informed that around 80 landslides had occurred in eight districts in the last three days. He allayed fears of opening dams, saying all the major dams have enough storage capacity. "We have enough storage capacity in all major dams. As of now, Idukki dam has only 30 per cent of its Full Reservoir Level. Last year, the dam had 98 per cent of its FRL," he said.
On Saturday, One of the four shutters of the Banasurasagar dam, located about 21 km from Kalpetta in Wayanad, was opened on Saturday. One of the largest earth dams in India and the second largest of its kind in Asia, Banasurasagar impounds the Karamanathodu tributary of the Kabini River.
In the tribal hamlet of Attapady in Palakkad, a nine-month pregnant woman Lavanya and her one-year-old child and husband were rescued in a daring rescue operation by the Kerala Fire Force.
Landslides and overflowing rivers have caused flooding in several parts of Kasaragod, Kannur, Wayanad, Malappuram, Idukki, Palakkad, Thrissur, Kottayam and Kasaragod districts.
Congress leader Rahul Gandhi will visit the calamity-hit areas in Malappuram, Wayanad and Kozhikide districts from Sunday.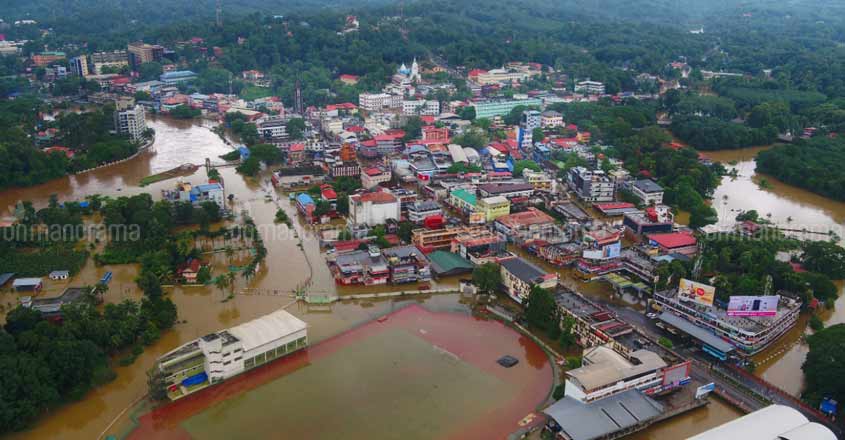 Leader of Opposition Ramesh Chennithala and KPCC president Mullapally Ramachandran visited Puthumala in Wayanad on Saturday.