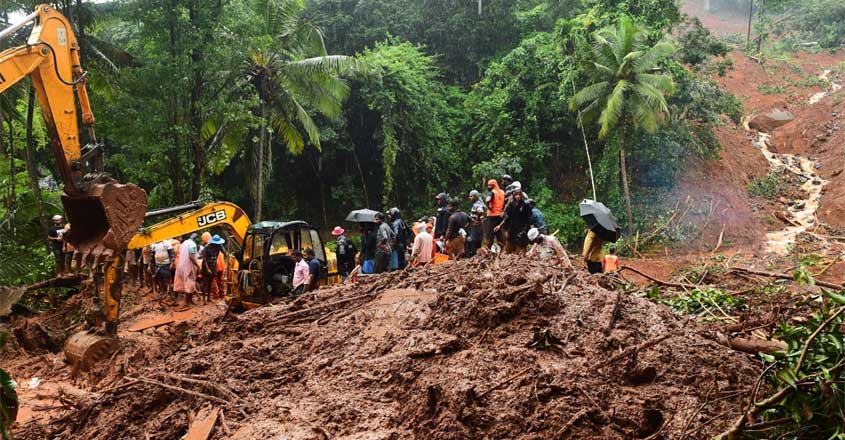 Edakkara/Meppady: The promised government compensation is yet to be paid to the kin of many victims of last month's landslide in Kerala's northern districts. The Kerala government had announced Rs 4 lakh compensation to the surviving relatives soon after the tragic natural calamity in the wake of incessant rains exactly a month ago. However, none of the families of victims' in Malappuram's Kavalappara area have received the amount, though most in Wayanad's Puthumala have.
Families of 35 out of the 48 deceased in Kavalappara have been identified. It was announced that compensation will be handed to them at an event held at Pothukallu relief camp on September 8. However, they received documents to this effect and not money. Minister KT Jaleel had informed them that their bank accounts would be credited with the amount soon, but no one has received it yet till the other day.
Others who lost house and property too are awaiting government help.
Of the 17 dead in Puthumala in Wayanad district, five are yet to be found. The urgent aid of Rs 10,000 were paid only to 40% of the eligible beneficiaries.
As per official figures 22 houses were destroyed and 22 others damaged here.
When it is alleged government is not prompt in disbursing financial aid, authorities reason the delay is owing to the late submission of account and Aadhar details.

Finding the eligible was difficult since relief camps were crowded. Everyone will be compensated within a fortnight, they say.
The largest devastation in Wayanad happened in Puthumala where 150 acre land washed away. Puthumala and Pachakkad areas are not habitable, an expert panel of the Kerala State Disaster Management Authority has found.

A landslide in Kavalappara and Puthumala on the night of August 8 had resulted in the death of scores of villagers residing on hillslopes. The landslide at Kavalappara started on the northern slope of the 350m high Muthappan hill. At Puthumala near Meppadi in Wayanad district, the landslide killed about a dozen people. The 1,300-m-high Thollayiram Hill slid to the valley around 4 pm on August 8.

In all, nearly one lakh people from about 25,000 families were shifted to relief camps soon after torrential downpour across Kerala in the first week of August.