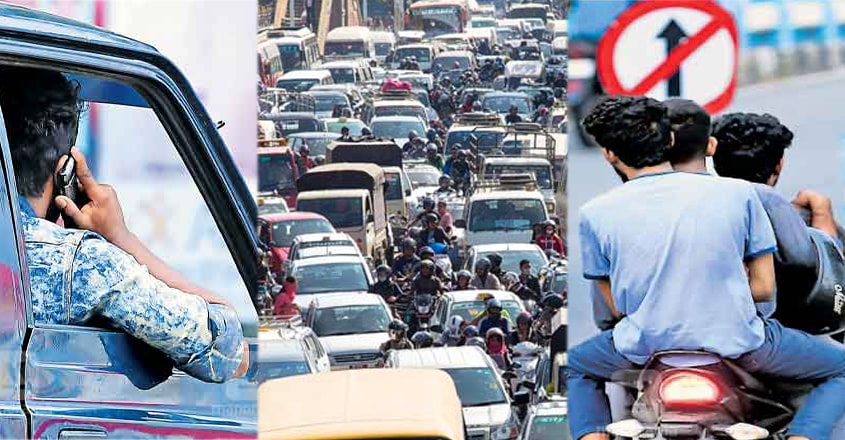 Thiruvananthapuram: Motorists, beware! The Kerala government has decided to resume vehicle checks, which were suspended during the Onam celebrations, from Thursday. Directives in this regard were issued to the Motor Vehicles Department (MVD) and the police.
Chief Minister Pinarayi Vijayan had earlier ordered the suspension of the vehicle checks during Onam. It was following the controversy that erupted over the steep hike in fines introduced by the Centre for violation of Motor Vehicle Rules.
However, the state had witnessed widespread flouting of the law by vehicles during Onam, when no inspections took place. Transport Minister A K Saseendran had met the Chief Minister and discussed the matter which led to the decision to restart the checks.
However, the increased fines will not be imposed on violators from Thursday. Instead, cases would be registered and presented before the court. Alongside, the government is planning to carry out awareness drives on traffic rules. Earlier, the state had considered resuming vehicle checks only after the Central government revised the fines.
Meanwhile, the Chief Minister has convened a meeting on September 21 to discuss the possibility of amending the Central Motor Vehicle Rules. The Transport Minister, Principal Secretary (Transport) and top officials of MVD will attend the meeting.
Another high-level meeting on September 16 had decided that the state need not reduce the fines until the Central government made its stand clear on the issue. This meeting was presided over by Saseendran, who has also written to the Central Transport Minister Nitin Gadkari to reduce the fines and punishment for Motor Vehicle Rule violations.