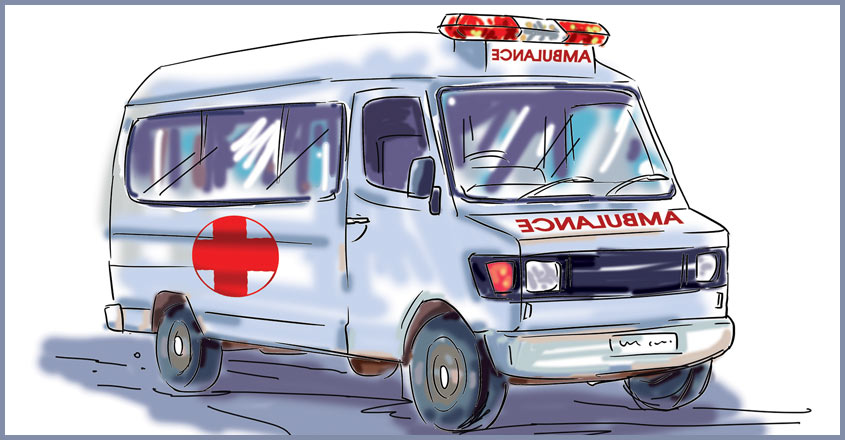 Thiruvananthapuram: The call centre for the free ambulance service network in Kerala, Kanivu 108, has been inaugurated by Minister K K Shailaja.
The coordinated call centre for the new service network would function from the Thejaswini building in Technopark. The 24-hour ambulance service can be availed by dialling 108 or through an android app.
The calls would be forwarded to the computers at the call centre through special software. Once the accident site is located on the computer, the nearest ambulance would be identified. The ambulance would reach the spot in 15 minutes in urban areas, 20 minutes in rural areas and in 30 minutes in the hill-range areas of Idukki and Wayanad.
The ambulance would have a driver and an emergency medical technician. The staff at the call centre would contact the medical technician and give the details of the accident site. Those who contacted the call centre for the ambulance can also to talk to the medical technician via conference call.
Depending on the information passed on by the technician after a preliminary examination, the centre would decide on the mode of treatment and the hospital to be taken to.
If the staff at the call centre have any doubt, they can seek the help of a doctor via teleconferencing.
Based on the doctor's inputs, the centre would convey the name of the hospital to take the victims to. Along with that, the hospital too would be informed about the accident. For this, nodal officers have been appointed in the hospitals too. If a particular hospital does not have a ventilator facility or expert doctors, then another hospital with the facilities would be contacted.
The accident victims would be taken to those hospitals that have been empanelled in the Karunya Arogya Suraksha Paddhathi (KASP). Talks would be soon initiated to empanel private hospitals in the KASP project.