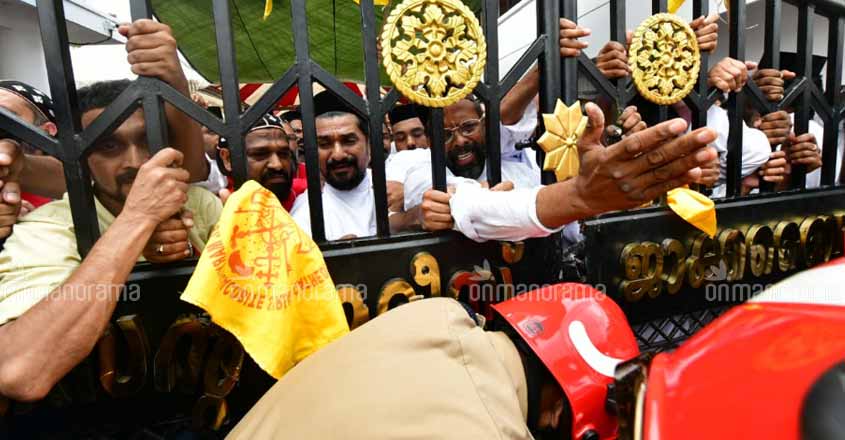 At 1 pm on Thursday, the St Mary's Church at Piravom in Kerala's Ernakulam district – the centre-stage of a decades-old dispute between Jacobite and Orthodox factions of the Malankara Church – resembled a battle field.
Policemen, wearing helmets and equipped with chain-cutters, stood on one side of the tall gate at the entrance of the church. Challenging them from the other side were hundreds of Jacobites, including priests in white robes and laity, who vowed not to allow the police inside.
Police urged them to disperse, but protesters did not budge. Following this, the police snapped the steel chain that the protesters used to lock the gate from inside. Protesters tried to stop the police, but their efforts went in vain. Priests courted arrest and were removed from the scene. Following this, Ernakulam District Collector S Suhas took over the church. He locked the gates and handed the keys to the Revenue Divisional Officer.
The take-over is significant as it will give the state government the confidence to implement the Supreme Court order that gave the Orthodox group control over the disputed churches.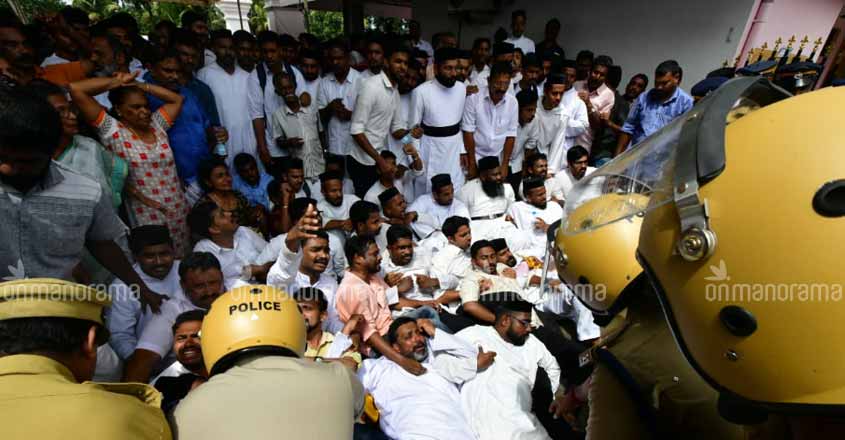 Protests outside St Mary's Church
Jacobite faction had been protesting inside the St Mary's Church premises since Wednesday morning to prevent Orthodox faction from offering prayers.
They locked the gates from inside and celebrated the Mass in the presence of Catholicos Baselios Thomas I and metropolitan trustee Joseph Mar Gregorios and senior priests.
The Orthodox faction too assembled outside the church and had sought police protection to celebrate the Mass, but nothing happened on the ground.
Thursday's police action came after the Kerala High Court directed the district collector to take over the church and remove members of the Jacobite faction.
In 2017, the Supreme Court had ordered to hand over 1000 parishes and churches of the Malankara Church to the Orthodox faction.
The court had relied on the 1934 constitution of the Malankara Church while delivering the verdict.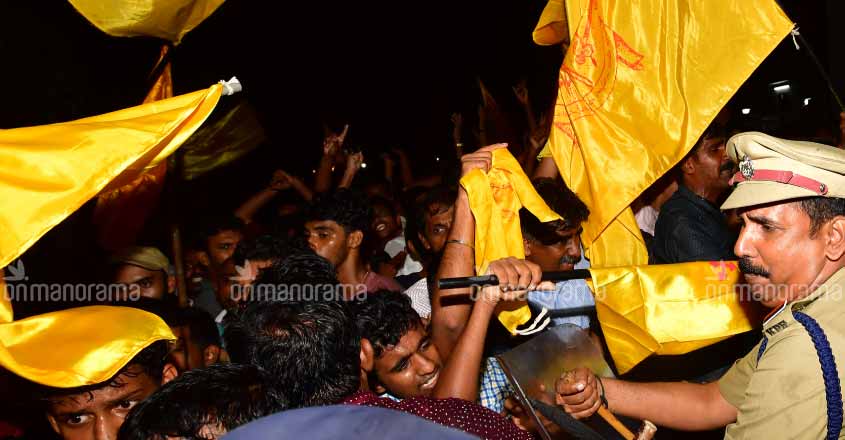 Jacobite faction marches to Devalokam
Later in the day, Jacobite faction took out a march to Devalokam, the headquarters of the Orthodox faction, in Kottayam district. The march began from Manarcaud church. The march caused traffic block on the Kottayam-Kumily Road.