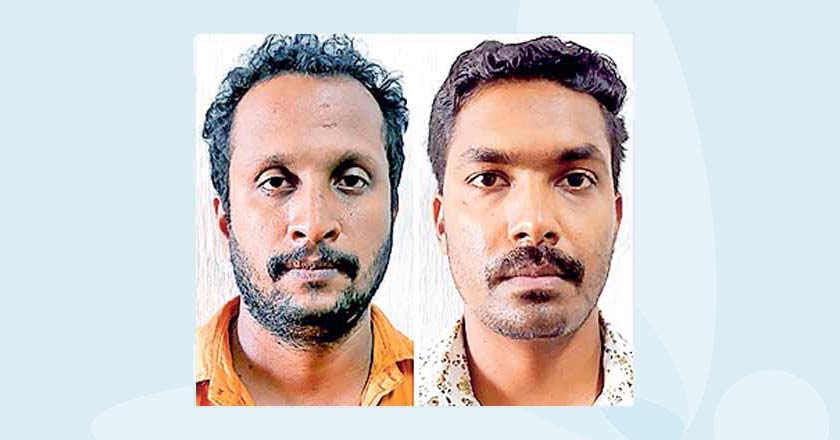 Mahe: Politics has become so competitive that wannabe leaders are desperate to make a mark by hook or crook. The police at the enclave of Mahe have arrested a CPM branch secretary and his aide for plotting a fake bomb attack in order to create political skirmishes with the BJP. He even admitted that the ruse was also aimed at improving his stature within the party when it is known that he is marked by rivals in an area infamous for political violence.
The arrested were Panthakkal branch secretary K P Biju, 39, and his aide Rinoj, 27, who was tasked with hurling the bomb at the CPM local-level leader.
Mahe sub-court has remanded the duo for 14 days.
Soon after the explosion last week, Biju had filed a complaint about the attack with the Mahe Police, which falls under the Puducherry government. However, a scientific probe by the Mahi cops revealed the conspiracy behind the staged attack and the use of non-lethal materials to make the explosive that was thrown at him.
The attack
Though the Panthakkal branch is in Mahe, which is part of the Union Territory of Puducherry, it falls under the CPM's Kannur district committee in Kerala.
Biju had said in his complaint that the bomb attack happened while he was sitting on his bike near the entrance of the Urothummal temple on the Palloor-Panthakkal Road on September 22. He further claimed that he was thrown off the bike in the impact of the explosion and suffered injuries. Biju had sought treatment at the Palloor government hospital and the cooperative hospital at Thalassery.
A protest meet was also held by the CPM district leaders. The cops had taken into custody some BJP workers and questioned them. Some of them gave statements that they had seen Biju's friend Rinoj under suspicious circumstances at the time of the incident.
The cops also noted that Rinoj's movements were suspicious after checking the nearby CCTV cameras. The cops checked the mobile tower locations too.
From the attack site, the police could not find any material that are usually used to make country bombs.
Rinoj and Biju were taken into police custody early morning on Saturday. When the cops questioned the duo and put forth the evidence, they were forced to confess to the crime.
They admitted their intent to implicate BJP activists in the case, police said.
Rinoj said that he hurled less lethal bombs as per Biju's instructions. He further explained that he had sat on the staircase of a nearby bank after the incident and returned home as people rushed to the spot on hearing the explosion.