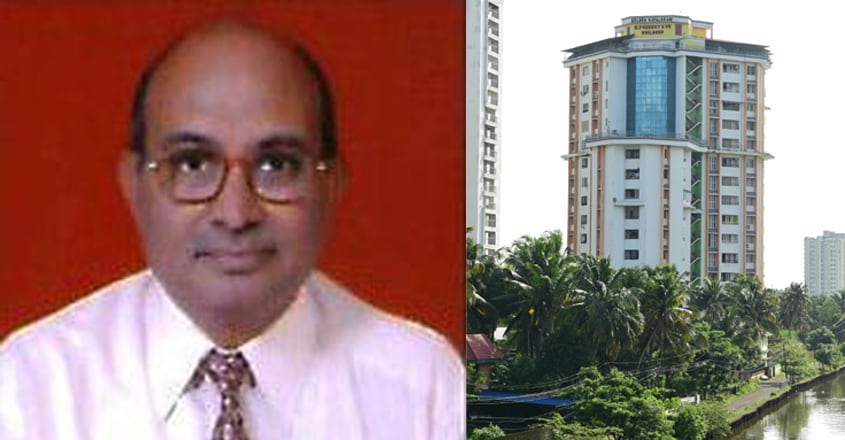 Kochi: The Kerala government has decided to seek the advice of veteran engineer S B Sarwate on the demolition of four illegal high-rise flat complexes in Maradau municipality in Kerala's Ernakulam district.
Sarwate, a mining engineer from Bhopal, has experience in overseeing the demolition of over 200 buildings. He holds a record in Guinness Book of Records for imploding maximum number of buildings.
Sarwate will arrive in Kochi on Thursday.
The state government will decide the company on Friday to carry out the demolition in Maradu after consulting Sarwate.
It is learnt that the government is considering three companies to entrust with the task of demolition. Of these, two firms which can complete the task within the given time, is likely to be picked.
Sarwate is an exceptional mines manager and a recognized qualified person. His specialisations include dimensional stone mining, controlled blasting and implosion of buildings using explosives.
He is on the board of Vijaya Stones Pvt Ltd, Hyderabad, and Uttam Blastech Pvt Ltd, Hyderabad, He is the secretary of Indore Chapter of the Institution of Engineers (India).
Residents of the four flat complexes vacated their flats recently after it became clear that the state government has no other option than complying with the Supreme Court order.
The apex court had, on September 6, ordered demolition of the complex by September 20 for violating the Coastal Regulation Zone rules.
The Supreme Court, when it gave the directive for eviction, had asked to set up a three-member committee, headed by retired Kerala High Court judge K. Balakrishnan Nair, to see to the distribution of compensation and also the steps for demolition.