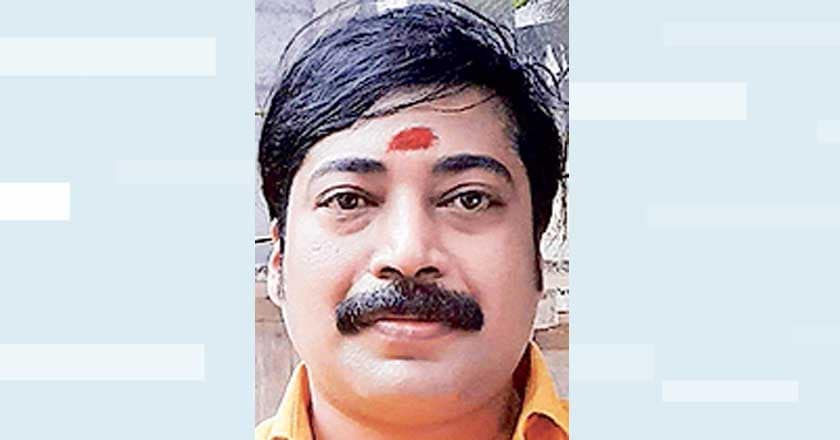 Kattappana: As the probe into chilling Koodathayi serial killings that have shocked the public consciousness is on, more characters and ungainly aspects are being unravelled.
An astrologer, whose name cropped up in connection with the case, has said that he does not remember whether prime accused Jolly Joseph and her late husband Roy Thomas of the Ponammattom family at Koodathayi in Kerala's Kozhikode district had ever come to meet him.
"I don't recognise Jolly from the photos. However, it's been several years since the said incident and maybe they would have come to meet me," Krishnakumar of Kattappana in Idukki district told the reporters.
Krishnakumar came under the scanner after it was reported that the amulet worn by Roy was given by him. A contact card of a sorcerer from Kattappana and the amulet were reportedly found among Roy's belongings.
"The amulet generally contains holy ash (bhasmam). However, it is not recommended for consumption. The holy ash is to be kept with the amulet. If I get to see the said articles, I can confirm whether those were given by me," the 40-year-old explained.
The astrologer denied any direct link to the Koodathayi incident.
Krishnakumar said he had twice got a call from someone, who introduced himself as a Crime Branch officer a month ago.
"The person said he would come and meet me. When I enquired what was the matter, he said it was not possible to explain through phone and will talk to me directly. But none turned up," the astrologer added.
"As I give advertisements in newspapers and other media, I get several hoax calls. I assumed this particular call to be hoax as well and did not take it seriously," he said, adding that he would cooperate if he was summoned for questioning.
"People from the film and political fields and even those from other religions approach me. Though I do collect their details, these are not stored for more than two years. The fee is determined in accordance to the problem faced by the person. On an average, I levy Rs 5,000 as fee," Krishnakumar said.
He claims that anyone who wears his amulet 'Tripurasundariyanthram' would be free from poverty. It would also help the person gain land and prosperity. He used to give advertisements in Malayalam and Tamil newspapers.
A bachelor, Krishnakumar is based at Kattappana town and lives along with his parents.
Jolly is originally from Kattappana.
Jolly has reportedly already admitted to the police that she had poisoned to death her first husband Roy, his parents and three other kin at different times between 2002 and 2016.
She was arrested over their murders. The 47-year-old allegedly gave cyanide-laced food or drink to eliminate each member of her husband's family one after the other over a period of 14 years.
Already two of her aides have been arrested and a few others questioned. The arrested are co-accused M S Mathew, who had allegedly supplied cyanide to her, and another accused K Prajikumar, who had handed over cyanide to Mathew.