The UDF has come out with charges of widespread tampering of voters list in Vattiyoorkavu and Konni. Both the charges were raised separately by the former MLAs of the constituencies on Thursday.
K Muraleedharan called a press conference in Thiruvananthapuram and said that the party was able to identify over 15,000 double entries in the voters' list of Vattiyoorkavu. Adoor Prakash, who met the media in Kollam, said that 10,238 names were illegally included in the voters' list in Konni.
"There were two IDs for the same person with the same address. I just cannot understand how a single address could find a presence in two booths," Muraleedharan said. "The Election Commission says that such entries will not find a place in the website. But the fact is, it has," he said.
Adoor Prakash said that the party had already identified innumerable voters with more than one election identity cards. "We secured the evidence using scientific means. It also shows that the perpetrators had the support of a CPM-affiliated union," Adoor Prakash said.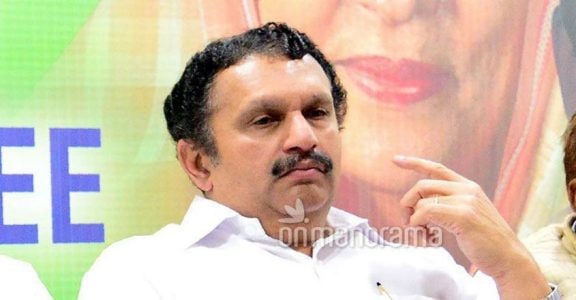 Besides inserting bogus voters, Adoor Prakash alleged that 12,623 names were summarily taken out of the voters' list. Both of them said that a complaint would be filed with the Chief Electoral Officer Teeka Ram Meena.
Meena, who had waged an all out battle against bogus voting during the last Lok Sabha polls, told Onmanorama that prompt action had already been taken to weed out irregularities in the electoral rolls. "All the DEOs (district electoral officers) were directed to rectify the errors wherever noticed," Meena said. In fact, he said a show cause notice was issued to a DEO for laxity.
The CEO was referring to his censure of Thiruvananthapuram collector K Gopalakrishnan for poor coordination and also for failing to keep the deadlines on the preparation of electoral rolls.
The CEO seemed to suggest that the electoral rolls by now have been freed of defects. "If still there are some errors left, the MPs are free to lodge a specific complaint before the concerned DEO or the CEO. We shall certainly take necessary action and punitive measures would be initiated against officers responsible," Meena said.