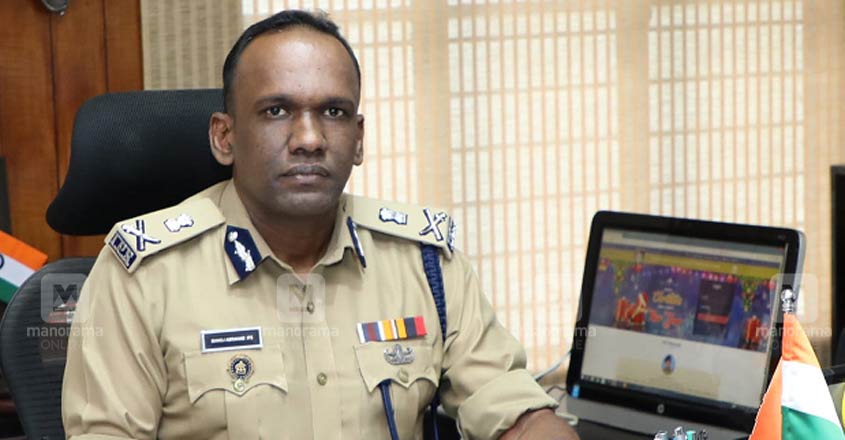 The thrill of flaunting your child's fine moments on social media could have an unintended consequence. The child porn industry draws a major chunk of its content from Facebook, Instagram and such social networks. Kerala's Additional Director General of Police Manoj Abraham, the nodal officer of the state police cyberdome, spoke to Onmanorama in the backdrop of 'Operation P Hunt' to track down paedophiles.
As many as 12 persons were arrested and 20 cases registered in Kerala in the third strike in the operation on Saturday. The week also saw the bust of one of the largest child porn websites in a joint operation by enforcement authorities in the United States, the United Kingdom and South Korea. As many as 337 alleged paedophiles were arrested across 38 countries.
Could you update us about the progress of the investigation in Operation P Hunt?
The Kerala police came across many social media groups involved in the distribution of child porn. Many people from the state were found to be active members of the groups spread all over the world. They could include our friends, neighbours or even relatives. In some cases the group admin may be a Malayali and the members may be from anywhere in the world. We identified 126 people from the state who were members of such groups. We arrested 12 of them including a minor.
In some groups, membership crossed 1.5 lakhs. Most of them have left those groups after they learned that the groups were being monitored by the police. People from many countries get together in these groups, particularly in Telegram because it has increased encryption. We use special software and social engineering techniques to identify the members. Despite the raids and arrests some people are staying put in those groups, probably because of mental problems.
Is the number of offenders comparatively high in Kerala?
Kerala has a high number of offenders. Awareness and use of social media platforms such as Telegram is high in Kerala compared to north Indian states. The offenders seem to think that their acts are unknown and they are untraceable. Most of the users are youngsters with a grip on technology. They form a collective of like-minded people who think that they can get away by using encryption and Tor browser.
How do they draw in children?
Paedophiles usually keep out of police radar because they are rarely part of other crimes. They may not have any criminal background and they become active only online. There may be no reason to be suspicious about them and they benefit from that to exploit children or observe child porn.
Which age group is mostly targeted?
Mostly children aged six or above become the victims of perverts. Paedophiles exploit the children's innocence. They are not very bothered about their victims' age or sex. Still girls are more at risk in Kerala. Yet we have a high number of boys being targeted. Investigation is difficult in such cases even if we come across such cases. The police cannot publicise the images of the victims or share them as part of investigation. We cannot collect evidence by showing these images or investigate the identity of the victims. We find it tough to find out how the photos and videos of children ended up in porn websites. Most of these pictures might have been taken without the child's permission. Sometimes the images involve exploitation.
What precautions can we take against the abuses?
It is very important to take measures to protect our children from the child porn trap. Parents are less likely to abuse children but they have to be careful about who they sent their children with and who they let to take care of their children. They have to be aware of the children's interactions, be it neighbours, relatives, domestic helps or drivers. They have to be aware that anyone could take pictures or videos of their children with or without their permission.
Children need to be taught about the "good touch and bad touch" to understand why a stranger comes in contact with them. Parents have to find more time to spend with their children. The children should be able to share anything with their parents without fear or apprehension. New-gen parents spend a lot of time on mobile phones. Children feel lonely when parents have little time for them. Most of the abuse cases are reported at school or with childline workers because children are not comfortable opening up to parents.
You have to be very careful when you share pictures of your children on social media. You have to know what kind of pictures you should share with others. Who do you have in mind when you share on family groups the pictures and videos of children playing at home? Who are the members of those groups? Who could see those pictures later? It is fine to take pictures of your children from the day they are born. But do you really have to share them with everyone?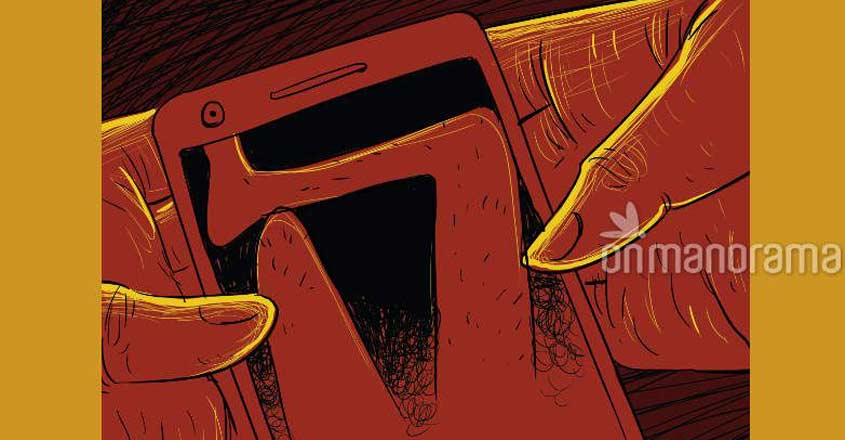 We do tell teachers to show the same restraint in school-based groups too. When you share a child's photo on social media, it is like sticking a picture at a busy bus stand. You are making them available for anyone to use the way they like to. You may not keep away from social media but try to keep your children out of it. Children have a right to privacy as much as the adults. But we conveniently forget about their rights.
We can look at the western world to know how they handle their social media life. They have definite restrictions on posting children's photographs. We have a habit of sharing every moment in their life just for the thrill of receiving maximum 'likes' and comments. It seems like the parents are living their lives on social media. We have to bear in mind that the photos we post on social media could backfire anytime. We have to realise that we are doing our children harm in the name of admiration. That could save us a lot of trouble.
How do we trace the anonymous criminals?
Keralites who work abroad usually link their social media accounts to their Indian phone numbers. The Kerala police are trained by the Interpol in locating them. An Interpol team will visit Kerala in next March. It is very complex to deal with children affected by the misuse of their pictures and videos.
How stringent are our anti-child porn laws?
Child porn is dealt with very sternly all over the world. You can't even search on Google for child porn. Even searching for child porn and viewing them are considered crimes in many countries. Most of the people caught for online paedophilia are youngsters with no other criminal background. They have knowledge about specialised tech including Tor browsers.
We file cases against paedophiles under the Protection of Children Against Sexual Offences (POCSO) Act and the Information Technology Act. The offences are non-bailable and attract punishment of imprisonment up to 10 years. We file cases with digital evidence. The accused cannot expect any leniency from the system. Viewing adult porn is not a crime in India. You land in trouble only when you spread it. But when it comes to child porn, even watching it is a crime. You can't just escape by claiming that you just watched child porn.