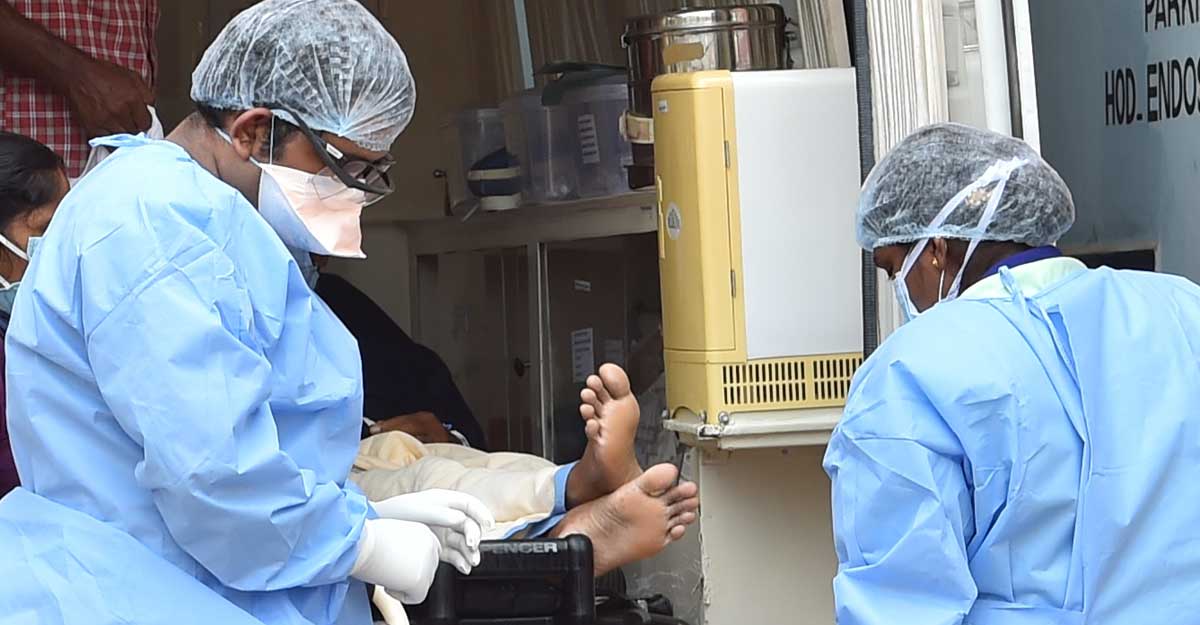 Kozhikode: A 53-year-old cancer patient, who had tested positive for COVID-19, died in a hospital in Kozhikode on Sunday taking the death toll in Kerala to six.
Amina, hailing from Kalpetta in Wayanad district, along with her husband reached Kerala from Dubai on May 20 on board a special flight, part of the Vande Bharat repatriation mission, for her cancer treatment.
Her husband tested negative for the virus.
She was first admitted to a private hospital and later shifted to Kozhikode Medical College Hospital after testing positive for the coronavirus.
The condition of the woman had been critical since arrival and she was on ventilator support and the end came this afternoon at the Government Medical College Hospital here, health department sources said.
"A COVID test was conducted on her and she had tested positive. So though the cause of death is malignant cancer, we will consider this as COVID death," State Health Secretary Dr Rajan Khobragade said.
This is the sixth COVID-19 death in the state.
On Thursday (May 21), 73-year-old Khadeejakkutty who hails from Chavakkad in Thrissur district, succumbed to the virus. She had returned from Mumbai by road on May 19.
Yakub Husain Sait (69 years, Ernakulam), Abdul Azeez (68 years, Thiruvananthapuram), Mehraoof (67, Mahe, UT of Puducherry) and four-month-old baby (Malappuram) are the remaining four who died in Kerala earlier.
Though Mahroof hailed from Mahe in the Union Territory of Puducherry, he died at the Government Medical College Hospital in Kannur. His death has been recorded in Kerala based on a union government guideline, which stated that deaths should be accounted where it occurs irrespective of which state the person hailed from.
275 people are undergoing treatment for COVID-19 in the state.
Meanwhile, a 17-year-old boy who had returned to Kannur from Chennai and was under quarantine died at a hospital on Sunday.
He had been admitted to the hospital following fever and headache. His first test had returned negative, health department sources said.
As a precautionary measure one more sample had been sent for testing, they said.