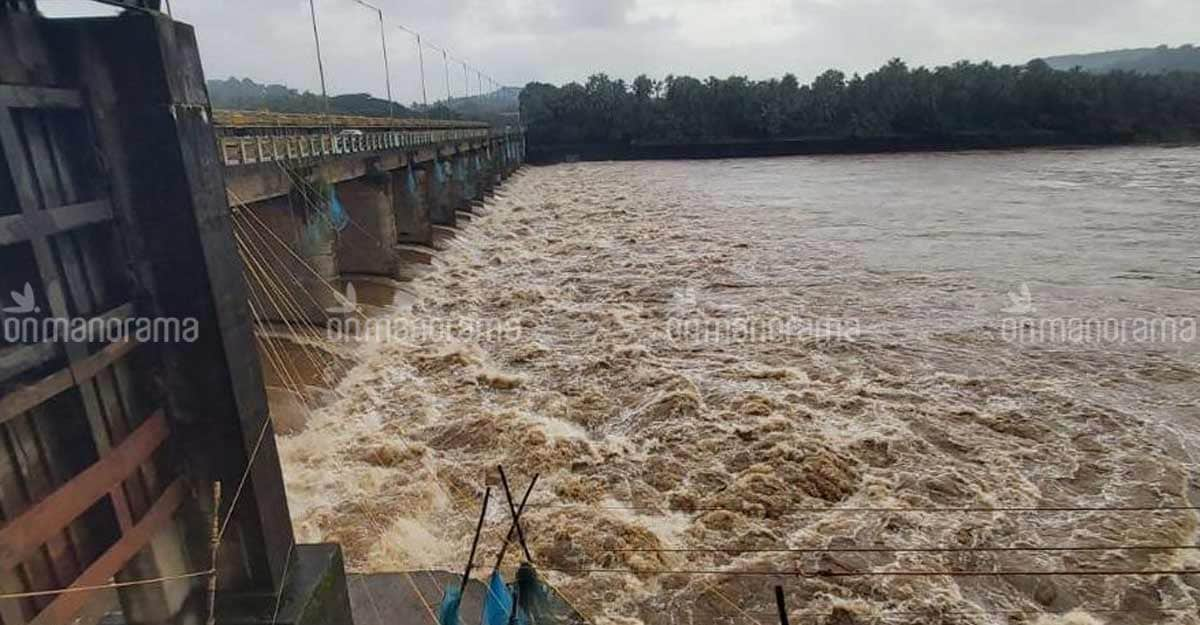 Heavy rain lashed north and central Kerala on Thursday and a red alert was issued for Idukki and Wayanad districts with Nilambur town getting briefly flooded after the Chaliyar river overflowed.
In its bulletin, the India Meteorological Department(IMD) said a red alert has been issued to Malappuram district for Friday, August 7, and an orange alert in nine districts – Ernakulam, Idukki, Thrissur, Palakkad, Malappuram, Kozhikode, Wayanad, Kannur and Kasaragod till August 9.
A red alert is sounded for rainfall of over 20 cm while an orange alert is for 6 cm to 20 cm of rain.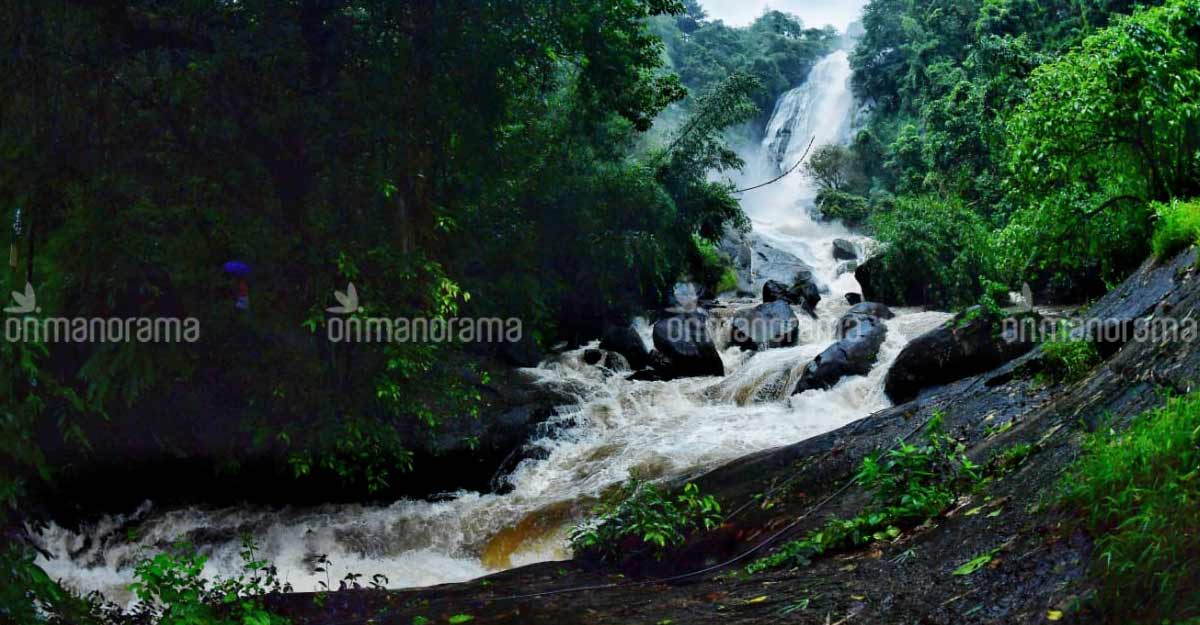 As the heavy spells continue in Kerala, the Central Water Commission has warned of floods in the state. It said five other states will also face floods due to heavy rain.
Authorities have asked people to exercise caution and stay vigilant as heavy rain is expected in Kerala for four more days. But the situation may not turn critical as the dams in the state have more storage capacity, the water commission has said.
However, the water levels in many rivers in the state are rising and landslides have been reported at many places. Also, traffic has been banned on some roads due to heavy rain.
Here's a round-up of the rain situation across Kerala:
• Two youths went missing after a car got washed away by high waters near the Nallathanni Bridge in Elappara-Vagamon road in Idukki district. It is suspected that the vehicle was swept away towards the Palozhukumpara Falls. The search for the two was halted due to adverse weather on Thursday night. The Fire and Rescue personnel will continue the search from Friday morning.
• Cloudbursts were reported from three spots in Idukki's Peermede.
• The Elappara junction has been flooded on Thursday after a nearby stream overflowed.
• Night traffic has been banned in Idukki district due to heavy rain. The restriction will be in place from 7 pm to 6 am.
• The Kottayam-Kumily road (KK Road) has been closed due to landslips at 12-odd places.
• The shutters of the Kallarkutty and Pambla dams have been opened. State authorities have warned people living on the banks of Muthirapuzha and Periyar to remain alert.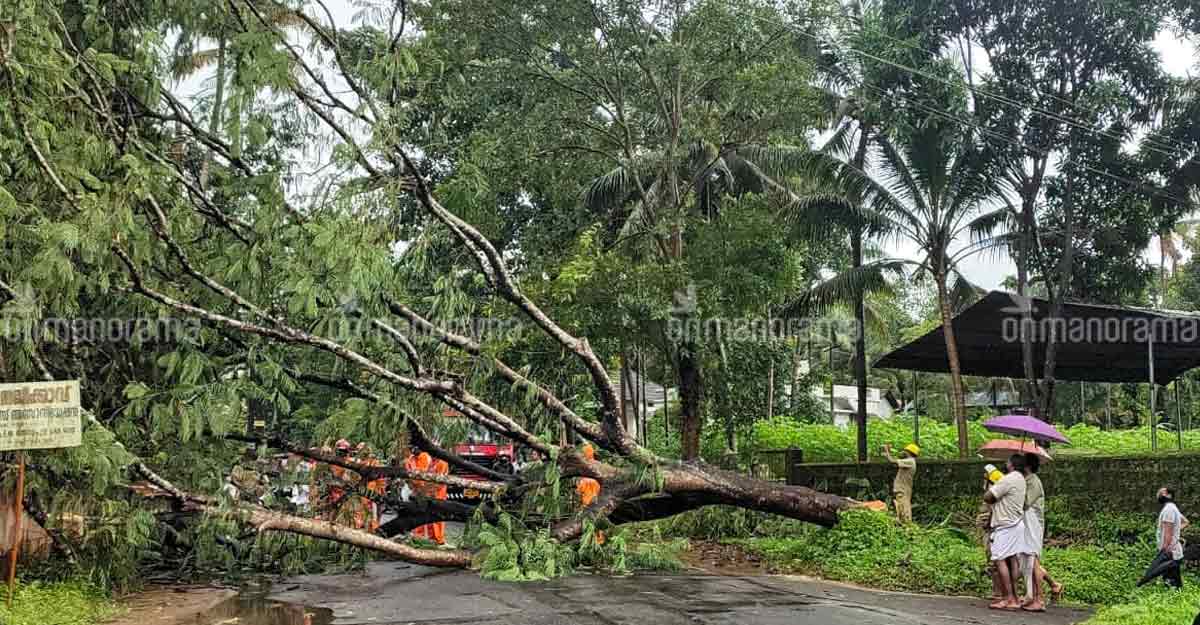 • A landslide was reported in the Elangad area of Koottikkal panchayat in Kottayam and authorities said rain water was flowing into the Manimalayam river. There was heavy flow of rainwater at the foothills of Poonjar Thekkekara, but the situation is not serious.
• The water levels of rivers in Kottayam and Ernakulam districts are rising.
• In Periyar, the water level has crossed the danger limit at Kothamangalam. The Sivarathri Manappuram in Aluva got flooded as the water level in Periyar rose. District administrations have advised people to be careful.
• In Idukki district, the rain that started on Wednesday night intensified on Thursday morning. Heavy rain in the catchment areas increased water flow to the dams. The water level in Idukki dam rose to 2,347 feet, which is 58 per cent of its storage capacity and 31 feet higher than it was at the same time last year.
• The water level in Muthirapuzha river rose due to heavy rain in Munnar. There was another landslide on the Gap Road, close to where a landslide had occurred earlier. Traffic has been banned on the temporary bridge at Periyavarai in Munnar.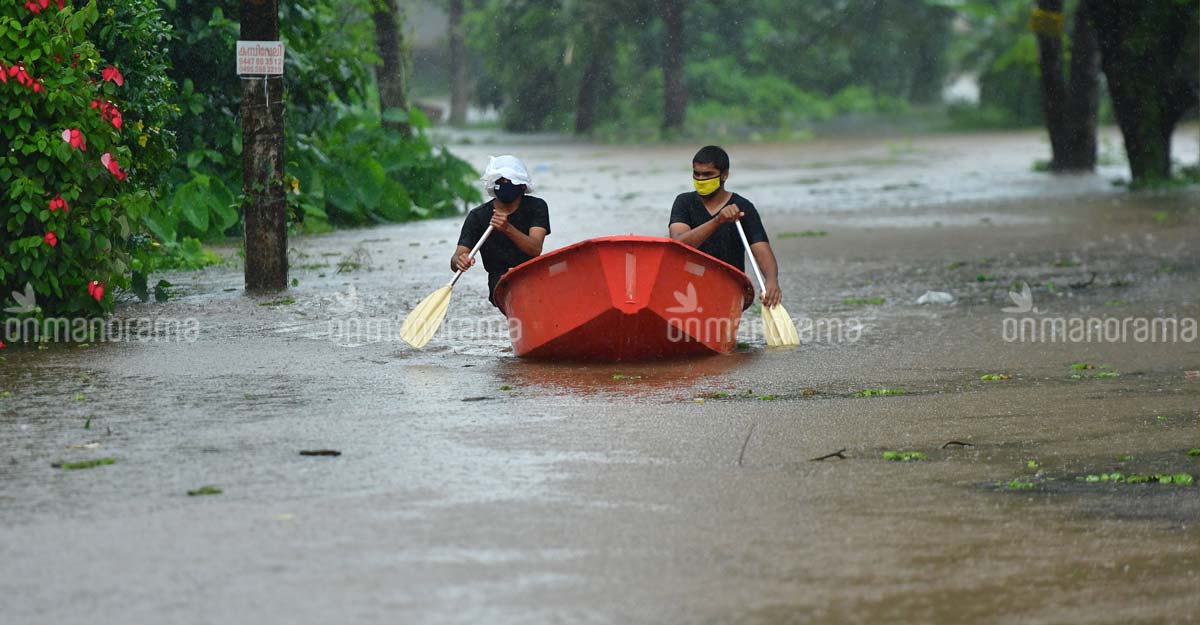 • The second shutter of the Aruvikkara Dam has been raised by 40 cm and the third shutter by 50 cm. The district administration had announced that the fourth shutter would be raised by 50 cm at 8.45 pm.
• The Chembukadavu bridge at Thusharagiri in Kozhikode district of Kerala was completely submerged following the torrential rain in the area.
• The Kozhikode district authorities have issued a warning to residents living near Chaliyar, Poonoor rivers.
• The rivers in Meppadi, Puthumala areas have witnessed a surge in waterflow. Thirty families in Bhoothanam, Pulappadam, Kurumbulangodu areas have been transferred to relief camps.
• A temporary bridge at Munderi has collapsed. Iruttukuthu, Vaniyambuzha, Kumbalappara, Tharippapotti colonies are isolated following the waterlogging in the area.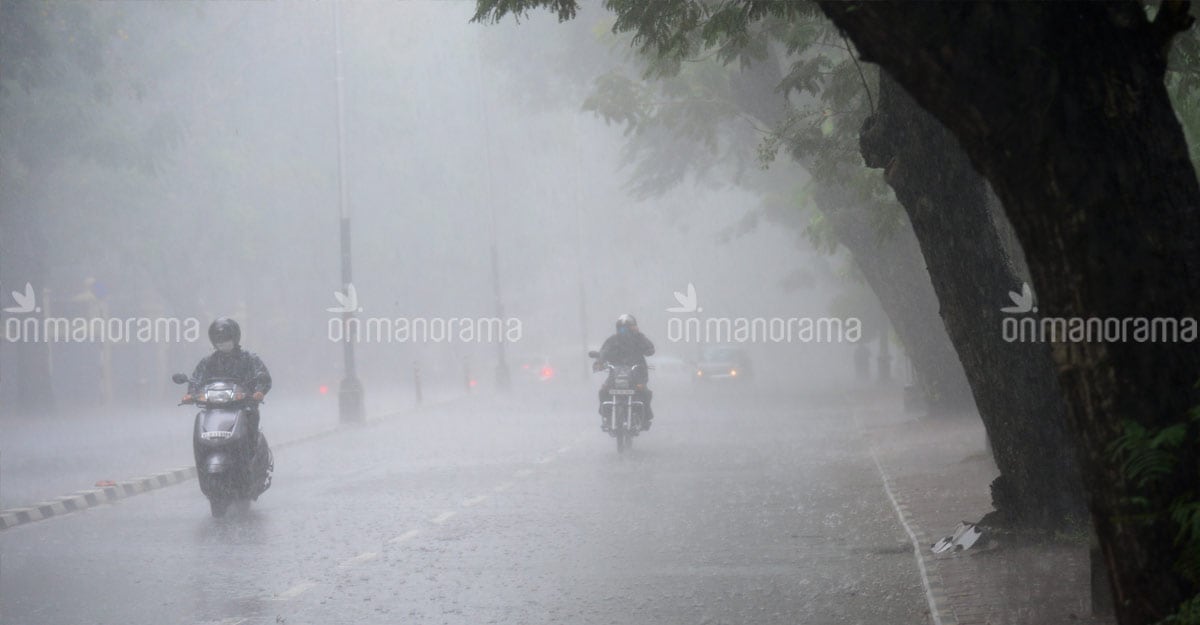 • Following a landslide at Brahmagiri forest, the water levels are rising in Kannur's Barappuzha.
• The Malappuram district administration has opened nine camps in the district while seven are in Nilambur alone. A total of 410 people are in the seven camps with adherence to COVID-19 protocol. Nilambur town was flooded for a few hours earlier in the day but the water subsided, police said, adding that those from the low-lying areas were shifted to the camps. At least 425 people are in various camps in Malappuram.
• Wayanad district administration opened 12 camps and shifted at least 560 people.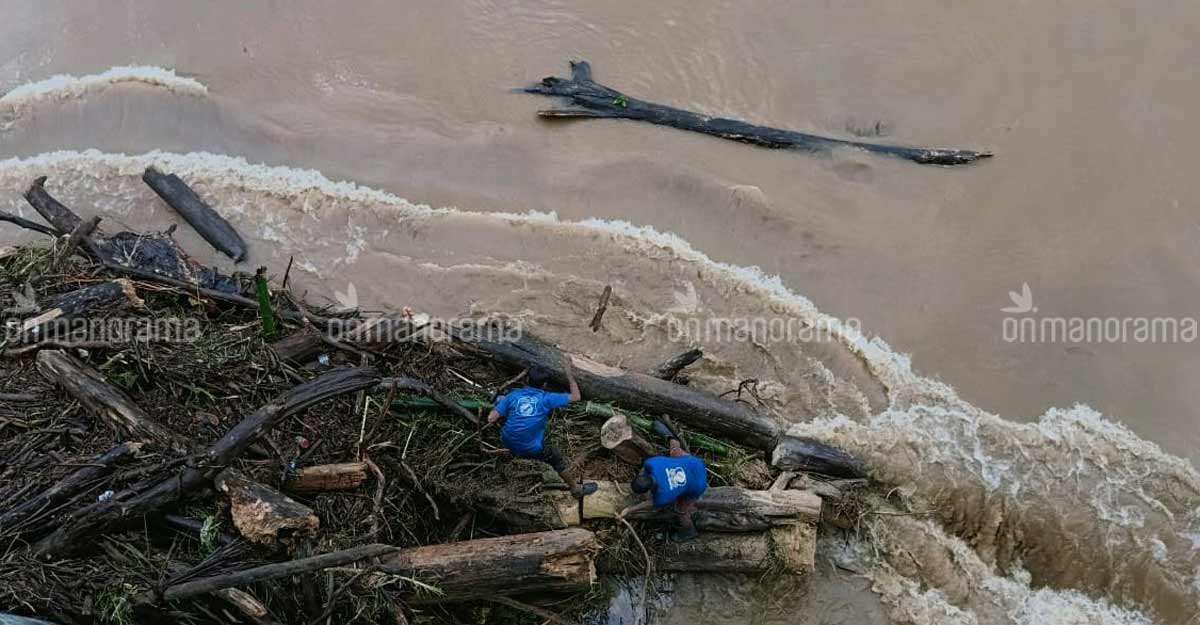 KSEB opens control room
The KSEB lines have suffered extensive damage due to heavy rain and strong winds, causing widespread disruption to power supply across the state.
A control room has been set up under the Deputy Chief Engineer to coordinate with the circle offices of the electricity board to restore power on a wartime basis.
Four die on Wednesday, toll rises to 31
Four people, including two children, have died in Wayanad and Malappuram districts. In Ernakulam, three individuals have gone missing. Unnimaya, 5, drowned in a flash flood at Wayanad's Kurichiyarmala and Jyothika, 6, died after a tree fell on her at Valad.
With the three deaths due to incidents of drowning, landslides and tree fall since Tuesday night, the toll since the onset of the four-month long South West Monsoon that set in on June 1 has risen to 31, officials said.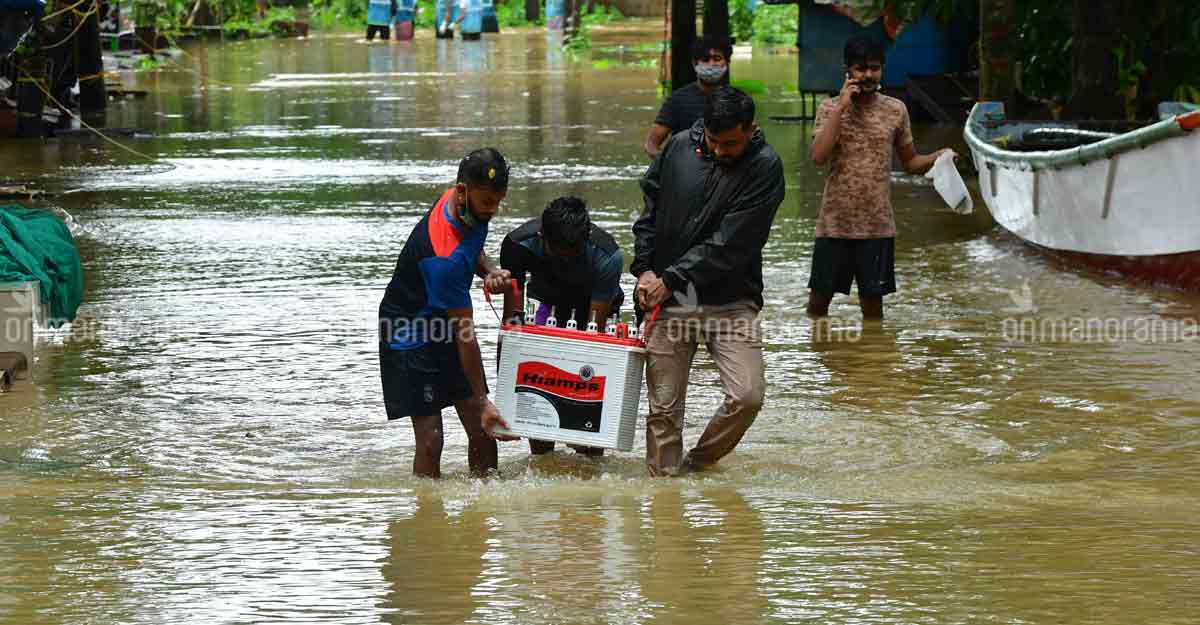 While a 63-year-old man from Muttar village in Kuttanad in Alappuzha district drowned in a river, a five year-old girl met with a watery grave in Wayanad. A six year-old girl died on Tuesday night when a branch of a tree fell on her in Wayanad, state monsoon control room sources told PTI.
Three fishermen are missing in Ernakulam after their boat capsized. Of the 31 fatalities, Kozhikode district has reported the highest of 10 among the districts.
In the last two years, very heavy monsoon rains had led to overflowing of most dams in the state which caused unprecedented floods claiming over 500 lives totally.