Kollam: The Kollam Additional Sessions Court-1 sentenced S Kiran Kumar to 10 years' jail term over the death of his wife Vismaya, 24, on charges of dowry harassment. He was found guilty by the court on Monday.
Kiran, 31, was sentenced for 10 years by Additional Sessions Court judge KN Sujith under the Dowry Prohibition Act.
Though Kumar was also sentenced for six and two years under two different sections for abetment of suicide (IPC Sec 306 ) and cruelty to married woman, (Sec 498A) respectively, he has to serve only a total of 10 years as all the terms will run concurrently.  
The former assistant motor vehicle inspector has to also pay a fine of Rs 12.55 lakh fine to the court on various courts. Out of this Rs 2 lakh will be paid to Vismaya's parents. A non-payment of the fine will result in the extension of the sentence.
Kumar had on Tuesday requested the court to spare him from maximum punishment as he was the lone support for his elderly parents.
When the court asked him if he has anything to state, Kiran said that his father was suffering from memory loss and that his mother would be left without a support if he was sentenced. Kiran added that his mother was a diabetic patient with high blood pressure.
Kiran's lawyers requested the court to avoid giving him a life sentence considering his age.
Stressing the gravity of the crime, the prosecution had argued that the suicide was almost akin to murder and demanded the maximum punishment for the convict.
The offence of dowry death under section 304B of IPC carries a minimum sentence of seven years and a maximum of life imprisonment. The offences of dowry harassment under Section 498A of IPC and abetment to suicide under Section 306 of IPC carry a maximum punishment of three years and 10 years jail term, respectively.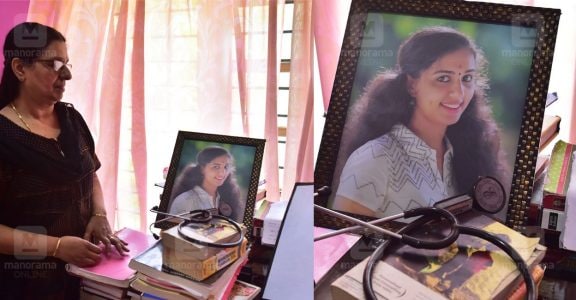 Vismaya father arrives in car gifted to Kiran
Vismaya's father Thrivikraman Nair expressed satisfaction with the verdict. However, her mother Sajitha said that Kumar deserved a life imprisonment. The couple might approach a higher court after consulting their legal team.
Earlier, Vismaya's father Thrivikraman Nair arrived in court in the same car that became the bone of contention between the couple, leading to quarrels and domestic violence that finally drove Vismaya to kill herself.
"Her soul resides in the car. I always leave a seat vacant for her," he told media personnel. His wife Sajitha stayed put at home following the developments on TV.  
Meanwhile, Kiran's father Sadasivan Pillai said the family will challenge the verdict. 
Vismaya's father spoke to reporters outside the court and said that his daughter has got justice. He said he did not have words to express his gratitude for the efforts of the prosecution and the investigating team.
Prior to leaving for the court, he had told reporters at his residence that the government appointed a very good investigating team to probe the case and a very good prosecutor.
Vismaya's mother too welcomed the verdict.
The teary-eyed mother, who was watching the news from home, told reporters that her daughter has got justice.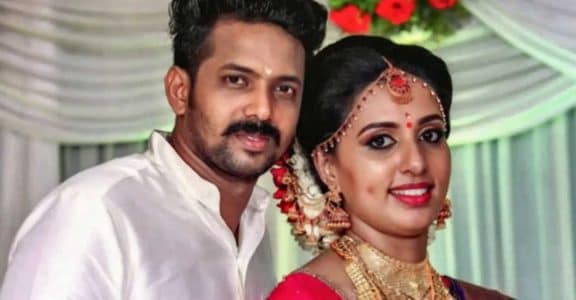 She also expressed hope that Kumar would get the maximum possible punishment.
Vismaya's brother too spoke on similar lines.
Talking to a news channel from his workplace, he said that while it would not bring back his sister back, the verdict would hopefully act as a deterrent and may help countless others like his sister avoid a fate like that of Vismaya.
Kerala Police in its over 500-page charge sheet had said that Vismaya committed suicide due to dowry harassment.
The case
Vismaya, 24, was found dead in the house of her husband at Sasthamkotta in Kollam district on June 21, 2021.
A day before the incident, Vismaya had sent WhatsApp messages to her relatives over the alleged harassment by Kumar over dowry, as well as photos of wounds and marks of beatings on her body.
Her father had said that 100 sovereigns of gold (one sovereign is equal to 8 grams gold) and over one acre land, besides a car worth Rs 10 lakh was given as dowry to Kumar during the wedding in 2020.
But Kumar did not like the car and wanted Rs 10 lakh in cash. As he was told it was not possible, he used to torture her, the father had said.