Thiruvananthapuram: Crypto is a new and emerging field and it is important that police investigators get trained in it, Inspector-General of Police (IGP) and Nodal Officer, Kerala Cyberdome, P Prakash, IPS, has said.
He was addressing a one-day capacity-building workshop in cryptocurrencies and digital assets at the police headquarters in Thiruvananthapuram, organised by the Kerala Police Cyberdome in association with leading India-based crypto exchange Giottus on Tuesday.
The training assumes significance in the wake of the global interest in cryptocurrencies and a massive upsurge in crypto investments in the past few years.
Prakash said at least some of the investigations hit a dead-end if it involved crypto and a thorough understanding was essential to take the cases to a logical conclusion. Stressing the need to stay updated and relevant, the IGP said there was a lot of ground to cover when it comes to learning new technologies like blockchain and crypto.
Giottus chief operating officer Arjun Vijay, who handled the session, said the world was seeing a massive change as virtual digital assets (VDAs) were being embraced by countries and individuals. This threw up new challenges and exchanges like Giottus was trying to take the benefits of crypto to the masses in the safest possible ways.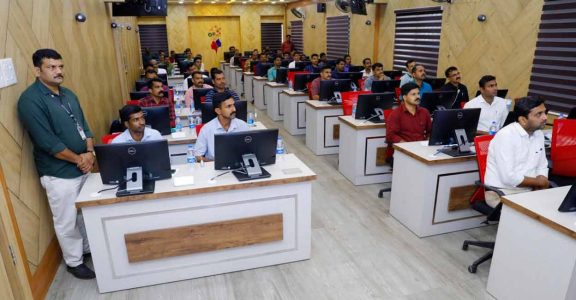 Officers of cybercrime units from across Kerala attended the sessions. The officers were also briefed on the larger, policy-level initiatives including the current status of digital assets and blockchain technology, their implications, how they can be deployed at the state level, their future potential, and use cases.
Officers also had the opportunity to ask questions during an interactive session about the best practices and techniques for investigating cryptocurrency-related crimes, such as fraud or money laundering.
Giottus also provided the IGP with a draft SOP (Standard Operating Procedure) on crypto investigation.