Aluva: A few friends of a person who died by suicide in Dubai on May 19 were made to wait for hours alongside his mortal remains at the Aluva police station on Friday.
The cops at station, they said, were seemingly reluctant to issue a no objection certificate for their friend's last rites.
The friends of Jayakumar from Kottayam's Ettumanoor had arrived to receive his body at the Cochin International Airport early on Friday. They had to make multiple visits to police stations in two districts to obtain the NOC for his cremation. More harrowing was the refusal of his kin to accept the body ahead of the funeral.
Finally, Jayakumar's friends obtained the NOC from the Ettumanoor police station to conduct the funeral after waiting for almost 10 hours. The funeral will be held by his friends in Aluva.
Reportedly Jayakumar's family refused to accept his body over issues related to a divorce.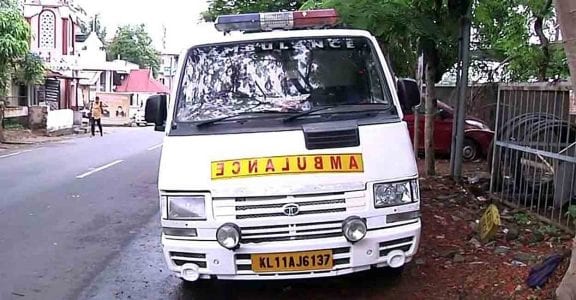 Jayakumar, who had separated from his wife, had been living with Safiya from Lakshadweep for the past four years. It was Safiya alongside his friends who accepted Jayakumar's body when it arrived at the Kochi airport from Dubai.
The local civic authorities insisted on an NOC owing to what they called 'legal requirements for cremating the body of a person who had died abroad when the mortal remains were not being accepted by the family'.
The friends waited in front of the Aluva police station with Jayakumar's body for over five hours.
Intriguingly Aluva police raised objections to issuing the document pointing out technical problems involved in giving an NOC for cremating the body of an Ettumanoor man who had no links to Aluva.
After it became clear that the document would not be issued by Aluva police, Jayakumar's friends took the body to the Ettumanoor police station in the neighbouring Kottayam district where discussions were conducted with family members under the supervision of the police.
Jayakumar's relatives said they neither knew the persons accompanying the body nor the circumstances of his death. They claimed they have had no contact with Jayakumar for the past five years and that it would be better if those who brought the body themselves conducted the final rites.
The man's kin insisted they only required his death certificate. His body had arrived at the airport at Nedumbassery at 2:45 am on Friday after all the necessary procedures were completed in Dubai.