Kerala is renowned worldwide for its remarkable accomplishments in human development.
The state is at par with developed nations in many of the human development indicators, such as per capita state domestic product, literacy rate, life expectancy, infant mortality, access to drinking water and sanitation facilities and lowest proportion of population below the poverty line.
In light of the COVID-19 pandemic, there have been 512 confirmed cases with 489 recoveries and 4 deaths in the State as of May 11, 2020.
Due to various timely governmental actions like 'Break the Chain' - mass hand and respiratory sanitation campaign, compulsory quarantine for those returning from affected areas, strict adherence to lock down protocols, clear risk communication, community participation and, setting up of world class health facilities including testing centres - Kerala has the lowest mortality rate (0.46%) among all states in India and has started to flatten the curve.
One of the best practices are seen from Kudumbashree, the poverty eradication mission that brings economically weaker section of women together to form grass root organizations to help enhance their social and economic security.
This globally-recognized women's movement that started in 1998 caters to 43 lakhs women who are organized into 2.7 lakh Self Help Groups (SHGs) and proves to be an invaluable resource in these challenging times to fight the pandemic.
Lessons from the 2018 foods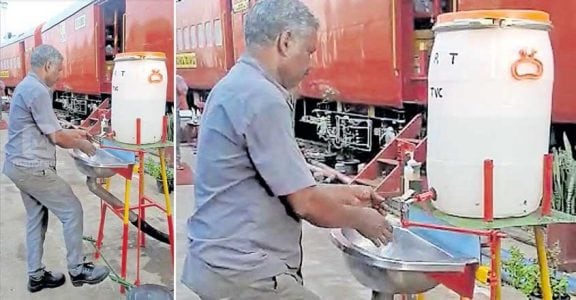 Earlier, when the state experienced the devastating floods in its history in August 2018, UNICEF had joined hands with Kudumbashree to support the state government to build a more resilient state through a first of its kind initiative in the country, titled the 'Janakiya Pankalithavum Punarnirmanavum - Initiative' (JPP-I).
JPP-I, a customized version of the 'Accountability to Affected Populations' (AAP), was an effort to support the state in rebuilding with a participatory and inclusive process through collecting the feedback of people affected by the floods and landslides of 2018, and informing the government of the views and perceptions of the affected people towards facilitating people-centeric policy making.
Accordingly, JPP-I elicited feedback from households, elected representatives and officials, and informed the ongoing disaster risk reduction and development planning process about the concerns of the affected populations and created a feedback loop where communities were also informed of the actions undertaken by the government.
Kudumbashree has taken the key principles of AAP, i.e. taking account, giving account, and being held to account, and is now being effectively used in fighting the COVID 19 pandemic.
Effective intervention
Feedback of affected and vulnerable people especially in isolation and quarantine and under locked down are regular.
With the support of UNICEF, Kudumbashree Community Resource Persons (CRPs) are now providing psychosocial support and other essential support to the elderly and destitute population during the COVID-19 lockdown period under the 'Asraya-2 Scheme'. The primary objectives include identifying elderly in different needs and undergoing stress and connect them with service providers and medical professionals; understanding the concerns of the elderly population; and facilitating the older persons to share their emotions, concerns, and clarify queries without fear of stigmatization.
The CRPs are provided capacity development under its ongoing AAP programme. More than 1000 CRPs are already trained under their earlier programme in inter-personal communication skills, feedback collection and community engagement for Asraya.
These CRPs are contacting the elderly over phone at designated intervals and providing them with psycho-social support.
They communicate the key information provided by the State Government on COVID-19 (latest information issued by Government on break the chain, social distancing, lock down, health tips etc.) to the elderly, and collect necessary information from them (in a format) in order to provide essential follow up support.
Like many elders, Nafeesa from Alappuzha District has benefited from the scheme, thanks to timely communication. When contacted by the community resource person, she informed about shortage of medicines and immediate action was taken to inform the municipality. The municipality coordinated for the delivery of medicines by health workers and also ensured she received the necessary health check-up.
The efficiency in data entry, data collection skills, and interpersonal communication with affected or at-risk community and skills in participatory assessment acquired by the CRPs of Kudumbashree under the 'Janakeeya Pankalithavum Punarnirmanavum - Initiative' have now become instrumental in performing a very critical role of collecting truthful, unbiased, and correct feedback and swiftly sharing information among communities and to government departments during the COVID-19 outbreak.
The Accountability to Affected Population experience has surely come of age, proving effective feedback mechanisms can be utilized for all response – if the commitment of state governments is secured.
(The writer is the Chief of Communication for Development, UNICEF India. Views expressed are personal)