Pranab Mukherjee, who passed away on Monday, was a person extraordinaire. He could not become India's Prime Minister. Nevertheless, he became the first citizen of the country, as its 13th President, ironically a post higher than what he missed. 
His contributions are many. As the external affairs minister, he was instrumental in making the India-US nuclear deal happen and it was his foresight that led to the forging of a close defence and strategic relations between the two nations that have become so important in view of China's aggression towards India. 
And as the finance minister, as early as in the 1980s, he pushed for the liberalization of the economy by launching the 'Operation Forward' and introduced tax reforms and various schemes for NRIs to participate in India's growth.
Later, he laid the foundation for India's signature economic reform proposals, the GST and the Direct Taxes Code. He will be remembered most as a constitutionalist. For him, nothing mattered more than the sanctity of the Constitution, the Parliament and the state legislatures. Testifying to its sacredness for him, in his maroon briefcase, he carried a couple of copies of the Constitution at all times. Their pages were flagged and there was none that was not. He considered it his bounden duty to safeguard it, insisting often that the President of India alone takes the oath to "preserve, protect and defend the Constitution and the law." 
And he adhered to it in both letter and spirit, even disregarding the interests of the political party to which he had belonged.
It mattered little if it were the ruling party or the opposition that may be adversely affected by the action he took as the guardian of the constitution. Yet virtually all the political leaders, including the prime minister, sought his counsel and advice. 
When he was faced with any situation, however minor, that could cast even the faintest shadow on the Constitution, his golden complexion turned cherubic with anger. As the note-taker during his constitutional meetings, I have been reprimanded for recording every uttered word. "Mathew, stop writing all what is being discussed. Write only the constitutional issues," he said rather sternly and loudly on one occasion. My fingers and pen froze. Perhaps, he was communicating to the leaders who were summoned to meet him, that if his concerns were not addressed, he would be very displeased. 
Notable interventions
The first notable intervention was when an ordinance was proposed in 2013 for amending the Representation of People Act, 1951, to protect convicted legislators. Another was when an ordinance was repeatedly sent to him when there were opportunities to place it before the Parliament. 
He also made no bones of his displeasure when governors made attempts to intervene in the functioning of the legislatures. On one occasion, he summoned the concerned ministers and told them that the cabinet would need to recommend the governor's removal, or he would be forced to communicate his displeasure to the government. And a governor of a North Eastern state, had to go. 
Perhaps, there was no other President, who was loved and respected in India as much as he was abroad as Pranab Da. It was evident during his visit to Bangladesh in 2013. The advanced team visiting the country to make arrangements for the state visit was almost made to feel as if they had the first right over him. Wherever we went, we were told that he was our son-in-law first and then your President as his wife Suvra Mukherjee hailed from Narail, a town in the country. 
That was not all. When Pranab Da spoke at the Dacca University, the large audience rose up a sea of humanity, in waves, clapping and applauding every word of his, as if their most popular leader was addressing them. The visit to Narail was interesting. As it was the first visit of Pranab Da to his wife's ancestral home and her first after their marriage, they were welcomed like bride and bridegroom to the sounds of conch shells and garlands. As they walked into the family temple, I clicked photos of the "newly married". He then turned to me and said coyly, even after nearly 56 years of marriage, "we are married again."  
Global respect
Foreign leaders gave him enormous respect and spoke openly with him, ignoring often the strict protocols of diplomacy and touching on prickly topics. 
His political career that covered a period of over five decades during which he was a minister in the union government for over two decades, also gave him the stature. 
Invariably, during visits of world leaders to India, or during his state visits, foreign leaders were interested in listening to him, than talking. Most of them said, "Your Excellency, we would be happier to listen to you, your wise counsel." 
Memory power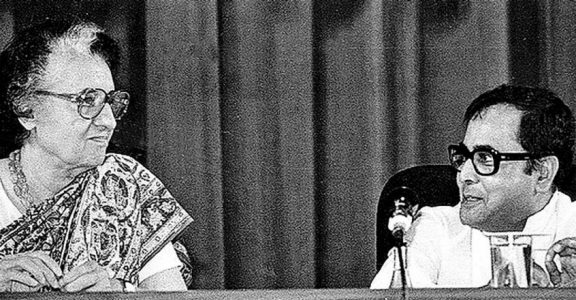 He was also a man with a phenomenal memory that can embarrass any unsuspecting person who may have forgotten that he would call to his mind even a sentence that may have been written or spoken may months ago.
He often said that he developed it to earn his dinner from his mother, who insisted that he would get his meal only after the mischievous boy that he was, recalled all that he did that day. I experienced it quite often. But what I remember most is when in the Ministry of Defence, I was summoned by him to explain why I had made a proposal when I had made another some 16 months earlier, without stating it. 
By the time the final note was sent, the file had increased to nearly half a dozen volumes, each with over 600 pages. He accepted my explanation. But even to this day, I have not been able to fathom how a man could remember a sentence or two from a file he had read so long back when he must have seen more than 72000 files at the rate of atleast 150 files a day. Besides, he had also read hundreds of other documents as the chair of several dozens of Group of Ministers constituted to look at special issues (he had finally chaired over 95 such groups).
Inspiring personality Being a person who associated with him closely for over 15 years, I found him simply adorable. He inspired me and insisted, as a lover of nature and also as a historian, to write two books, the Winged Wonders of Rashtrapati Bhavan and Abode under the Dome. The former is on birds in the President's Estate and the latter is about the historical importance of the visits of Heads of States to India from 1947 to 1967. 
In appreciation, he made it a point to present them as gifts to President Barak Obama, Putin and almost all the Heads of States who visited India during his Presidency. 
When my son was sitting for the civil service, almost every two weeks he inquired if he was working hard. When he made it to the Indian Foreign Service, I was asked to send him to meet the President.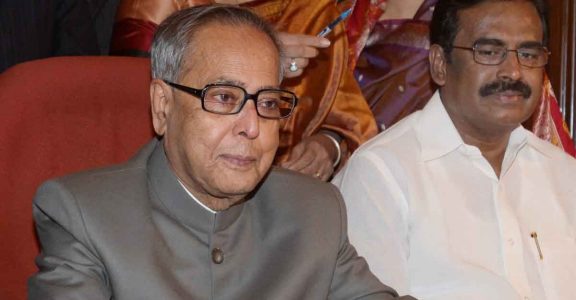 The 10-minute slot extended to 45 minutes and my son came back blessed by a leader, like the ones of which the nation has had just a few. And we would be lucky if we have one,  atleast in the next several generations. 
(Thomas Mathew was additional secretary to former President Pranab Mukherjee)