It was only on August 11 that Aamir Khan released his own production, Laal Singh Chaddha, a movie based on the great Hollywood hit, Forrest Gump (1994), starring Tom Hanks. Hardly a week has passed since Aamir Khan's adaptation hit the theatres, and it is already an irrevocable disaster. It is yet to cross Rs 30 crore. The movie was made with a budget of Rs 125 crore. What's the pity and politics of this spectacle?
Some 20 years ago, Aamir Khan released his first production, Lagaan, an anti-colonial cricket movie in which a ragged village team beats the ruling Brits' eleven, and does proud to a patriotic India in the theatres, and a cause for general celebration.
Lagaan turned out to be one of the greatest hits of the year and went on to win many awards, including a nomination for the best foreign language film at the Oscars. Aamir Khan was appreciated not only as a great box-office star and actor, but, perhaps a more fraught achievement, a successful patriot; a role that has since been taken over by Akshay Kumar, and which the others aspire for in trepidation.
Contrary to what the critics and the public say, which is generally derisory and disparaging, Laal Singh Chaddha is a decent movie that needn't have been made at all. Why remake a perfectly entertaining and eccentric Hollywood movie, made against the backdrop of the Vietnam war and its mythologies of existential and, in retrospect, colonial futilities, when Indian society is no longer in a position to accommodate narratives away from the straight and the stereotypical?
In the 20 intervening years between Lagaan and Laal Singh, the Indian sensibility has changed drastically. Laal Singh is a measure of our change in values not just in politics and patriotism, both of which have turned aggressively one-dimensional, but also in our punitive instinct, Left or Right.
The number of boycotts of products and people that the current government has no official part in, but is nevertheless enforced by people at large in anticipation of the Establishment's inclination, varies from diamonds and furniture to movies to stars. It's a kind of swadeshi movement -- devised and perfected by Mahatma Gandhi; except that the boycott is directed, not against foreigners but against ourselves: those Indians seen as betraying other Indians' interests. The idea of the boycott, compared to the times of the freedom struggle, is almost painless because it is fully convertible to non-violent (body-less) participation, thanks to social media technology. It is, in one word, easy.
So what would have made a Muslim superstar like Aamir Khan think what India needed at this moment in history was an aberrant character who can be easily mistaken for an idiot who cannot even make out the difference between an Indian and a Pakistani?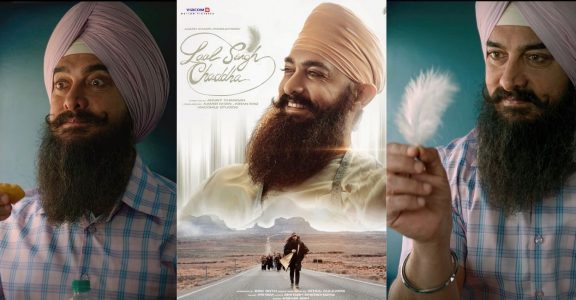 Those who have watched the Eric Roth scripted original would know that Gump is an eccentric, but not an idiot, or even autistic. He is just different. A man who is not willing or just unable to conform to social conditioning. In many ways, Gump is the ultimate Ayan Rand individual minus the intellectual bombast.
The only thing that guides Gump is a given moment's obsession. Both the character and the movie are the more credible for Tom Hank's studied and sustained performance whose bedrock is his rejection of the Group.
For instance, for Gump, the Vietnam war is not the great terrible apocalyptic national moment. It is just a personal situation where Gump discovers that he must save his friends under fire. In saving many lives, he does not think he is doing a brave thing, a soldier doing his sworn duty, a man who must exercise his will to overcome a difficult situation; he merely acts out his instinct as Gump. And it is in this sense that Forrest Gump is not a political movie.
In Aamir Khan's adaptation, the movie turns political, and so its humour immediately becomes subject to judgment. And so, the movie elicits calls for a boycott. The call for the 'civil disobedience' movement — the boycott of a foreign product here is to be understood as the humanist (as opposed to nationalist) ideals that the movie propagates.
Again, contrary to the general opinion, led by the likes of the English cricketer, Monty Panesar, it is not the shaming of the institution of the Indian army -- Laal Singh comes across as retarded for no clear reason and his services could endanger the army -- that turns the movie truly political. It's much more.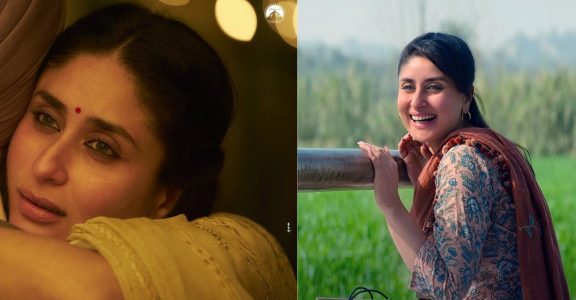 The movie's timeline is set in the '80s and '90s. The plot points are set against unsettling epochal events: the riots after the assassination of Ms Indira Gandhi, the Rath Yatra of L K Advani (which ended up in the watershed politics of the Babari Masjid demolition), and the Kargil war. The first two do not exactly evoke universal elation. And the Kargil war in the movie undergoes a strange, even illogical, transformation as an Indo-Pak friendship forum.
One of the men that Laal Singh saves turns out to be a terrorist; in fact, a terrorist leader: Mohammed. He is rescued. He undergoes operations and both his legs are amputated. But no one realises that he is from the other side. He becomes Laal Singh's friend and partner in the textiles business, makes millions for Laal Singh, becomes a humanist himself, and, later, returns to Pakistan.
Besides the fact that Mohammad is all too easily mistaken for an Indian soldier and that subsequent to his operation, no identification papers are sought to be recovered from him, and that Laal Singh himself shows no surprise that he has, in fact, rescued an enemy, the movie, almost innocently, celebrates Aman ki Asha, a borderless affair of the heart between India and Pakistan.
It is these motifs and associations, motifs that are almost guaranteed to be cognizable crimes in these days, that make Laal Singh a bit of a dare. It is altogether another question if Aamir Khan was aware of these dangers since the days of Lagaan, or if he thought that since Indians know him to be a good guy and a patriot from his previous ventures, he would be given the benefit of doubt. Of course, he was wrong. This is why he is now having to pose on his balcony with the national tricolour and keep repeating to anyone who would listen that he is not against India.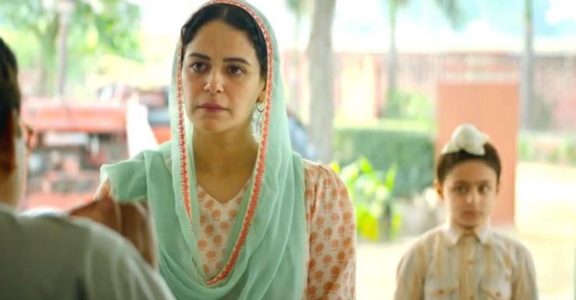 The fact of course is that he need not have bought the movie rights from Paramount. There is any number of good stories lying around in India. Having bought the rights, he need not have over-acted as an idiot which Gump was not. The bug eyes and the heavy breathing were a misinterpretation of the character. Or done that Mohammad thing.
But for these, Laal Singh is a reasonable movie with memorable performances by the supporting cast, especially Kareena Kapoor and Mona Singh. Naturally, both have gone on record saying that Aamir Khan is lovely and that he did not mean any dishonour to the nation.
The tragedy that Laal Singh, then, highlights is that in India it has become more difficult than ever to say what we mean, and mean what we say. Because only one thing can be said and meant. And so, though the movie, like contemporary Indian cinema, is in colour, its imagination is forced to be black and white. Ideology must shrink art. Expect Aamir Khan to come up with a mythical soon. Alas, all our answers are in the past.
(CP Surendran is an author and senior journalist. Views are personal)