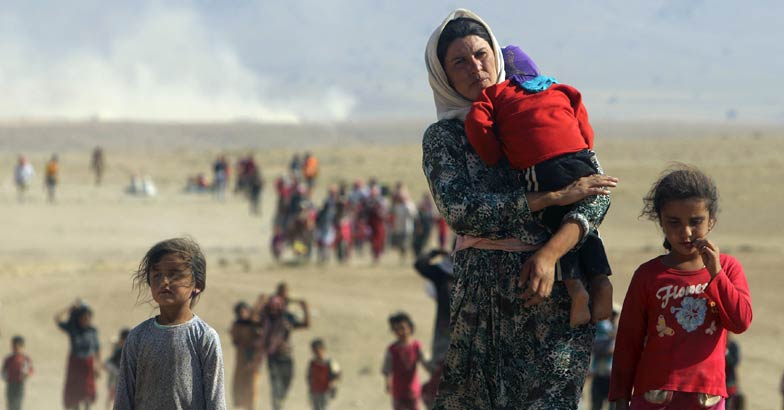 Baghdad: Children born to Yazidi women as a result of rape by Islamic State group fighters will not be permitted to join the community in northern Iraq, the faith's Supreme Spiritual Council said.
The Yazidi community once numbered around 500,000 members in the mountainous Sinjar region of northwest Iraq, but it was ravaged by IS's 2014 sweep into the area.
In what is termed as a genocide, jihadists killed Yazidi men, forced boys to join their ranks as fighters and abducted and imprisoned thousands of Yazidi women as sex slaves. The children born of those rapes have been the subject of fierce debate in the insular community, which only recognises children as Yazidis if both their parents hail from the sect.
Last week, the head of the Supreme Spiritual Council Hazem Tahsin Said issued what appeared to be a landmark shift, publishing an order "accepting all survivors (of IS crimes) and considering what they went through to have been against their will".
The decision was hailed as "historic" by Yazidi activists, who understood it to mean that children born of rape would now be allowed to live among their Yazidi relatives. But late Saturday, the Council published a clarification that the decision "does not include children born of rape, but refers to children born of two Yazidi parents".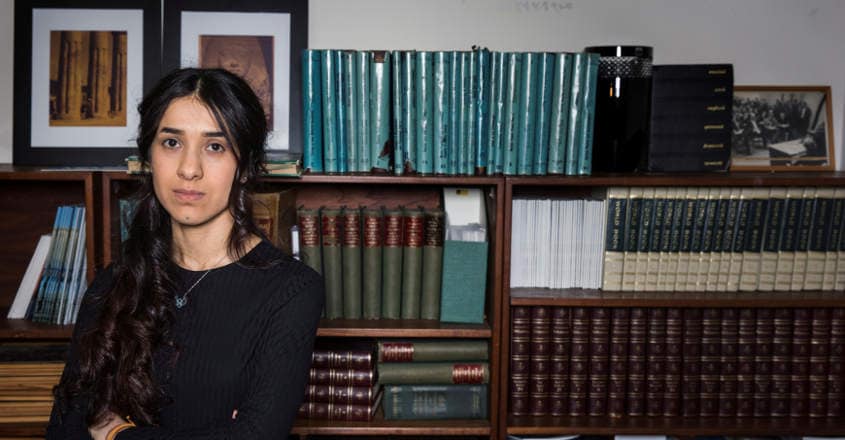 Nadia Murad's statement
Following the clarification, activist Nadia Murad commented that if the victimised women choose to return to the Yazidi comunity with their children they must respect their choice and welcome them offering them aid.
Murad is an Iraqi Yazidi who was kidnapped and held at the IS camp for three months before she managed to escape. She won the Nobel Peace prize in 2018 for bringing to light the plight of the Yazidi women and children victimised by the IS and helping them rebuild their lives. In her memoir, 'The Last Girl: My Story of Captivity, and My Fight Against the Islamic State' she says "I want to be the last girl in the world with a story like mine," while recounting horrors she has been through in the IS camp.
Who are the Yazidis?
The Yazidis are an endogamous ethnoreligious group in Iraq. Their relegion is called Yazidism or Sharfadin. They are an important minority community in Iraq and are also found nations such as Syria, Georgia, Armenia and Turkey. Tawûsê Melek , Peacock Angel features as an important angel in their monotheistic belief system. Tawûsê Melek is identified as Satan in certain beliefs like Islam and Christianity. The IS targeted and tortured the Yazidi community primarily due to this fact.
The Yazidi community had long considered any women marrying outside the sect to no longer be Yazidi, initially including those assaulted by IS in 2014. But Yazidi spiritual leader Baba Sheikh issued a decision the following year welcoming those women back home, without resolving the fate of their children.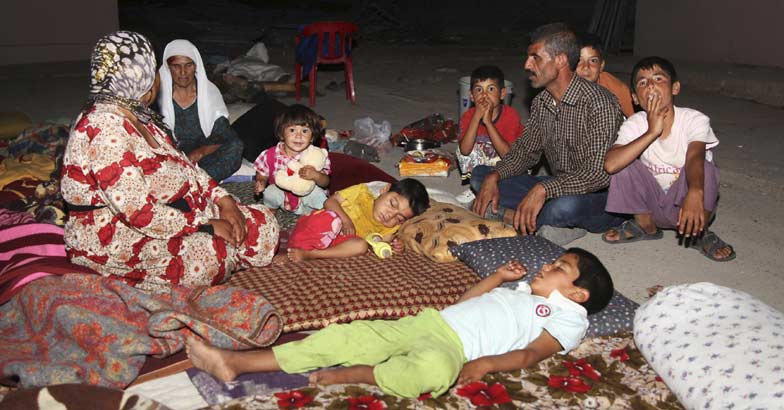 Way forward
Many Yazidi women who were kidnapped by IS have escaped in recent years, and dozens more fled to safety in the last few months as IS's "caliphate" crumbled in Syria.Those who had children with IS fighters faced a difficult choice: either remain ex-communicated from their Yazidi relatives, or leave the children behind. Dozens who returned to the Yazidi heartland of Sinjar in northwest Iraq in recent months chose the latter.
In Iraq, children inherit the religious sect and nationality of their father, so those born to Sunni Muslim men would have the same religion.
Those born to suspected IS fighters who are either missing or dead are at risk of remaining stateless because of lack of proof of their father's identity.
Earlier this month, Iraqi President Barham Saleh proposed a bill to parliament that would provide reparations for Yazidi female survivors of IS crimes and establish a court to clarify "civil status" issues.
(With inputs from AFP via PTI)