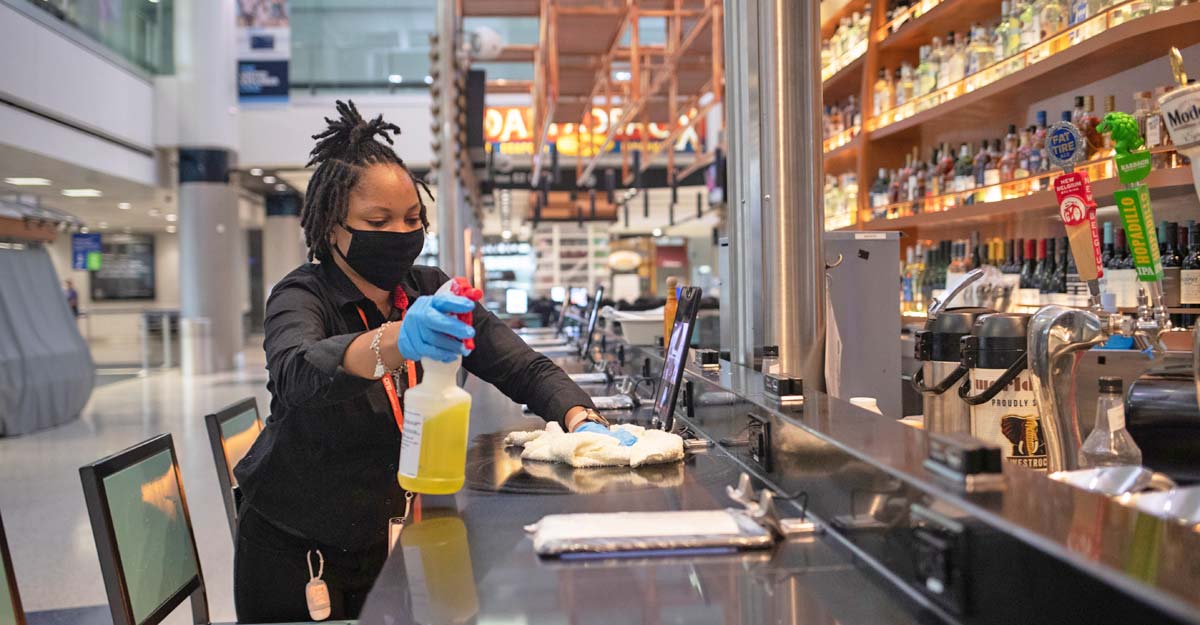 Atlanta/Wahington: The United States reported more than 1,000 deaths from COVID-19 on Tuesday, according to a Reuters tally, marking the first time since June 10 the nation has surpassed that grim milestone, as California closed in on passing New York in total infections.
Nearly 142,000 Americans have now died from the illness caused by the coronavirus, a toll that experts warn will likely surge following recent record spikes in case numbers and an alarming rise in hospitalizations in many states.
But in some states, governors and local officials continued to bicker over the best way to respond to the crisis.
In Texas, Governor Greg Abbott said Hidalgo county could not order residents to stay home and said mask and social distancing rules were sufficient to keep businesses open in the Rio Grande Valley, on the US border with Mexico.
In Georgia, Governor Brian Kemp has sought to prevent Atlanta Mayor Keisha Lance Bottoms from enforcing an order that residents wear masks in public.
A court hearing on Kemp's lawsuit against Bottoms, a Democrat who has been mentioned as a possible running mate for presumptive presidential nominee Joe Biden, was postponed after two judges recused themselves.
In Florida, the state teachers' union has sued Governor Ron DeSantis and other officials in an attempt to halt his plans to reopen school classrooms as the state suffered a surge of more than 10,000 daily new COVID-19 cases for six out of the last seven days.
On average last week, 19% of Florida's tests for the virus came back positive, indicating widespread community transmission. Deaths have climbed 45% week-over-week.
"I think it's much better today than it was two weeks ago. And I think it will continue to improve," DeSantis said at a briefing on Tuesday, adding that hospitals were seeing plateaus in patient numbers.
About 20% of Florida's intensive care unit beds are available, 5% more than two weeks ago, after hospitals expanded capacity. The number of currently hospitalized coronavirus patients fell on Tuesday after rising to record highs at least nine days in a row, state data showed.
Neither Florida nor Georgia have issued statewide mask mandates. In Texas, Abbott initially resisted such an order but earlier this month agreed to require face coverings in most counties.
In Hidalgo County, cases have risen 59% in the last week to nearly 13,000 total. In just one week, deaths have doubled to over 300, according to a Reuters tally.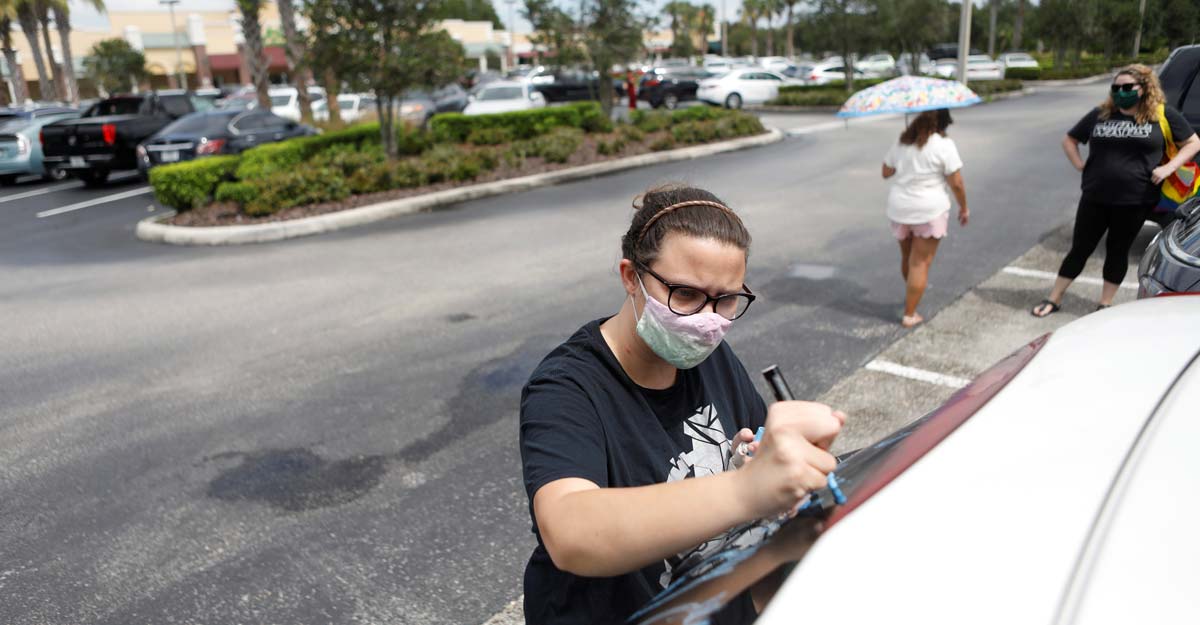 California cases rise
California on Tuesday became the second US state after New York to report more than 400,000 COVID-19 cases since the outbreak was first detected in the United States in January, according to a Reuters tally of county data.
New York - the epicenter of the pandemic earlier this year - has recorded by far the most deaths of any US state at 32,218. California has reported more than 7,700 deaths.
But New York now has one of the nation's lowest infection rates and reported just two coronavirus-related deaths on Tuesday. It has eased its once strict lockdown restrictions.
Mandatory mask wearing, which public health officials say can slow the spread of the virus, has become a political issue among Americans, with many conservatives calling such rules a violation of their Constitutional rights.
President Donald Trump has been reluctant to wear a mask himself in public, but encouraged Americans on Tuesday to wear one if they cannot maintain social distance, and avoid crowded bars.
US leading the world in COVID-19 testing, India second: Trump
The United States is leading the world in terms of COVID-19 testing and India is at second position, President Donald Trump said while giving an update on his administration's response to the coronavirus pandemic.
"As one family, we mourn every precious life that's been lost. I pledge in their honour that we will develop a vaccine and we will defeat the virus. We're doing very well with vaccine development and therapeutic development," Trump said at a White House news conference on Tuesday, his first on coronavirus after several weeks.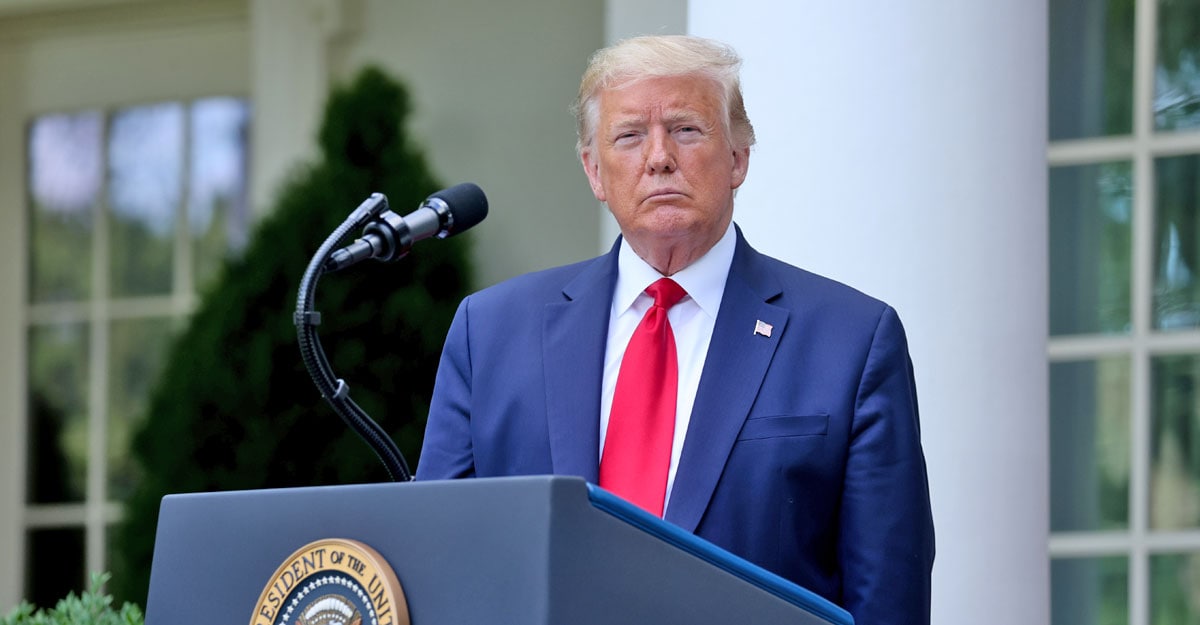 Trump also said his administration will stop at nothing to save lives and shield the vulnerable.
"We've learned so much about this disease. And we know who the vulnerable are, and we are going to indeed shield them," he said.
Trump assured that the vaccines against the novel coronavirus will be coming a lot sooner than expected.
Replying to a question, Trump said the US is leading the world" in terms of COVID-19 testing.
"We're going to be over 50 million tests," he said, adding that "second country is India with 12 million (tests). Then you have seven million, six million, and four million. I think that we are doing a tremendous amount of testing."
The "China virus", Trump said, is a vicious and dangerous illness.
"It's a nasty, horrible disease that should've never been allowed to escape China, but it did. It infected the world, and the world is suffering. But we're going to get it taken care of, and we're helping lots of other countries," the US president said.
On tackling the virus, Trump said his administration is developing a powerful strategy.
"We've learned a great deal about it (COVID-19) and who it targets. We are in the process of developing a strategy that's going to be very, very powerful," he said.
"Some areas of our country are doing very well; others are doing less well. It will probably, unfortunately, get worse before it gets better," Trump said.
He said the median age of those who succumb to COVID-19 infection is 78 years, adding that roughly half of all deaths have been individuals in nursing homes or in long-term care.
Young adults may often have mild or even no symptoms. They won't even know they're sick. They won't have any idea that they have a virus. They won't have any idea at all, he said, adding that youth will act responsibly.
Trump said the data shows children have the lowest fatality risk as 99.96 per cent of all virus fatalities are adults.
By understanding these risk profiles and learning how to treat the disease, we've been able to greatly reduce mortality in the United States, Trump said.
"Several treatments are already available in the US that can significantly reduce the severity and duration of the disease, including remdesivir," he said.
"We've learned best practices for treatment of the virus at every stage and have shared these findings with medical providers, and we've shared them all over the world. The relationship with other countries has been very strong. We're all working together," Trump said.