The dark clouds of Brexit may loom over England still, but the devout fans of English football have already made up their mind – to not only remain in Europe but also to conquer it. And they have. It is English Premier League (EPL) teams that have emerged victorious in both the Europa League and the Champion's League – twin pinnacles of modern football.
Champions League

Madrid was painted red on Sunday after Liverpool, the warhorse of many European conquests, beat new-arrival Tottenham Hotspur 2-0 to take home the Champion's League trophy, their sixth. They are only the third club to win football's highest glory more than five times.

They had come into the final beating Barcelona led by none other than Lionel Messi, who many say is the greatest footballer to ever play the game. Liverpool had gone into that match without their favoured strikers, Mohamed Salah and Roberto Firmino, and were therefore expected to, despite their ambitions, fail. But on the day they absolutely needed a miracle, Liverpool players morphed into Gods and made the impossible come true. Overcoming a three-goal deficit, they snuck in a winner when Barcelona had their backs turned, literally. Tottenham's run-up to the final had been equally admirable. They stuck their teeth into this campaign and left in their wake mighty titans that include EPL-winner Manchester City, Dortmund and a tenacious Ajax side which had recently routed from the tournament, Real Madrid, record winner of 13 Champions League trophies. And yet, despite the return of Harry Kane for the final game, the dark horses of the league could not find in them the creativity or the urgency to win.
Liverpool, on the other hand, looked eager to shake off the blues from having lost the Premier League to their new rivals, Manchester City. But after the miracle of Istanbul and the heroics at Anfield, what ensued in the final seemed slightly under par. It was a fortuitous penalty which Mohamed Salah converted in the very second minute that swung the match in their favour.
While the early goal provided Liverpool with a comfortable cushion, it also arguably took the fire out of the game, especially the first half. It was the occasional Robertson's cross or Mane's run that perked up the many thousands who had flocked here, until new-found wonder Divock Origi sealed home the winner in the final minutes.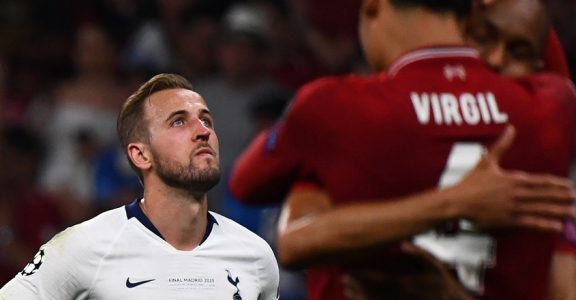 This result was expected, and very deserving. To leave Wanda Metropolitano Stadium without a trophy would have been a big injustice to how good Liverpool had been this entire season, both at home and in Europe. For Jurgen Klopp, the day had finally come to take home which that had evaded him twice before.
While it was a disappointing end to Tottenham's campaign, they will take away a lot of positives from it. The young Tottenham manager, Mauricio Pochettino, for one, has certainly earned his stripes. To have come this far, and without banking too heavily on the transfer market, is an incredible feat and is certain to give his team the impetus to break new ground in the coming season.
It was the second time that two Premier League teams made it to the finals. The last time two English teams met was in 2008 when Manchester United played Chelsea beating them in penalties after a 1-1 draw.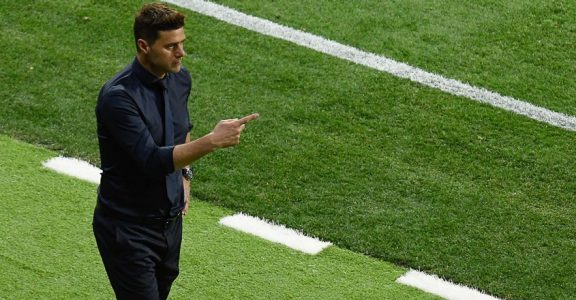 Europa League

This year, Europa League too had an all-English final.

On Thursday Chelsea locked horns with London rivals Arsenal at Baku Olympic Stadium, Azerbaijan, and secured their second Europa Cup silverware after beating them 4-1 in a contest that saw very contrasting halves. Eden Hazard scored twice in what was a perfect farewell gift to Chelsea, a club he had been a part of - and instrumental to - since 2012.
Eden Hazard now has set his eyes across the strait. Playing for the powers of Europe have for long been the benchmark of a player's success and like many before him, Hazard too is expected to complete his move to Real Madrid in the coming weeks.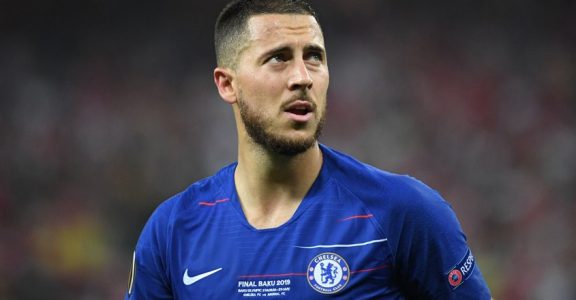 However, there are tectonic changes happening in the world of football. Europe may no longer be the fortress that it once was.
England to the fore

England has certainly come to the fore in Europe. The recent Europa League and Champion's League season is a testament to that. The finalists – Chelsea, Arsenal, Liverpool and Tottenham – are considered among the 'Big Six' clubs of the English Premier League.

The other two include current EPL winner Manchester City and their close rival Manchester United, a team which has the distinction of winning the most silverware of all the English clubs.
Their recent success in Europe signifies a tectonic shift in world football. To understand this better, one must disavow the idea that football matches are won entirely on the field. They are not. A part of it is also won in boardrooms before the very kick of the ball, before even the season starts. Here victory is denoted by the addition of more zeroes to the end of the number. Money draws talent.

Talent wins trophies.
Trophies bring more money.
It's this vicious cycle which has propelled even relatively lesser known teams into superstardom. One need only look at how Manchester City has evolved over the last decade to know this to be true. Until 2008, Manchester City was a mid-table team who's highest ambition then was to win the Manchester derby. In 2019, the club retained the Premier League and EFL Cup title and also won the FA cup – an unprecedented treble of English domestic titles.

The uncapped reservoirs of money that had been steamrolled into their account by the oil-rich Abu Dhabi United Group for Development and Investment (ADUG) has made this transformation possible. Similarly, the other 'Big Six' too have their gargantuan funds to storm their way to success.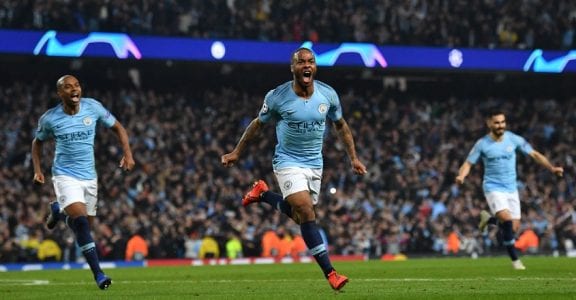 That's not all. There's still the advertising revenue, merchandise and tickets sales to consider, all of which makes EPL the richest football league in the world.
Overseas TV rights alone are well over 3 billion pounds. But unlike the other leagues, the founding contract of EPL requires that the revenue gained from all this be equally shared with the league's 20 teams (there had been talks to change this and let the 'Big Six' take a higher share though).
This funnels more money into even the low-table teams of EPL that a team finishing even 17th is arguably pocketing a lot more than what Paris-Saint German would manage even if they lift the Ligue 1 Cup.
EPL teams are therefore able to offer very handsome rewards. This attracts a lot of the world's best talents. But it's not money alone that draws them to England. There's also the long and cherished history of the Premier League, it's unrivalled legacy, the ceaseless devotion of its fans, and the superstardom and the entourage that a footballer may have here. All of this adds to the alluring factor.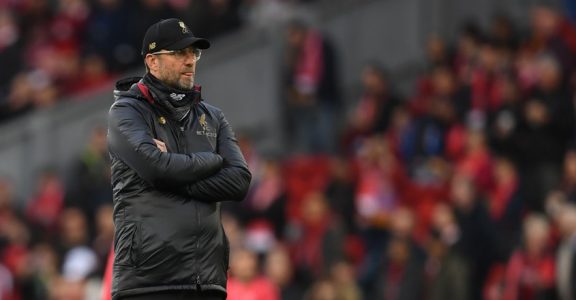 The Premier League has thus become the most elite footballing league in the world with a galaxy of stars. But it had come at a cost – the detriment of their national side.
The erosion of England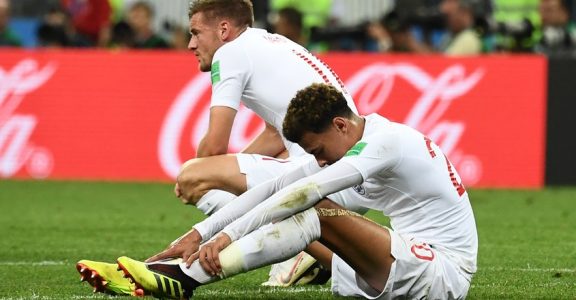 While an all-English affair, the Europa League final between London rivals Chelsea and Arsenal – two top tier teams of the prestigious English Premier League – was indeed, like its namesake, a European contest.

As both teams filled the ground donning their respective colours, 15 nations were represented. Among them, just one English player – Maitland-Niles of Arsenal.
Eight players on the field were from Spain and France alone, an indicator to where footballing-power concentrates in Europe. Brazil, Uruguay, Belgium and Croatia were also represented.
It underpins the allure of EPL but also points to why there had been an erosion of talent from the English national side. Its emerging stars are losing out space on league teams, where they would have gained the much-needed experience, to footballing giants from elsewhere.
Arsenal, under Arsene Wenger, has more often than not sought talent from across the strait to survive and succeed the EPL grind. It is Frenchman Thierry Henry who earmarks their greatest success – winning the Premier League title in the 2003-04 season, not to mention the many accomplishments won abroad that year. The tradition that Wenger built in his 22 years stay at Emirates Stadium continues still under new manager, Emery's leadership. It's no surprise then that Arsenal is the least 'English' team in the Premier League with 85 per cent of their squad being made of international players.
Teams now are less interested in building up a team, getting players on the anvil of their strategy and instilling in them the synergy and chemistry to succeed. Instead, they now stitch together a team of individual talents and hope that they work.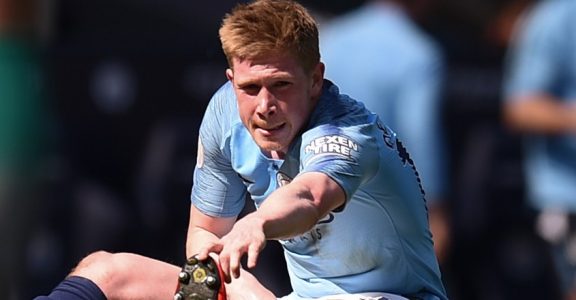 When Liverpool locked horns with Tottenham in the Champions League final, 12 nationalities were represented. Of them, English players numbered 10 counting the substitutes who played. Tottenham played five English players in their starting 11 and Liverpool, 2.
Eight players on the field were either Brazil or Belgium internationals. France and Spain were also represented on the field with 3.
The tale of how EPL became the breeding ground of many national teams other than England could be better explained through last year's World Cup.
Belgium, who finished third, had stitched together a team that comprised of thirteen players playing in the Premier League. They include City playmaker Kevin de Bruyne, United striker Romelu Lukaku and Chelsea's go-to man, Eden Hazard among others. England, on the other hand, dipped into Tottenham's eleven to build their team. In the end, five Spurs players made their way to Russia only to ultimately succumb to Belgium, settle for an admirable fourth place.
These players had, while playing for the respective teams, relied heavily on playmakers like Kevin de Bruyne or Eden Hazard, and in their glaring absence, found it difficult to plan aggressive moves. In the end, the best they could do was put up a brave fight.
Liverpool and Tottenham have one-third of their squad eligible to be picked for the English side.
What if the EPL team's success in Europe is marqueed by non-English players? Diversity is not a bad thing. The league is ultimately about football and football does not see colour or draw borders. Football is for all.
Football is for all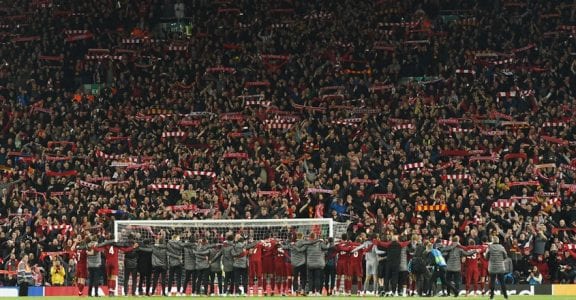 Yes, diversity in football is not a bad thing. What is bad however is when money is used to pave the road to success, and diversity is but an aftertaste of it.

Most European teams are now unable to compete with EPL teams anymore, save for perhaps Paris-Saint German which is now backed by another oil-rich enterprise, the Qatar Sports Investments.
While there had been calls to cull the amount of money that could be spent on a footballing campaign, it seemed to have fallen on deaf ears with the authorities too now wanting to make football more an entertainment business than a sporting competition.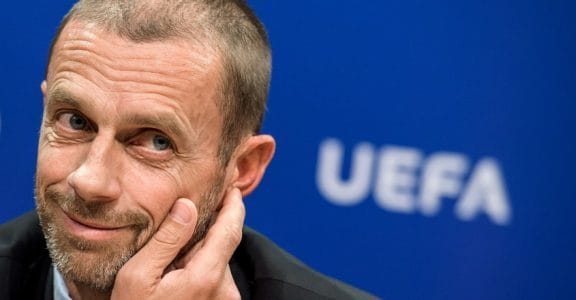 The introduction of NFL-style concerts at the start of the last Champion's League final is perhaps a prelude to it. Manchester City, one of the most successful teams in recent years, considers Netflix and Disney to be their closest rivals, not another football team. It's unprecedented and dangerous territory for football, where decisions could be steered by money.
Premier League, however ruthless or divine, heralds this change that is sweeping the footballing world. Which is why Tottenham's recent run is important. Liverpool may have won the Champion's League, but what Tottenham – the underdog in terms of both economic muscle and performance on the pitch – has shown us is that a more virtuous cycle could be developed, that money need not be the only key to sporting success, only an ingredient.