New Delhi: Saweety Boora, who clinched a gold medal in the 81kg category at the 2023 IBA Women's World Boxing Championships in New Delhi, was a state-level kabaddi player before she switched her loyalties on the advice of her father. Mahender Singh, a farmer in Haryana's Hissar district, reckoned that Saweety excelled in an individual sport rather than a team sport.
Saweety initially had to overcome a lot of obstacles and resistance from relatives. 

Eventually, fighting against all odds over the years, Saweety has emerged into one of the country's top women boxers. She was a silver medal winner at the 2014 World Championships.
On Saturday, she did one better and emerged world champion.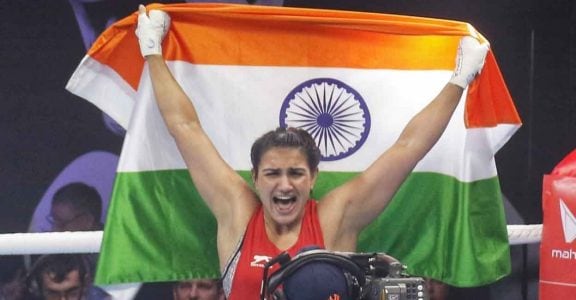 The 30-year-old had won a gold medal at the Asian Championships in Jordan and also defended her national title at the Bhopal National Championships.
Major achievements
2023: Gold at IBA World Championships, Delh
2022: Gold at Asian Championships, Jordan
2021: Bronze at Asian Championships, Dubai
2018: Gold at Umakhanov Memorial Tournament, Kaspiysk, Russia
2014: Silver at Women's World Championships, South Korea, Silver
2015: Silver at Asian Women's Boxing Championships, China
(With inputs from IANS)