New Delhi: Returning to work after giving birth to a child is a difficult task but an increasing number of Indian athletes are now smashing stereotypes by continuing to compete.

Perhaps the most well-known sporting moms in the country are legendary boxer Mary Kom and six-time Grand Slam winner Sania Mirza.
A glance at the Indian mothers who will be competing at the Hangzhou Asian Games beginning Saturday.
Dipika Pallikal Karthik (squash)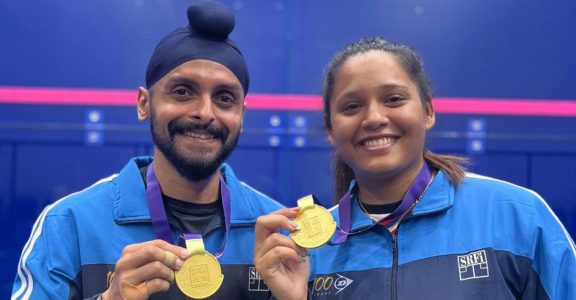 The poster girl of Indian squash, Dipika Pallikal has been a consistent performer for the country. She paired up with Joshna Chinappa to win India's first Commonwealth Games (CWG) gold medal in squash in the Glasgow edition of CWG in 2014.
Her other accomplishments include several medals in World Championships, Commonwealth Games and Asian Games, besides becoming the first Indian woman to be ranked in the top 10.
In October, 2021, she and her husband Indian cricketer Dinesh Karthik were blessed with twin boys -- Kabir and Zian. A few months later, Dipika was back in the squash court and went on to win the mixed doubles bronze medal at the Birmingham Commonwealth Games.
Dipika and Harinder Pal Singh Sandhu won the gold medal at the Asian Squash Mixed Doubles Championships in July.
Dipika will compete in the mixed doubles event and it is expected to be her swansong.
Koneru Humpy (chess)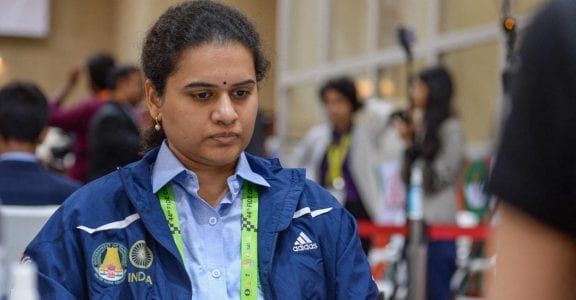 The Grandmaster is one of India's finest chess players. She became the youngest woman ever to achieve the Grandmaster title at the age of 15 years, one month, 27 days in 2002. This record was bvroken by China's Hou Yifan. Humpy also became the second female to exceed the 2,600 Elo rating mark.
She gave birth to her daughter Ahana in 2017 following which she took a maternity break.
Humpy returned two years later to become the women's World Rapid champion in 2019 and was the runner-up in the FIDE Women's Grand Prix 2019-21 edition.
The 36-year-old will be competing in the singles as well as team events in Hangzhou.
Harika Dronavalli (chess)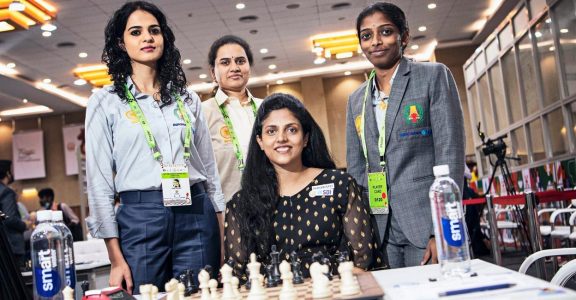 The Indian Grandmaster is a three-time World Championship medallist.
The 32-year-old  Harika played a high-pressure Chess Olympiad in her ninth month of pregnancy last year.
To prepare for the event, she joined her teammates online during the preparatory camps.
Alongside Humpy, R Vaishali, Tania Sachdev and Bhakti Kulkarni, Harika won the women's team bronze in Chess Olympiad -- the first-ever for India in the women's section.
She was blessed with a daughter-- Hanvika -- a few days later.
She will be looking to add another Asian Games medal to her kitty, having won the bronze in the individual section at the 2010 Guangzhou Games.
Manpreet Kaur (shot put)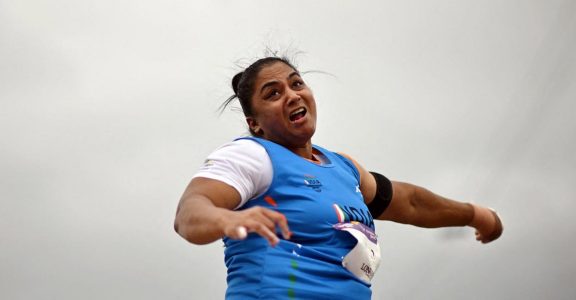 Manpreet Kaur will be in action in the women's shot put event. A national record holder, Kaur hails from Sahauli village in Patiala. She had represented India at the Delhi Commonwealth Games in 2010. She then took a break of three years following her marriage and the birth of her daughter -- Jasnoor.
She returned to the competitive arena in 2016 and became the only Indian woman to qualify for the Rio 2016 Olympics in her field.
Kaur was handed a four-year doping ban in July 2017. But she made strong comeback last year by hurling the iron ball to a distance of 18.06m to not only break her own national record but become the first Indian woman to cross 18m in shot put.