Recently a friend, who follows this column closely., asked me this question. "Why are leg-spinners doing so well in IPL? And why are the off-spinners not getting similar returns?"

I quickly checked the statistics to verify whether the facts contained therein were correct. The details I found were very interesting. I will summarise them as follows
Till the final of IPL 2-23, Mohamed Shami, a fast bowler, is the highest wicket-taker with 28 scalps to his credit, followed closely by Rashid Khan, a leg-spinner, with 27 victims. In the list of top 10 wicket-takers this year, there are four leg-spinners. They are, in addition to Rashid Khan, Piyush Chawla (22 wickets), Yuzvendra Chahal (21 wickets) and Varun Chakravarthy (20 wickets). They are followed by Ravi Bishnoi, who stands at 12th position, with 16 scalps. Ravichandran Ashwin, one of the most successful off-spin bowlers that India has produced, is at 14th position, having got 14 wickets. Sunil Narine, the off-spinner from the West Indies, was off colour during this edition of the IPL as can be seen from his tally of 11 victims. In fact, Narine, who was expected to spearhead the bowling attack of Kolkata Knight Riders, had to yield that place to the combination of Chakravarthy and rookie leg-spinner Suyash Sharma, who too performed creditably.
This prompted me to check the list of top wicket-takers during the two preceding years to see whether this dominance of leg-spinners in IPL 2023 is a "one off" phenomenon. I found that the winner of the Purple Cap for highest number of wickets in 2022 was Chahal. Further, there were two more leg-spinners – Wanindu Hasaranga and Rashid Khan - in the list of top 10 wicket-takers. Even in the 2021 edition of the IPL, which was held in India and the UAE, there were three leg-spinners amongthe top 10 wicket-takers. More importantly, there were no off-spinners in the list of top wicket-takers in any of these years.
Thus, it is evident that leg-spin bowlers have found the IPL to be a happy hunting ground. But it also emerges that this phenomenon is not limited to the IPL. A look at the statistics for T20 International (T20I) matches shows that as many as seven leg-spinners figure among the top 15 wicket-takers, while there is only one off-spin bowler in this select list. Since T20Is are a fairly recent phenomenon, it is fairly accurate to say that leg spin is showing an ascendancy during recent years, leaving its cousin off-spin way behind. That this is a comparatively new development is buttressed by the fact that when it comes to the One-Day Internationals (ODIs), Mutttiah Muralitharan (Murali), an off-spinner, is the highest wickets-taker with 534 victims. Here, too there are 3 leg spinners- Shahid Afraid (395), Anil Kumble (337) and Shane Warne (293) - among the top 15, while Saqlain Mushtaq, an offie, figures at the 16th position with 288 scalps.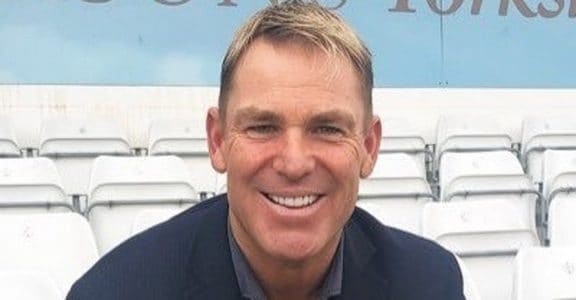 What is the reason for this sudden increase in the wicket-taking abilities of leg-spinners in white-ball cricket? It is true that Warne led a resurrection of the dying art of leg spin by instilling joy and romance in it. This created an increased awareness among the up and coming cricketers about this form of bowling and more numbers started bowling it. Though Murali bagged more wickets than Warne in both the long as well as shorter duration versions of the game, there was always an air of freakishness in the former, leading others to believe that it would not be possible to match his skillsets. Warne, on the other hand, made leg spin bowling look incredibly easy and showcased it as a beautiful art form, which everyone could appreciate and try to emulate. Hence, it is not surprising that the new flock of leg-spinners who bowl in international cricket and leagues like the IPL have modeled themselves more on Warne and less on Kumble, though the latter also bowled leg spin and has more wickets to boast of in ODIs.
The advantage of leg-spinners is the wide variety of deliveries at their disposal. In addition to the classical leg break which turns from leg stump to off, all good leg-spinners possess in their repertoire a stock of googlies, flippers and top spinners. These can be bowled at varying speeds and the degree of turn can also be changed depending upon the batsman and the surface on which the game is played. Further, the batsmen usually find it more difficult to play the ball leaving them rather than those coming into them. Since most of the top batsmen are right-handers, this fact also adds to the advantage of leg-spinners.
When limited overs cricket commenced in the 1970s, the tendency was to keep the leg-spinners out of this version as it was feared that they would leak runs. Imran Khan and Sunil Gavaskar are two captains who played a role in changing this perception by effectively employing Abdul Qadir and Laxman Sivaramakrishnan respectively in the ODIs in the early 1980s. Though Sivaramakrishnan faded away after a successful start, the impact made by these two bowlers helped to remove the apprehension in the minds of skippers regarding using leg-spinners in limited overs cricket. Then Warne arrived during the 1990s and showed that leg-spinners could be match-winners in any form of the game.
This edition of the IPL also showed that leg-spinners have started dominating the game to such an extent that captains are not loath to handing over the ball to them even during Powerplay, when the cherry is still new and there exists restrictions on placement of fielders. Most of the skippers went to the extent of employing double spin attack with two leg-spinners bowling in tandem, from both ends. Even bowlers like Piyush Chawla, considered to be well past their prime, suddenly found themselves in the limelight, not only picking up wickets but also playing a role in restricting batsmen. There were also instances where captains threw the ball to leg-spinners to bowl at the death and the bowlers did their skipper proud by winning these games. Thus, this IPL has seen the leggies expand the scope and range of their utility considerably, even usurping some of the roles reserved for fast bowlers.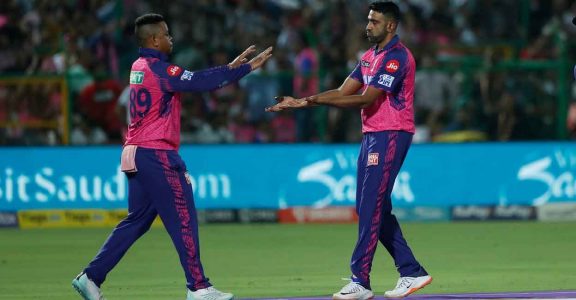 Now, one comes to the question as why off-spinners are not able to enjoy a similar upsurge in fortunes in white-ball cricket. The obvious answer is the lack of variations that plagues most exponents of this bowling form. As stated earlier, most batsmen find it easier to play the ball coming into them and this places them a comparative disadvantage with the right-handers. But the more relevant fact is that the offies have tended to bowl a more negative line in white-ball cricket, focusing on restricting the flow of runs, rather than on taking wickets. Even Harbhajan Singh, who possessed a wonderful loop during his early years, lost this ability once he started pushing the ball through quickly. Bowlers like Narine have been bred on the culture of economy rates and their first instinct is to deny the batsmen any opportunity to score runs. Picking up wickets comes as an added bonus and is invariably caused by a mistake on the part of the batsmen.
It would not be out of place to suggest that off spin needs an exponent like Erappalli Prasanna to bring it back to its halcyon days. Prasanna was the master of the flight and the loop and could control the amount of spin imparted to the delivery with stunning accuracy. Though he believed in "buying wickets" when necessary, he was seldom expensive as batsmen tended to think twice before chancing their arms against him. There were occasions when he bowled tightly, sealing the flow of runs from his end, but he achieved this without breaking his rhythm or resorting to pushing the ball quickly. He could keep even batsmen of the caliber of Viv Richards and Clive Lloyd quiet by making subtle changes to the line, length, flight, loop and spin. Unfortunately, this art has all but disappeared and off- spinners of the present are extremely reluctant to flight the ball unless they are bowling on turning tracks.
It is sad to see off-spinners getting pushed to the periphery of action in white-ball cricket. One hopes that a resurgence of this form of bowling also takes place, on the same lines as happened for leg spin. The sooner this happens, the better for the game of cricket.
(The author is a former international cricket umpire and a senior bureaucrat)