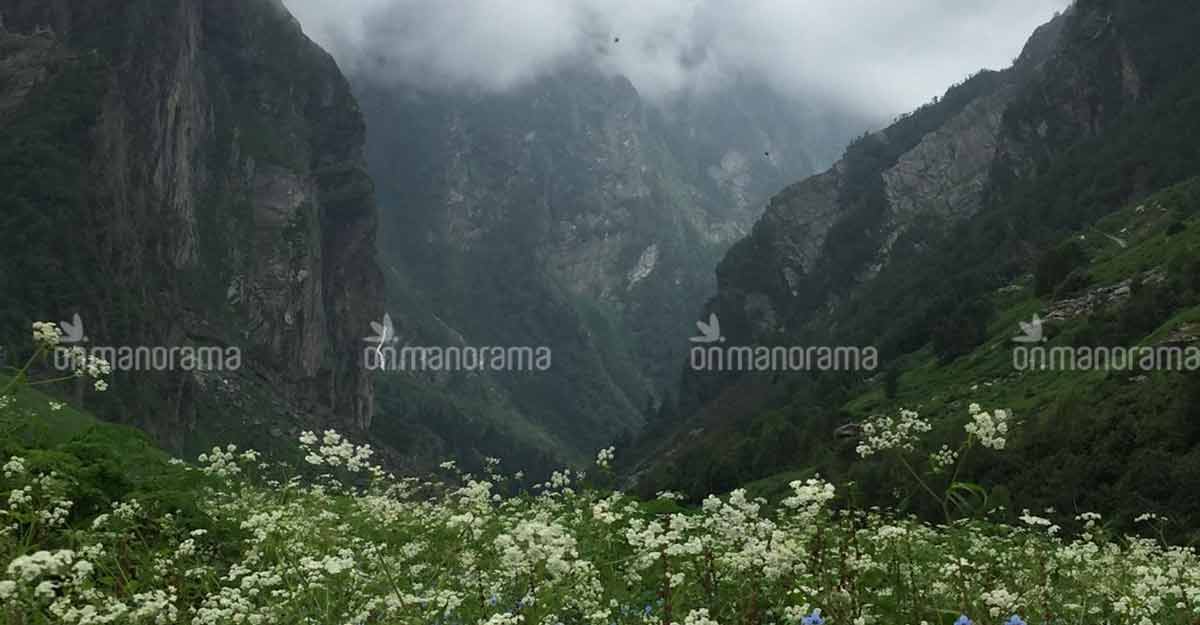 Valley of Flowers, a national park situated in the northern state of Uttarakhand, was declared a UNESCO world heritage site in 2005. The park is generally open on June 1st till end of September, every year and is the best time to see the valley in full bloom. The rest of the time, it's a snow laid meadows and closed for the year. It is known for its natural flower bed that blossoms in monsoon and is located 11800ft above sea level. The valley was unknown to humans for a long time till Frank Smith - a mountaineer, explorer, and botanist - chanced upon it in the monsoon of 1931.
A paradise for nature lovers, the trek to Valley of Flowers is an experience of a lifetime to get that adrenaline pumping. Here is an itinerary for a 7-day trip (3 days of travel and 4 days of trek).
How to reach the base camp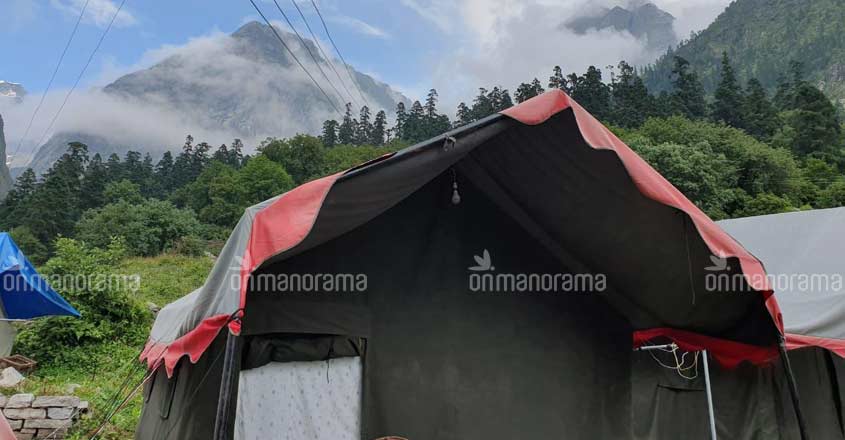 Gangharia town acts as the base camp for both the treks (Valley of Flowers and Hemkund). This is located at 10,000ft above sea level.
From Dehradun airport, drive 170 kms to Rudraprayag via Rishikesh. The next day, drive another 150 kms to reach Govindghat. Govindghat is the last motorable point for the base camp. The 14km-trek to the base camp starts from Govindghat.
One has to be careful on the roads as landslides are quite common. But most of the smaller slides are cleared away very fast. One can also have a sight of panch prayag (a set of five river confluences) on the way. Rudraprayag is the confluence of Mandakini and Alaknanda rivers.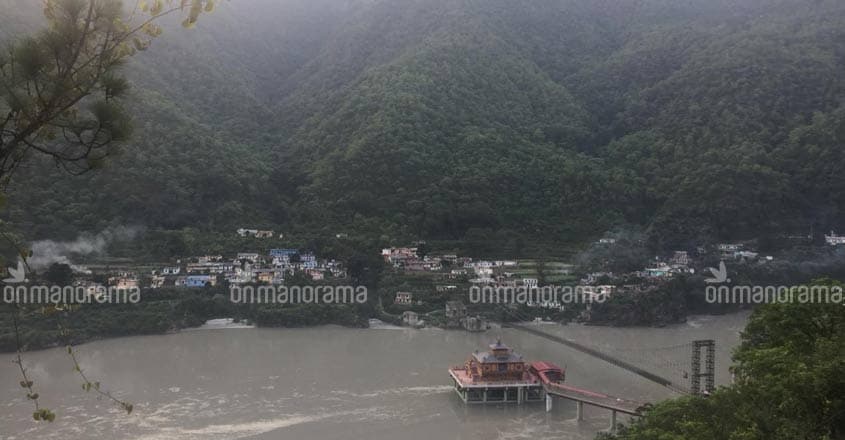 Once you reach Govindghat, one place worth exploring is Badrinath, which is just 32km away. The drive to Badrinath is breathtaking with its serene beauty of the mountains on both sides. Further ahead to Badrinath is Mana, which is India's last village. This village has all the army camps cascaded on the foothills of the mountains.
A 4-day trek, begins here.
From Govindghat, before you head to the base camp, one has to show up at the biometrics desk and get the pass first.
Then take a jeep to Pulna, 3kms from Govindghat. From here begins the 10km trek. The rest of the journey till Ghangaria is pretty straightforward with snowy mountains in the backdrop and beautiful streams passing by.
We can either trek all the way or use a pony to reach base camp. Helicopters make it the fastest 3 min ride. Even porters are available to carry our stuff.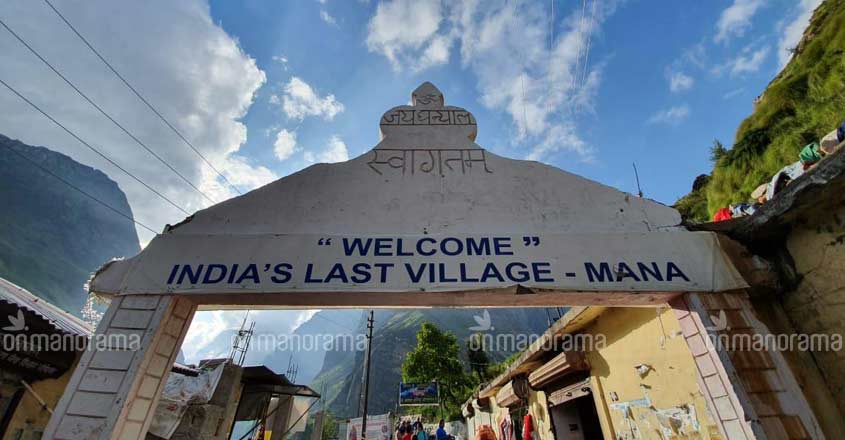 This trek has enough shacks on the way that provides the necessary snacks.
Even toilets are available.
Hotels, camps and Gurdwara is also there in Gangharia town for reasonable rates.
Luxury camps with electricity and attached toilets are also available.
Valley of flowers (VOF) trek.
This is approximately 4km trek from base camp. You may take nearly 4-5 hrs one way to reach the VOF. Then you may walk another 1.5 km to the river belt. You may start around 7am and return trek may start by 1:30pm to reach the bottom by 5pm. One can spot plants and flowers of various species right from the VOF checkpost office. Midway is the bridge with streams of Lakshman ganga gushing through.
Now the steep climb through rocks starts. It will go another 2km. Spots of snow can be traced on this route.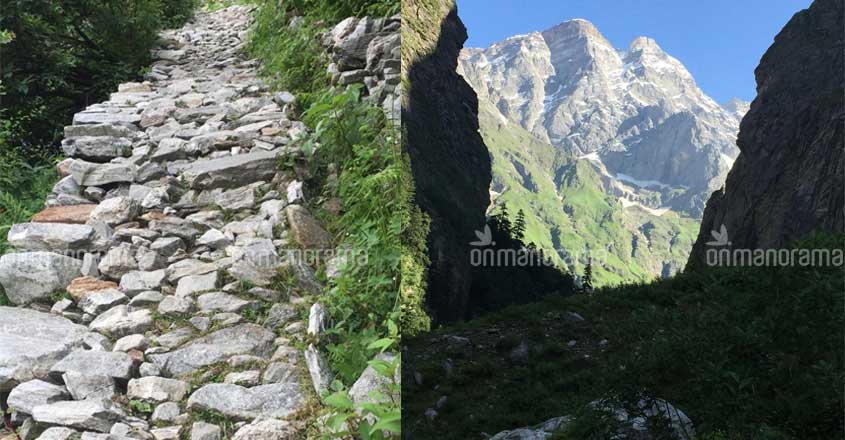 Once you reach the valley, flowers beds can be seen. Meadows are surrounded by mountains on all sides.
Boulders are all over which let people rest and enjoy the picnics.
No mules, no shacks, and no toilets in this route; however porters help to carry your stuff. Remember to carry the necessary snacks/energy bars. Natural springs of water are seen all the way which serves to quench your thirst.
The way back
The only way back is trek back the 10kms to Pulna and get the jeep to Govindghat.
Then take the ride back to Rudraprayag. Get a day of rest and the next day drive down to Rishikesh.
This is the best option for travellers flying back from Dehradun since Rishiskesh is just half an hour away from Jolly Grant airport.
At Rishkesh, you could watch Ganga Aarti, illuminated Ram Jhula bridge and do some shopping. The very popular Ganga Aarti is performed every evening at the Parmarth Niketan Ashram on the banks of the Ganga River. A must visit place to experience the tranquillity of Rishikesh. Ram Jhula, another famous landmark is a suspended bridge that connects the banks of the Ganga at two different places.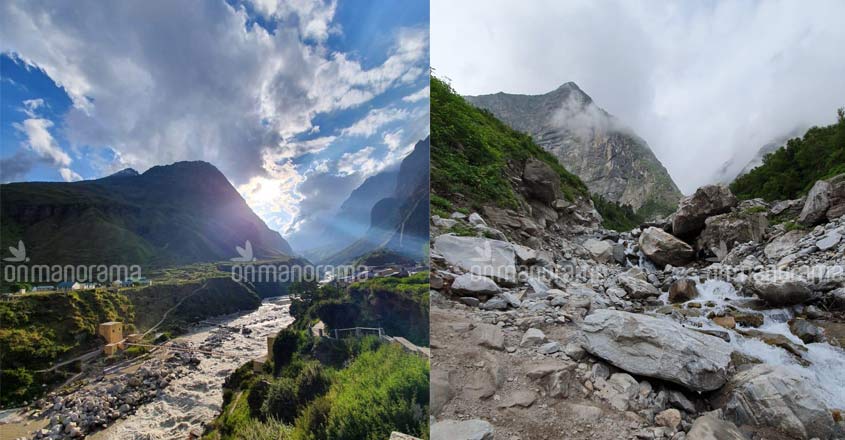 What to carry
1. Rain jackets (you can buy ponchos made out of plastic sheet at Govindghat)
2. Trekking shoes (water resistant)
3. Sun glasses
4. Gloves
5. Torch or head lamp
6. Power bank
7. Trekking pole (You could buy wooden sticks from Govindghat)
8. Slippers
9. Sun and woollen cap
10. Mini medical kit
11. Pair of woollen socks
Do not overpack as your luggage will be carried by ponies/mules. Only carry what's necessary
Remember to take bags that doesn't have wheels.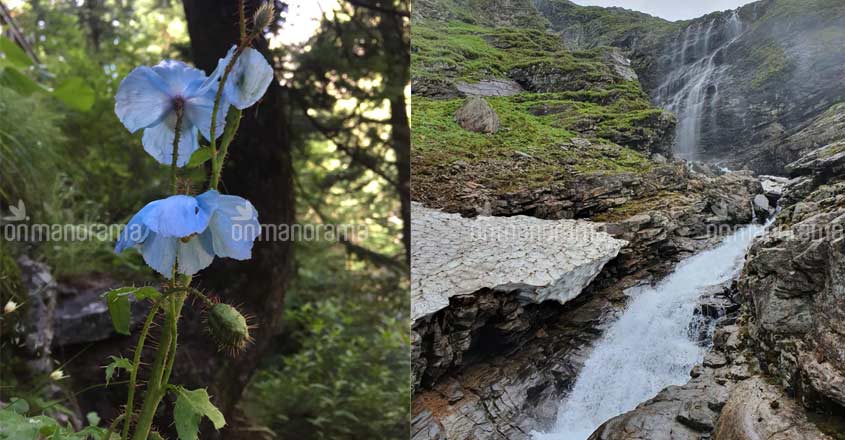 Where else can you visit
Hemkund Sahib is the closest location near to VOF. This is located at an altitude of 15000ft above sea level. Its entry is also from the same base camp.
Hemkund Sahib trek
Hemkund in the Sanskrit language means a Lake or a bowl of snow, a name attributed to the glacial lake. Hemkund Sahib Yatra is a sacred pilgrimage experience for the Sikhs. Hemkund Gurudwara or Sri Hemkunt Sahib is dedicated to its 10th leader, Guru Gobind Singh and is the highest Gurudwara in the world at over 15,000 ft or 4640 meters. The pilgrims take a bath by immersing in the ice cold glacier lake (at -10 degree C temperature!) before attending the prayers in the Gurudwara.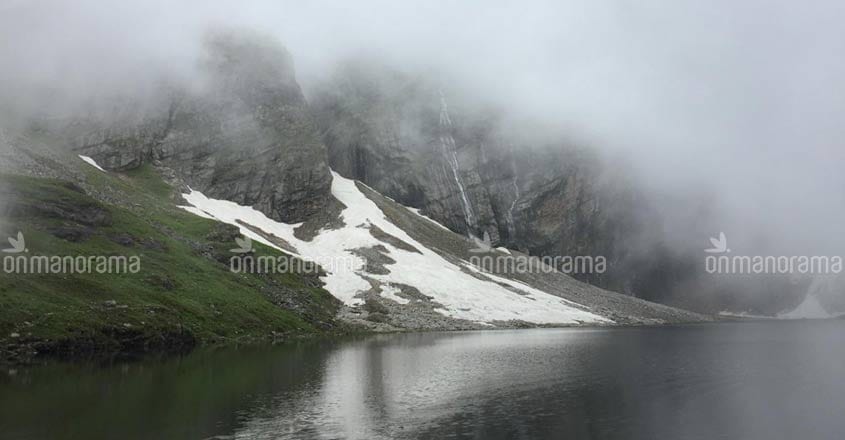 This is a 6km trek one way. Mules and porters are available in this part of trek.
It has a lunger which provides lunch if we reach before 12:30pm. Descend before 2pm to reach the base camp before dusk. Its will be so dark and descend through the rocks won't be easy. Drink plenty of fluids. Glucose comes very handy as energy booster.