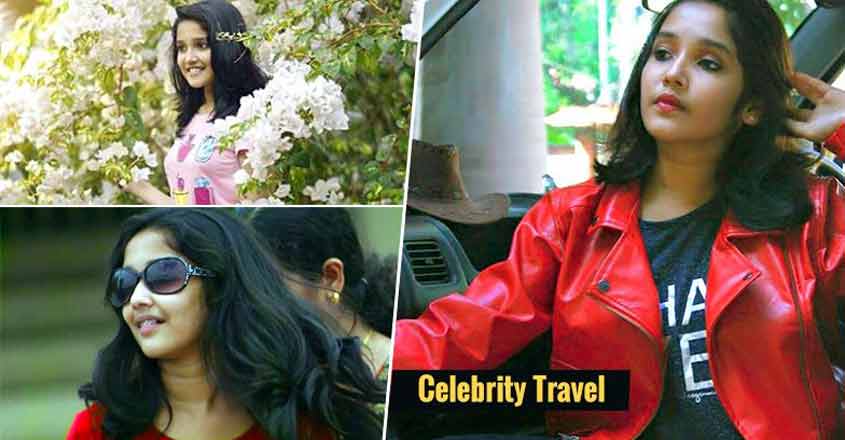 Young Anikha became the darling of moviegoers as a child artist with films like Sathyan Anthikkad's 'Katha Thudarunnu,' in which she debuted. In a short period, Anikha displayed her acting talents in several notable films in Tamil as well as Malayalam.
Among Anikha's favourite pastimes is travelling and she shares interesting incidents from her trips with Onmanorama.
A student of Class 9, Anikha eagerly looks forward to excursions from school. "Trips with classmates and friends give me a special feeling. The latest trip from school was to Thiruvananthapuram. Our state capital is rich in all kinds of attractions," she says.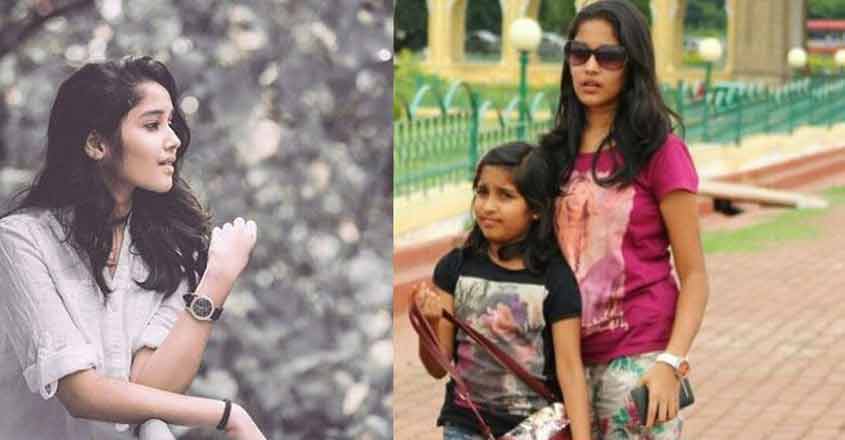 "Padmanabha Swamy Temple, Kuthira Malika, Sanghumugham beach, Veli Tourist Village, Kovalam, Museum, zoo and Magic Planet were interesting. But it was the visit to Sanghumugham beach that was most thrilling," according to the young lass. She loved frolicking in the waves and spent a lot of time there.
"When visiting a beach with family, I am not allowed to venture into the waters. My mother especially objects to my stepping into the water. I know that she is concerned over my safety, but the trips with friends are special," she elaborates.
Travels for film shoots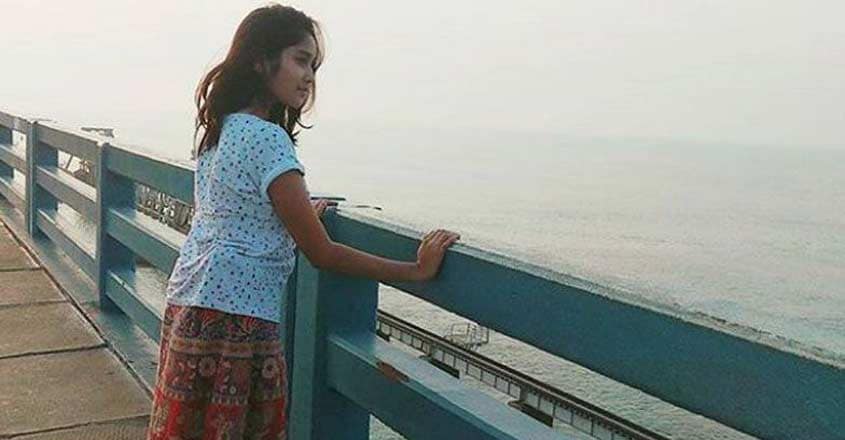 Most of Anikha's trips have been as part of film shooting. "I am lucky to travel to several interesting places in various parts of India. The other states present a diverse culture. Ever since learning about India's history, languages, places of importance, food and traditions in school, I wanted to learn more about these topics," she says.
Among the places Anikha has visited as part of shooting are Rajasthan, West Bengal, Punjab, Sikkim and Delhi. "The culture of those places attracted me," adds the actress.
In Rajasthan, Anikha found Jodhpur and Jaipur most interesting. "Rajasthan is a colourful paradise where there is a desert as well as dense forests," she explains.
In Jodhpur, called the 'Blue City,' even the forts, temples and houses are painted in blue colour. "This colour would captivate any traveller during the first visit itself," informs Anikha.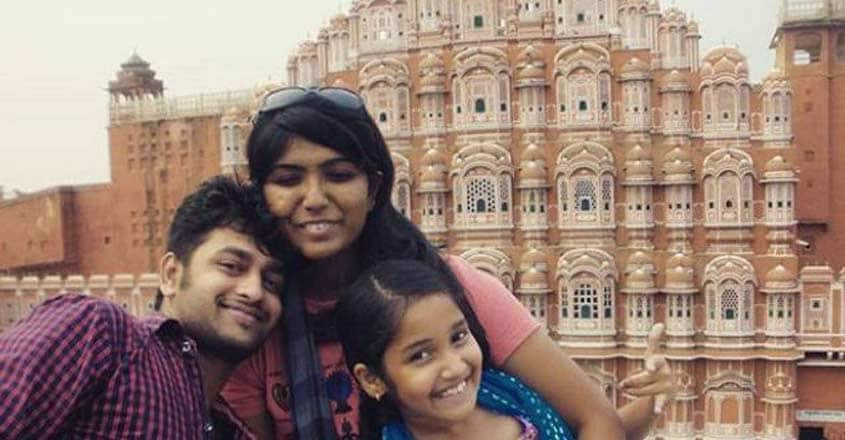 She has vivid memories of the trip to Gangtok, the capital of Sikkim also. "The journey as well as the stay in Gangtok was splendid. Houses with pagoda-shaped roofs, the scenery of the hill station and the natural beauty of the place offer fantastic sights," says Anikha.
Trips with family
As her parents and other close relatives are busy most of the time, family trips have been few and far between for the young actress. "Munnar is the destination where more than one trip took place with family. I simply adore that place. The cold and mist can be experienced at the same place," says Anikha.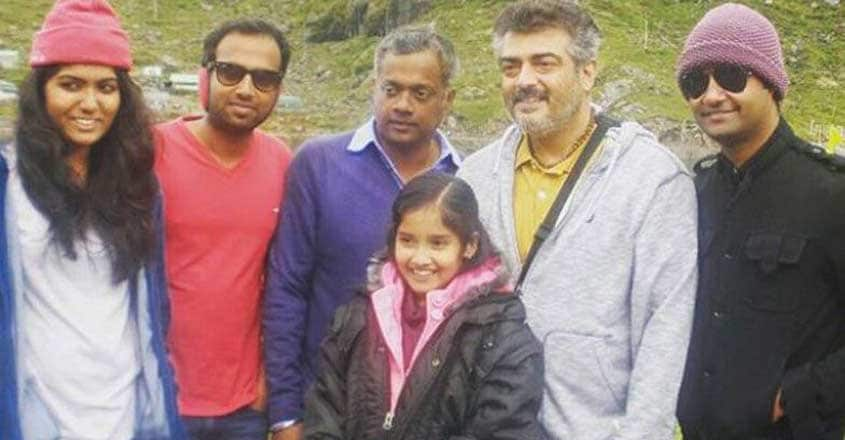 "We stay at least two to three days at a resort during every trip to Munnar. One never gets weary of the sights in the destination. Rolling hillocks that extend in every direction remind you of a landscape painting on canvas; the mist-covered paths and the pleasant weather all make the place unique," Anikha describes Munnar's attractions.
"The natural beauty of the hill station is indescribable, especially the small water falls among the rocks," continues the actress.
Malappuram's Ooty
Anikha belongs to Malappuram district in Kerala and goes for an outing with family to nearby places during every weekend. "Many people feel that Malappuram lacks attractions. However, there are in fact numerous tourist spots in my district. Among them, my favourite is Arimbra hill, locally referred to as 'Mini Ooty.' It is situated at an altitude of about 1,050 feet above sea level. Along with people belonging to Malappuram, the hill station witnesses a steady stream of visitors from other places too," she informs.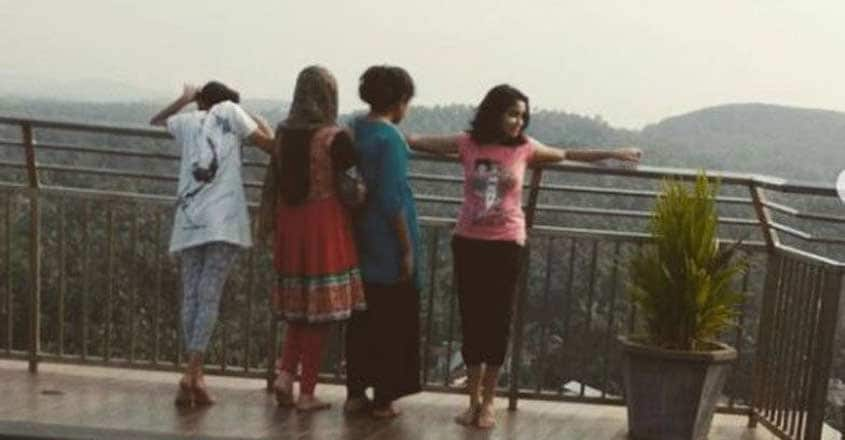 "Stunning natural scenery is the main draw of Arimbra. A mist surrounds the place most of the time. I became more familiar with the place during a film shooting. It is an area that will inspire you to make repeat visits," elaborates Anikha.
The highlight of a visit to Arimbra is the sight from the view point on the hill, adds the youngster.
Her dream
Even though Anikha is still a school student, she has been fortunate to travel to most of the major destinations in the country. "I thank cinema for this. But I wish to travel to more interesting spots, including Maldives, Mauritius, New York, London and Paris. I have enjoyed watching videos and photos of these places and plan to travel there one day. It is in fact my dream that I have to realize in future. There is plenty of travelling left and I certainly will make my dream come," stresses the young actress.