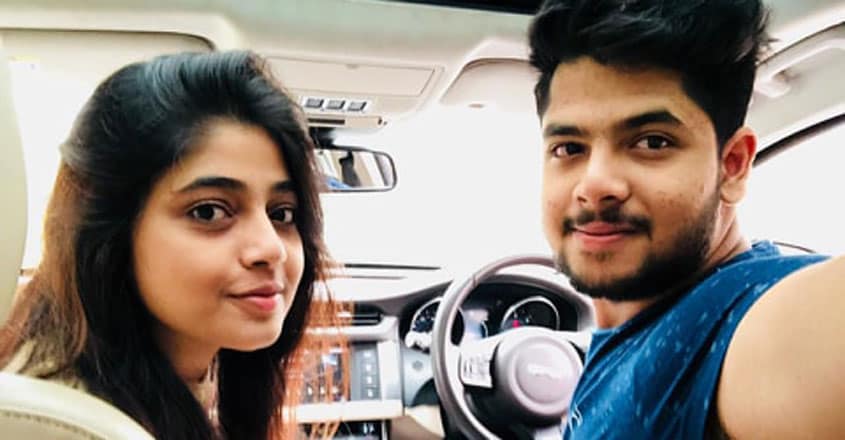 Meenakshi and Kannan are two major characters in popular comedy programme 'Thatteem Mutteem' on Mazhavil Manorama channel. Both of them play siblings on the programme that is entertaining as well as informative. Incidentally, Meenakshi and Kannan are not only siblings in the TV programme but they share the same relationship in real life too.

Both of them love travelling and have visited several places along with family as well as with friends. Bhagyalakshmi aka Meenakshi and Siddharth (Kannan) reveal to Onmanorama their interesting travel experiences.
London plan
Bhagyalakshmi is now training for IELTS after completing her nursing course. She dreams of heading to London. "It is my dream destination. I have read a lot about the city and seen amazing photographs of the place. Now I am eagerly looking forward to travelling to London. It is the ideal destination for work, permanent stay, and sight-seeing," says the actress.
Most of her trips so far have been with parents and that is what she prefers too. "We have visited all parts of Kerala and my favourite spots are the hill stations," says the celebrity.
"However, it is Siddharth who has visited more places than me. He loves driving and is at the wheel during many of our trips," adds Bhagyalakshmi.
Among Siddharth's memorable trips was one with friends to Goa by car. They started from Kottayam and took the Mangaluru route. "A drive along that road which has the sea on one side is fantastic. You can stop the car and spend some time on the beaches before resuming the journey," he says.
The family set out on regular travels till Bhagyalakshmi reached class 10. "But then our father said that we should give more importance to studies and we travelled less frequently since," says Siddharth.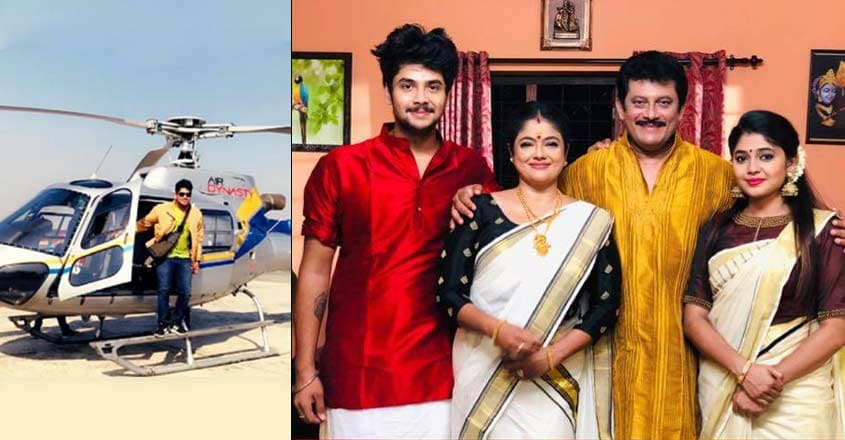 His journeys now are mostly with friends. Often they go on short trips. "Even if it is from Kottayam to Ernakulam, we have a thoroughly enjoyable time," informs Siddharth.
Meanwhile, Bhagyalakshmi recalls a Goan trip with family. "We went there during an Onam vacation. Along with frolicking on the beach and enjoying the sights of the sea, we also relished traditional Goan food," she says. The stay in Goa was also interesting, she adds.
Another absorbing trip was to Bandipur. A frightening incident took place during the return journey – an elephant strayed on to the road ahead of them. Bhagyalakshmi and family stopped their vehicle and waited till the tusker moved away from the road. But they heaved a sigh of relief only after travelling a considerable distance from there.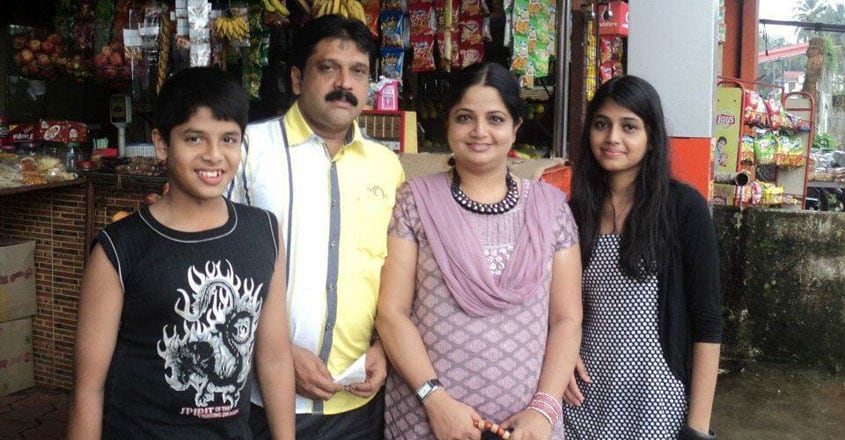 "Another memorable trip was to Wayanad along with my friends during college days. The scenery at Wayanad is indescribable," comments Bhagyalakshmi.
"Trips with family and journeys with friends offer different experiences. But I enjoy both," comments the actress.
A helicopter trip to the Himalayas
Siddharth has once travelled abroad – to Nepal. However, as it was an official trip, he could not engage in much sight-seeing. Still, the experience was thrilling. The highlight of the Nepal visit was a ride in a helicopter covering some areas of the Himalayan mountain ranges. "I will never forget that sight," says Siddharth.
As the siblings' mother belongs to Thiruvananthapuram, the family used to travel regularly to Kanyakumari and the Vivekananda Rock there. "The view of the sunset at Kanyakumari is heavenly. We booked a room there to enjoy the sunrise as well as sunset," recalls Bhagyalakshmi.
Another frequent destination has been Vagamon. "It is where we go for a quickly-planned trip. Blessed with amazing natural scenery, we are familiar with all areas of Vagamon and enjoy the sights at Parunthumpara and pine forests also," says the star.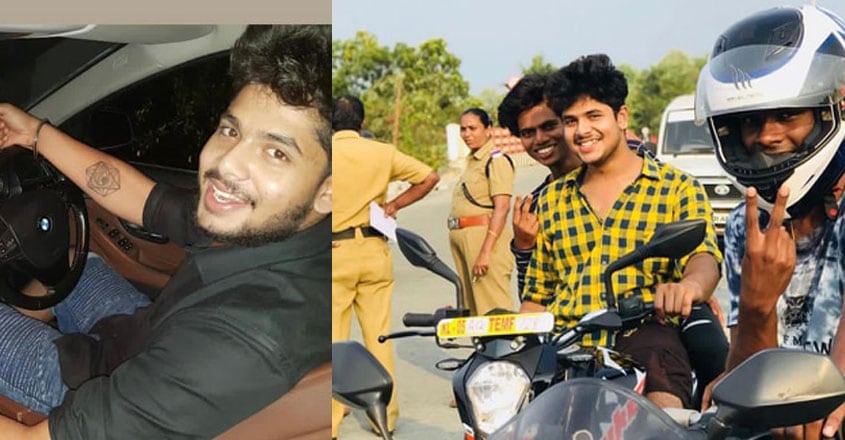 For Siddharth, the trips are a rejuvenating experience. At least 15 days of the month are set apart for the shooting and the journeys offer an excellent opportunity for relaxation, he says.
"I prefer road trips. Whenever there is a break from work, I set out on a journey," he adds.
Siddharth has a dream destination at present. He explains, "Now I feel like travelling to Pattaya. Maybe the urge may vanish after some time, but it is very strong now. I love travelling with friends, sharing stories and singing songs. It is a great celebration."
Incidentally, Siddhartha never prefers a solo trip. "It is a very boring affair. I have never even considered going on such journeys all alone," he states.
In June, Siddharth will resume his studies. However, he is firm about finding time between academics to embark on journeys. Bhagyalakshi supports his views whole-heartedly.