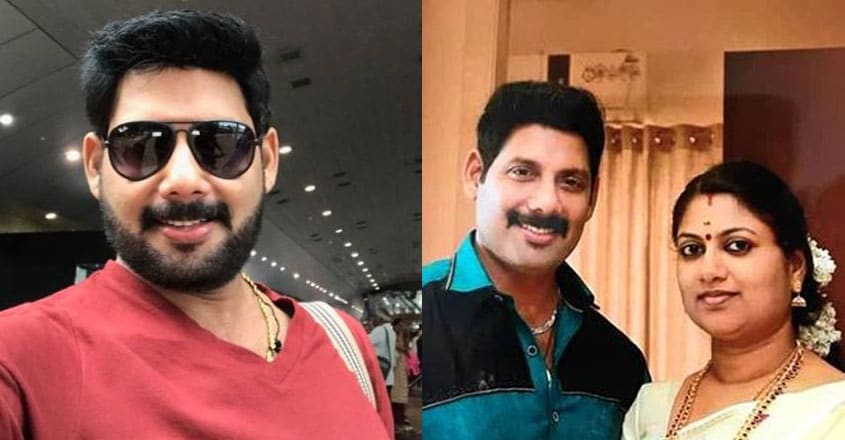 Actor Aneesh Ravi has earned many fans with his excellent performances in television serials like 'Aliyan vs Aliyan.' Aneesh's comic style of dialogue delivery is what endears him to the Malayalam TV audience. Aneesh is also known modify his acting to suit each role.

In fact, Aneesh learns more about the character he would be enacting and does the homework for the shooting while travelling. It is his habit to set out on a trip with friends in the TV industry before the shoot of each serial begins.
Apart from acting, Aneesh finds thrill in going on journeys. The actor shares with Onmanorama his travel experiences.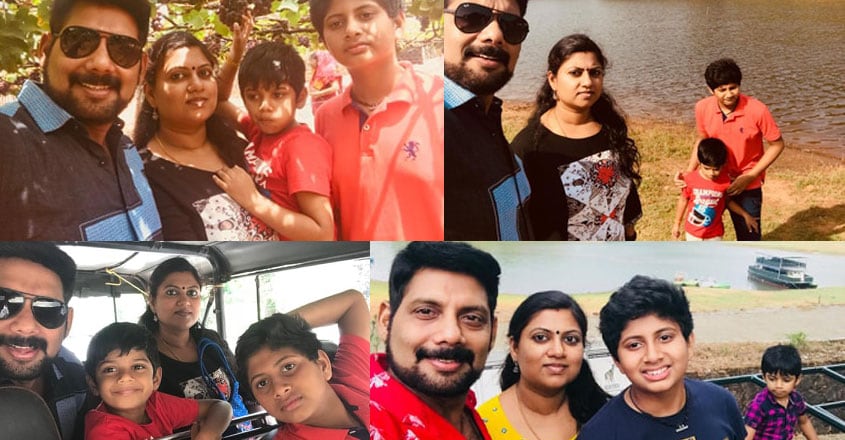 "Nothing can replace the joy and energy that one derives from travelling. Even while I have a busy shooting schedule, I make it a point to find time for trips with family and friends. After all, there needs to be some spice to life," he says.
Aneesh says that the biggest fortune in his life has been the travels he engages in. "I set out on four different kinds of trips. The first is with my parents. The second is with my wife and kids. The next is with my brothers and sister. And finally, those with friends. Each trip offers a different experience, but I am happy during each occasion," he explains.
Aneesh used to travel with his parents every year. Recently, his mother developed some health problems and so these trips are now put on hold. "I become a child again with my parents. We remember old incidents and I rest with my head on my mother's lap. I have visited Golden temple in Bengaluru and Marina beach in Chennai with my mother and father. I have seen them watching these sights with much wonder. This gives me great satisfaction. I hope to take them to more places," says the actor.
Trips with family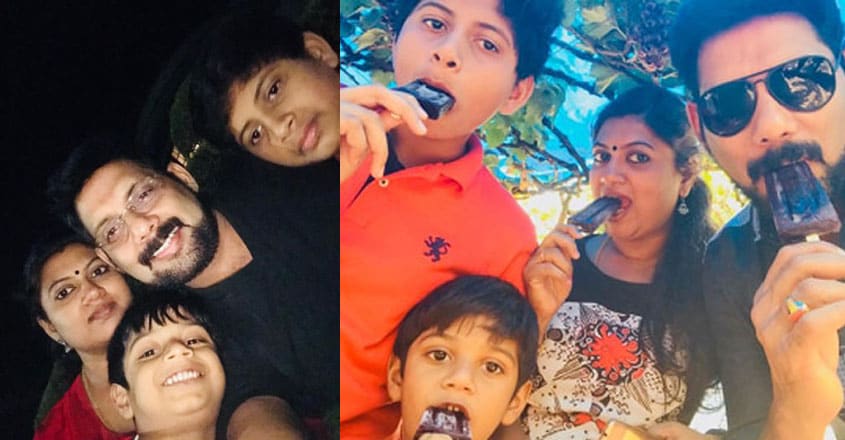 It is during school vacations that these trips take place. "I visited Singapore along with family and it was a fantastic trip. Singapore is one of the cleanest countries in the world and promotes tourism on a big scale. The attractions there include beaches, shopping malls, pubs, garden bay, Universal Studio, Sentosa, Merlion Park, night safari and others. We had a great time there," says Aneesh.
Another place the actor often visits with family is Wayanad. "We have our own property there and regularly undertake trips. Wayanad is a picturesque place with mist and hills. It has been an attraction for adventurous travellers for years. One never gets tired of enjoying the sights of the place. I have been there as part of shooting also several times. My favourite place in Wayanad is the Tholpetty wildlife sanctuary. A trip through the sanctuary offers close sightings of wild elephants and tigers. Visitors can take a jeep to the interiors of the forest. However, one has to stay alert; still we enjoyed the trip," reveals Aneesh.
Sibling tours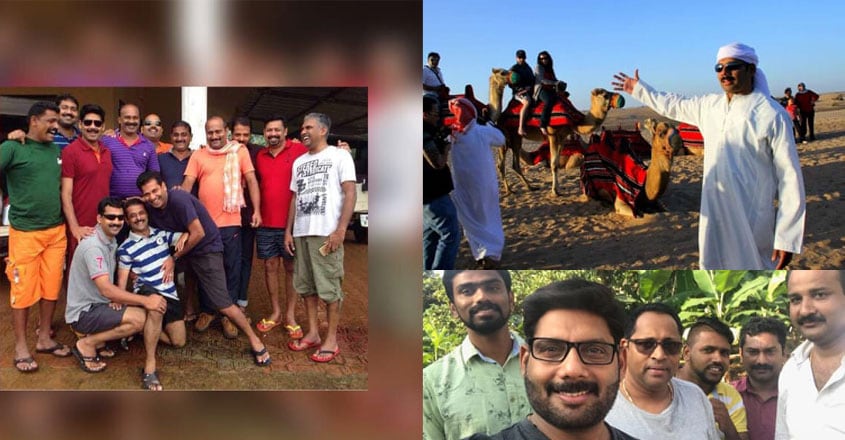 Aneesh has two brothers and a sister. He is the youngest. When his elder brother who is employed in Qatar comes to Kerala during holidays all the four siblings set out on journeys. "Our favourite destination is Kuttalam. We have also traveled to Mysuru and Wayanad. During the trips we exchange old stories and immerse ourselves in nostalgia. This trip is a regular affair," informs Aneesh.
Thrills galore
Aneesh says he feels much younger while travelling with friends. "I have several friends who share my passion for trips. Our destinations include Goa, Maharashtra and Bengaluru. We also have a team named 'Kudal guys.' One of our friends has a property at Kudal in Maharashtra. During our journeys to that place we all stay together. But I find more thrill during the travel to Kudal. We exchange jokes and sing songs," says Aneesh.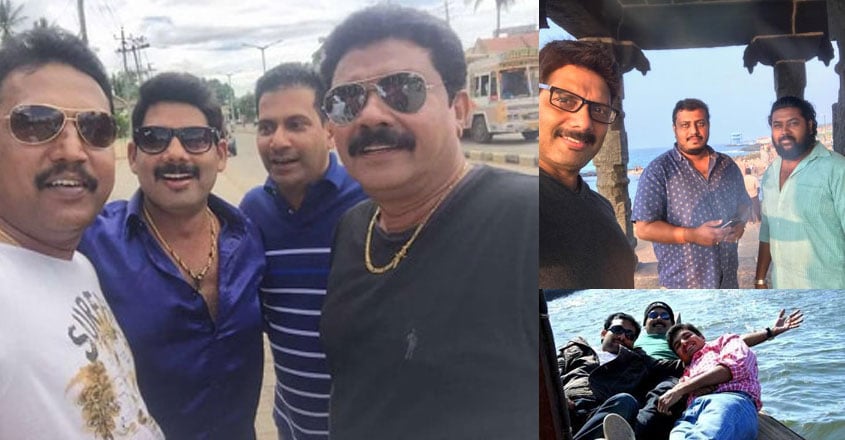 Another memorable trip was with a friend named Shamnad to Vagamon. "His family and mine also accompanied us," adds Aneesh. When he finds free time Aneesh takes his family to Munnar and stays at a resort for a few days. "It is a trip to experience the mist and cold," elaborates the actor.
Shooting journeys
As part of the shooting for serials like 'Karyam Nisaram' and 'Aliyan vs Aliyan,' Aneesh has travelled to several places. "Before the work on 'Karyam Nisaram' started I went to Mookambika with Unni Cheriyan. In fact, I visit the place often. Kudajadri, Sarvajna Peedom and Chitramoola are familiar to me. It was during this trip that we discussed the characteristics of the role I was to enact," explains Aneesh.
For the 'Aliyan vs Aliyan' serial, Aneesh travelled to Ponmudi with the team in his Jeep Compass. "Even though I had visited Ponmudi several times earlier, I realized that there were many more attractions at the place during this trip," says the celebrity.
"I love hill stations and Ponmudi is barely 60 km from Thiruvananthapuram. The weather there is pleasant round the year and another highlight of the trip is the presence of 22 hairpin bends along the route," informs Aneesh.
Big notice boards are displayed all along the way by Ponmudi Ecotourism council and Forest department enlightening visitors about the dos and don'ts while travelling on the forest path. Aneesh thoroughly enjoyed the trip with the serial team.
There are several more destinations in Aneesh's bucket list and he hopes to make trips there with family and friends. At present, Aneesh and his family are enjoying the natural scenery of Thekkady with boating and other attractions.