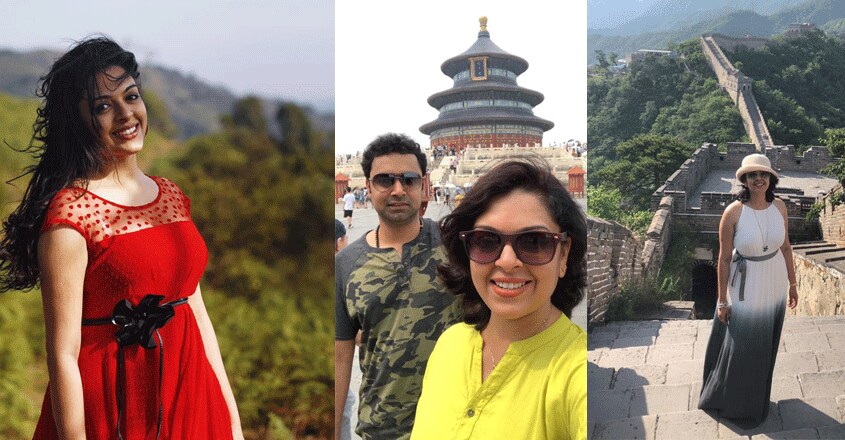 Malayalam film lovers prefer to address actress Radhika as Raziya, her screen name in the campus movie 'Classmates' directed by Lal Jose that was a big success at the box office. The role of Raziya was, in fact, a turning point in Radhika's career. No person who has watched 'Classmates' would ever forget Raziya.
Radhika took a break from her acting career after marrying Abhi, who is based in Dubai, and she lives in that city now. Along with acting, Radhika finds thrill in travelling too. "I enjoy visiting places and experiencing the sights. Abhi also has similar likes. Both of us are ready for a trip any time," Radhika told Onmanorama.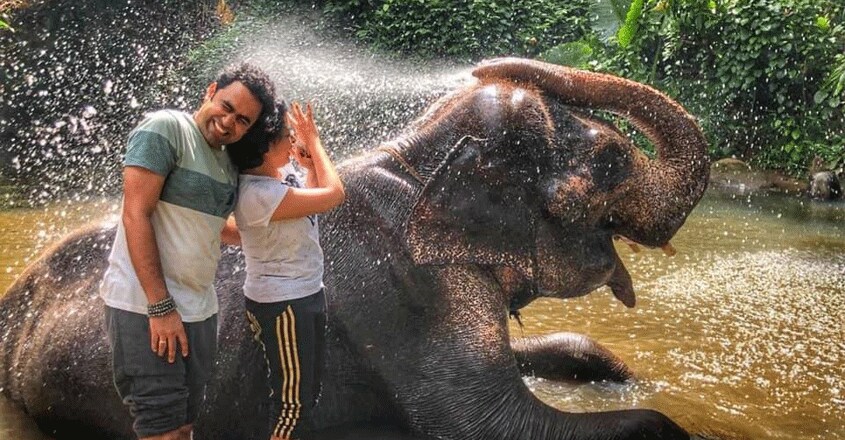 "Travels are always a pleasure. Nature has lined up such an amazing variety of attractions for us to enjoy. I wish to tour all corners of the world to relish them all," according to the actress.
Radhika was fortunate to travel to many places even before her wedding but it was Abhi who took her to unique destinations which offered a great experience. "On special days, Abhi's gifts would be surprise trips to totally unexpected spots," says an ecstatic Radhika.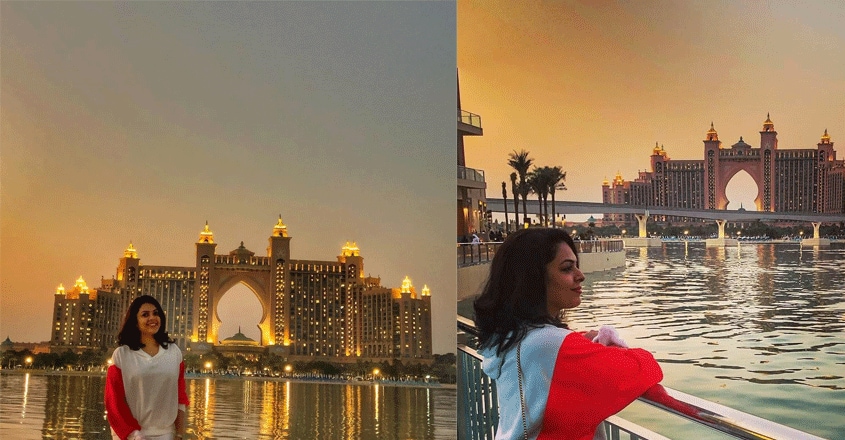 The couple's first trip was to Georgia and Radhika was swept off her feet by the sights. "We went to Georgia during spring. There were trees with red leaves everywhere along with ripe grapes. The grapes could be seen even on the bus stand premises. Wine of a special taste too could be tasted. I now wish to visit Georgia during winter," says the petite actress.
Turkey and Cappadocia
Another surprise trip arranged by Abhi for Radhika was to Turkey and Cappadocia. "Abhi told me about it a day before we started the journey. Then we did all the packing in no time and spent five days there," says the celebrity.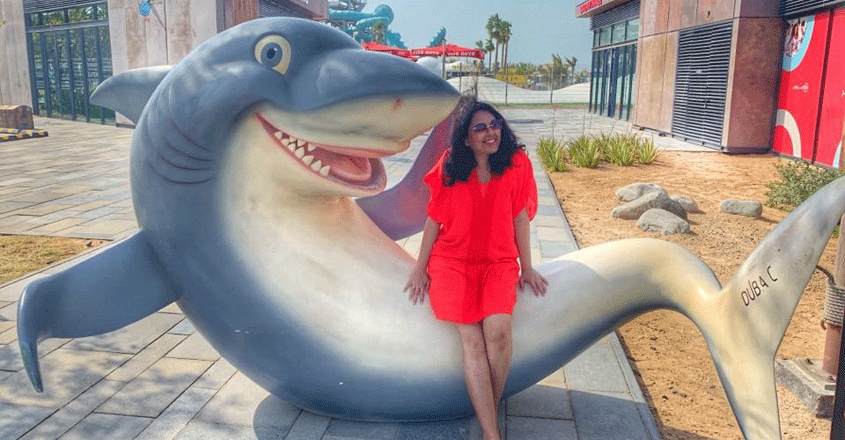 Nature has created a wonderland in Cappadocia, according to the actress.
Among the various spots they visited, Radhika loved Princess Island the most. "Abhi had gone there earlier and decided to take me there after our wedding as it is such a beautiful place," continues the film star.
"The city of Cappadocia can be reached by a four-hour drive from cosmopolitan Ankara, Turkey's capital. Centuries ago, volcanoes erupted in the area and the lava turned into hills. Now restaurants, shopping malls and other facilities have been arranged by creating hollows inside the lava hills," explains the actress excitedly.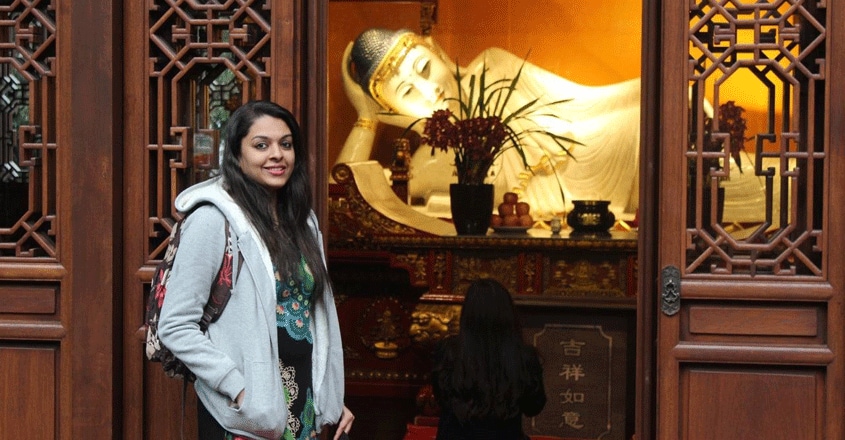 Apart from this unique geography, Cappadocia's another attraction is hot air balloons. "They come in all colours and sizes. Travellers can have a ride high up in the air and it was a terrific experience," says Radhika. The balloon trip lasted 40 minutes and the couple also received a certificate. The natural beauty of the place can be enjoyed the best only from a balloon, feels Radhika.
For their stay, the couple was put up in a cave inside the lava hills. "There was neither air-conditioning nor fans. That was a surprise. Another great thing about the accommodation was that one could see the colourful balloons early in the morning along with the special landscape," according to the star.
Admitting that both she and Abhi are ardent foodies, Radhika says that they relish every special dish at each place they visit. This condition was met in Turkey also. The couple's journeys in Turkey were by train and that was a different experience too.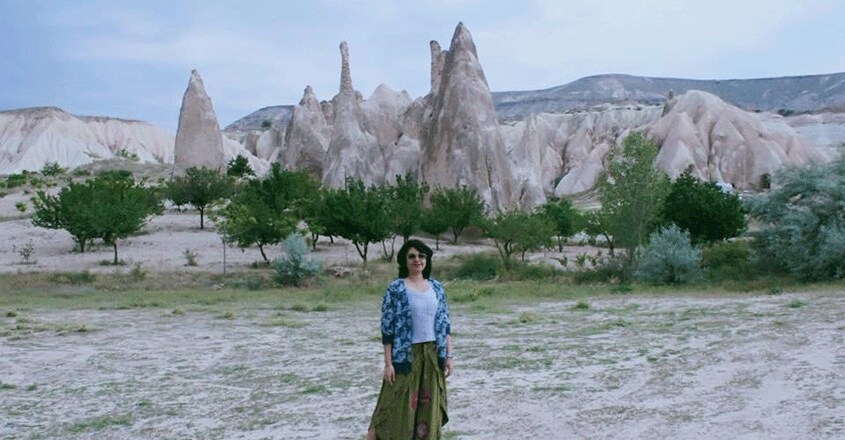 Great Wall of China
Radhika's trip to China was while accompanying her husband on one of his official trips there. They visited many spots but food was an issue. "Though we love cuisines of all parts of the world, Chinese was not much of a favourite. So we carried cup noodles everywhere in China," says the film star.
One of Abhi's friends in China helped the couple overcome the challenges of language and the trip became exciting.
The couple liked the Great Wall of China and the Tiananmen Square. "A trip to China would not be complete without visiting these two attractions," opines the actress. The Great Wall of China is indeed a Wonder of the World, she adds.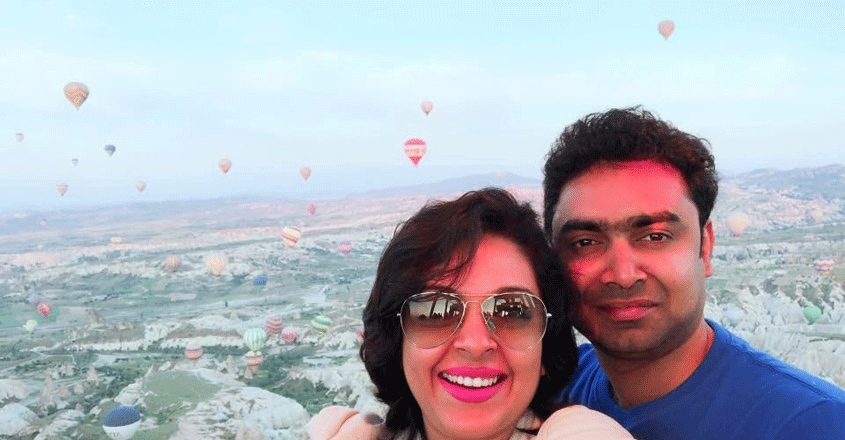 This year, Radhika had travelled to Kerala with her husband and thought that there would be no other special trip. However, Abhi surprised her yet again. "He planned a Sri Lankan tour but our relatives and friends tried to discourage Abhi. Still, he did not change the plan and we took off for Sri Lanka. The country is a combination of the tea estates of Munnar and the sights of Kodaikanal," recalls the actress.
Though she wished to visit many spots related to the Ramayana in Sri Lanka the plan was abandoned considering the security situation prevailing in the country. "We decided to go there during our next visit," she says.
Childhood journeys
Since she was a little girl, Radhika has visited many destinations. "But it must be to Kodaikanal that I might have travelled the most during childhood. One never gets weary travelling to the hill station any number of times," feels the film star. In fact, every corner of Kodaikanal is familiar to Radhika. "These places are still alive in my memories," she adds. The outings in Kodaikanal were with her mother and elder brother.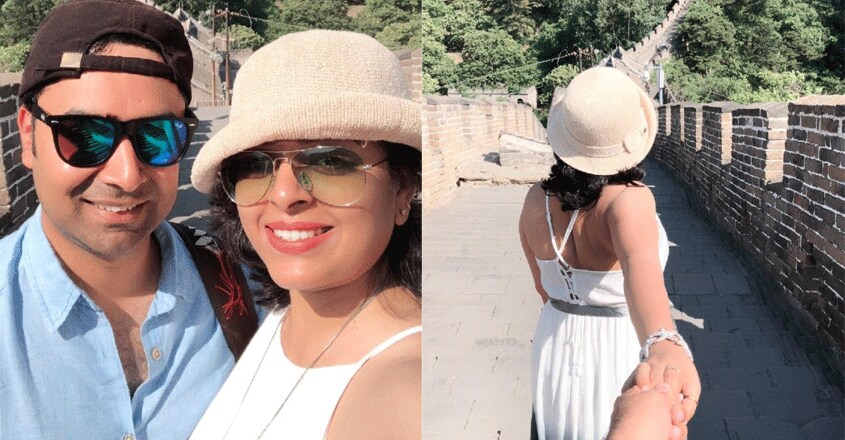 Radhika's parents mostly preferred temple visits and she could pray at several important shrines while young.
The first foreign trip of the actress was to the Gulf as part of the shooting for the album, 'Midad'. She later visited all Gulf countries to take part in stage shows. "Even after touring scores of countries, my favourite place is still Dubai. So when my parents decided to fix my wedding, I told them that I wished to marry a boy based in Dubai," reveals the actress. After her wedding, Radhika has enjoyed outings in Dubai to the hilt.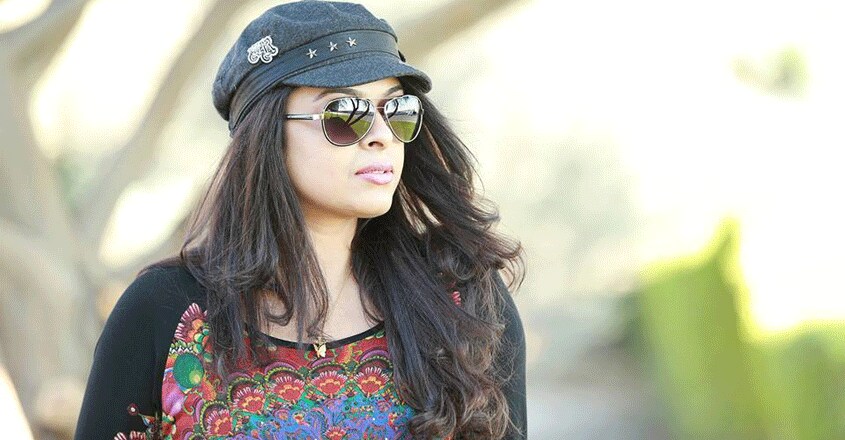 The celebrity, meanwhile, toured the US too. That was to participate in an entertainment programme following the release of 'Classmates'. "In the US, I've been to almost all places except California. My mother accompanied me during the trip," she remembers.
While in New York, Radhika's mother told her that she should shoot the videos of the places they visited. "But I preferred enjoying the sights to videography. Now I feel a sense of loss as I should have shot the videos for at least my mother's sake," she adds.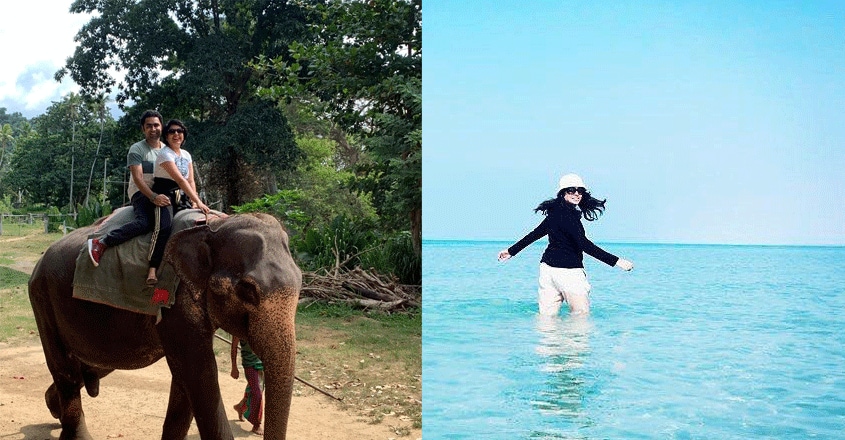 In America, it was the Niagara waterfalls that captivated the film star the most. "The falls have a majestic appearance that leaves you stupefied even at first sight," according to the star.
Dream journey
In India, Radhika has several more places to visit. "Among my dream trips are a bike ride to Ladakh and a European tour," reveals the star.