Anchor Mithun Ramesh is popular among the Malayali television audience. Smart and quirky, Mithun was able to easily win over the people as a radio jockey and actor.

Apart from his work, Mithun loves travelling. He has gone on solo trips and planned journeys with his family. Every trip is different and has a flavour of its own, Mithun said.
"I loved to travel as a kid. And that love seems to grow with me. My acting assignments and jobs have taken me on several trips. Other than that too, I have gone on several trips," he said.
Mithun's wife Lakshmi also swears by travelling. The arrival of his little daughter Tanvi prompted the couple to see the travelling in a whole new light. The little girl is also very much part of his travel plans.
From Kasaragod to Thiruvananthapuram
Each trip has gifted Mithun a different experience.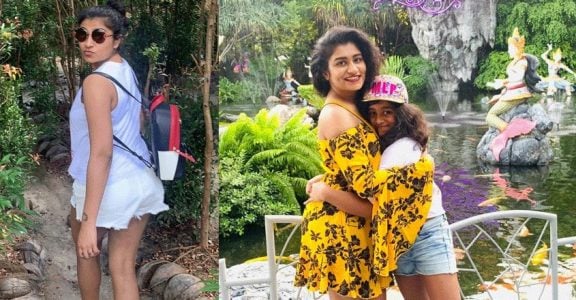 "I have been to all 14 districts in Kerala. Some as picnics, others as part of my job. I was able to get a flavour of the people's lives, cultures and cuisines. That's a real blessing," he said.
But Mithun is yet to go on a nationwide trip.
"Like how I have travelled the length and breadth of Kerala, I want to see the whole of India as well. As I am based out of Dubai, I have not been able to see the different parts of our country. Trips with my parents had taken me to some parts of India and that is all there is in the national list," he explained.
Honeymoon in Paris
Mithun's travelling expeditions entered a different phase after he got married.
"Lakshmi too loves to travel. We went to Paris for our honeymoon. This French city is really special. It's at once the city of lights, arts, and love. It was a great moment to see Eiffel Tower, one of the seven wonders of the world. My happiness was doubled as I witnessed it along with the love of my life," he remarked.
But a family life has not prevented Mithun from hitting the road alone.
"I go on solo trips even after the wedding. Among those, the trip to Amsterdam stands apart. That trip was a surprise gift from my wife Lakshmi. The capital of Netherlands, Amsterdam opens up a whole new world of endless sightseeing. You can just walk around from one place to another, taking in the beauty of the land," he explained.
"I really loved Sandeman, which is some distance away from the Amsterdam city. It was like visiting one of those fabled lands we often come across in our bedtime stories.
"There is a village called Giethoorn, which does not have any cars or buses. A small village with just boats and cycles. The life and sights of this land really captivated me. The first time I went there, I stayed for four days. Then I went to Amsterdam along with my family. Another time with friends. No matter how many times you visit this land, Amsterdam keeps calling you back. I am already planning my next trip. Our family would be joined by friends and their families," he said.
An adventurous partner
Mithun, however, does not tread the adventurous path much. He is very much at home in exploring a land and its people.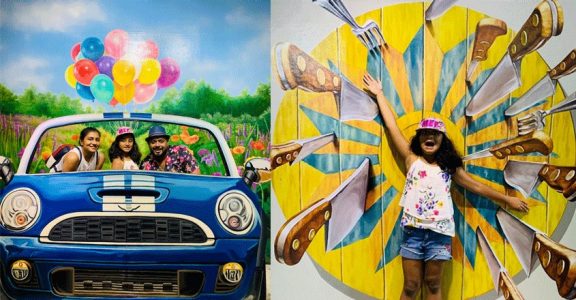 "I am not very keen on adventurous trips. It's my wife Lakshmi who is crazy over adventurous trips and sports. I love to visit places and getting to know about its history, culture and so on. Lakshmi and her friends go for trekking, scuba diving and even bungee jumping," Mithun said.
Travelling with daughter
Mithun recounted how his trips and planning changed after the arrival of his daughter.
"Our first abroad trip with our daughter was to Austria. Then we went to the UK. However, she was uncomfortable with the change in climate. Then on we were very careful in our planning. To celebrate our daughter's birthday, we went to Disneyland in Hong Kong. She also really enjoyed her time in the Disneyland. Then we went to Korea and Singapore," he said.
However, Mithun does not opt for package tours while going to foreign countries.
"I don't like that much. In package tours, we have to visit each place according to their itinerary. I make my bookings online and schedule our own visits," he said.
Thailand trip
Mithun picks trip to Thailand as one of his most special journeys.
"We knew that Thai visa was free till October 2019. We had splurged quite a bit on our Singapore journey. As the Thai visa was free, we geared up to visit that country. We also found a good place for accommodation at a relatively cheap rate. As I also got leave from work, we straight went to Phuket in Thailand.
"We stayed close to the Karon Beach. What mesmerised me the most was the 'fantasea' show. Real animals had been included in the show that narrated the tale of Thai king. Anyone heading to Thailand or Phuket should definitely watch this show. Another speciality was the buffet – as many as 3,000 people can comfortable gorge on the delicacies.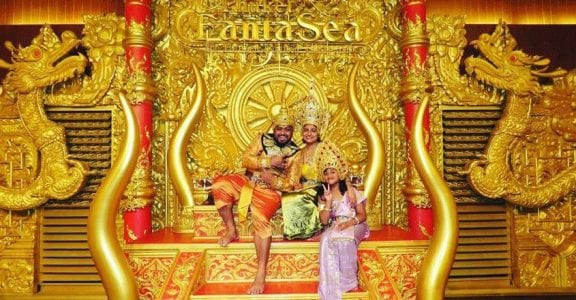 Mithun found every sight of Thailand amusing. The biggest island on Thailand, Phuket offers beautiful beaches, mountains, rainforests and different cultures.
Mithun also had a go at parasailing at the Patong beach in Phuket.
"Then we went to the Phi Phi Islands, which is an alluring place with its blue waters and coral reefs. Had lot of fun while attempting snorkelling in the middle of the sea," he said, adding that they went to almost all touristic places in the island.
Middle East, Europe and counting
Mithun has been to several countries in the Middle East. He was also able to visit USA, Canada, Spain, France, Austria, England and Netherlands.
Back home in Asia, he has visited Sri Lanka, Maldives, Hong Kong, Malaysia, Singapore, and South Korea.
Mithun considers it nothing short of god's blessing that helped him travel to these many countries. He hopes that he would be able to continue his trysts with travel.