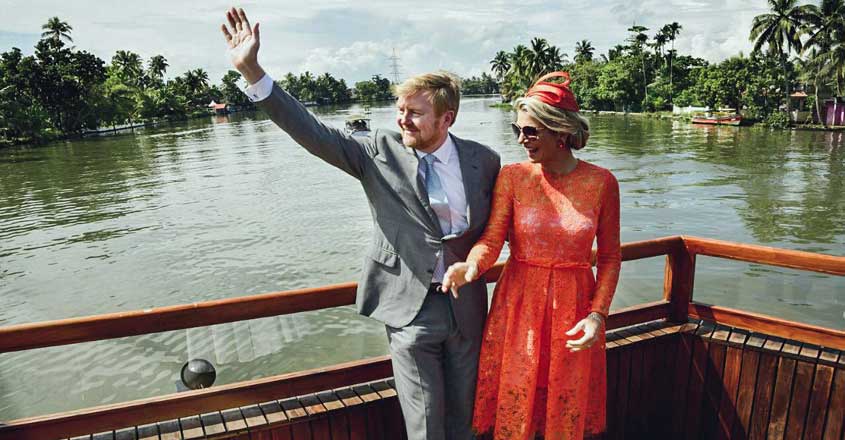 Kochi: Netherlands King Willem-Alexander and Queen Maxima took a boat ride through the backwaters of Alappuzha on Friday.
The Dutch Royals are visiting Kerala for the first time.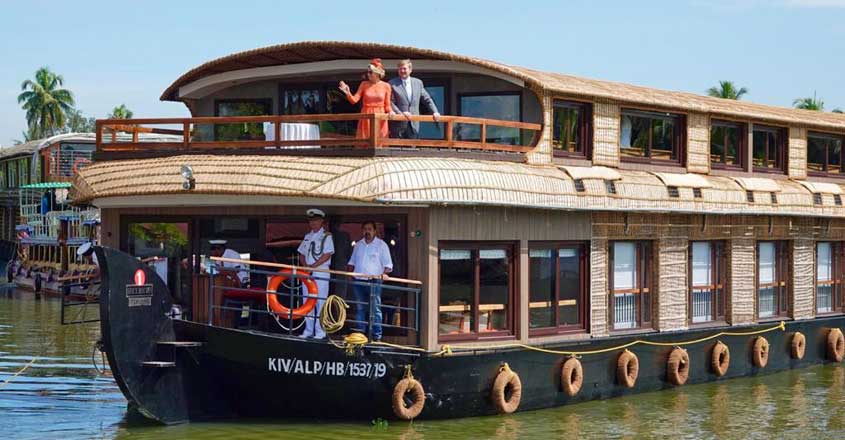 The King and Queen arrived in India on a five-day visit Monday at the invitation of President Kovind. Kerala was their third stopover.
The Royal Couple, along with their delegation boarded the 'Spice Routes Luxury Houseboats' from the Nehru Trophy Boat Race Finishing point and cruised to Kuppapuram backwaters.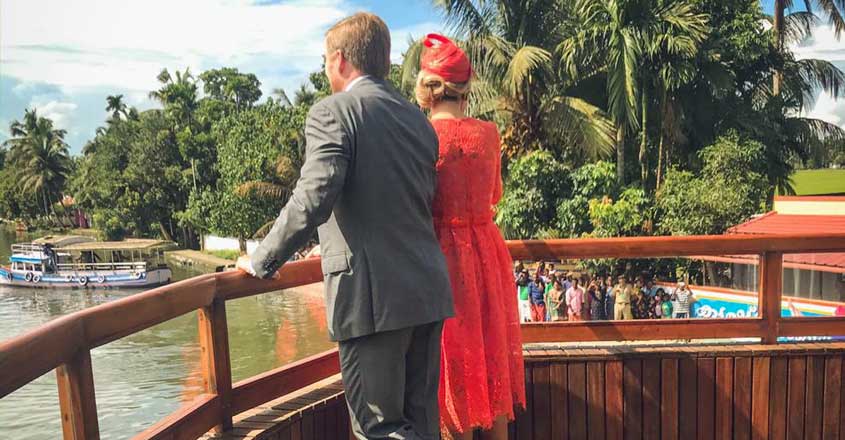 They engaged in a paddy field visit and was dropped back at the finishing point. The delegation had 2 rounds of meetings onboard the houseboat.
The couple had earlier on Thursday visited the ancient Dutch palace at Mattancherry.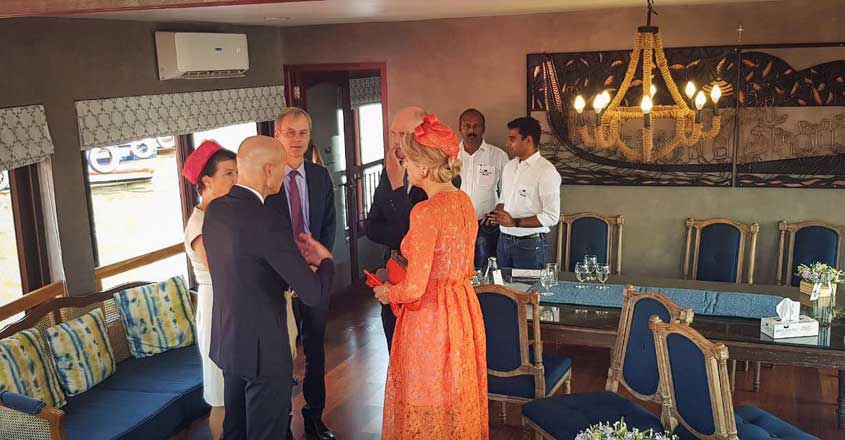 Welcoming the royal couple and their delegation, Chief Minister Pinarayi Vijayan, had hosted a dinner and said the relationship between the people of The Netherlands and Kerala spans many centuries.
Visiting the palace, King Willem-Alexander said cooperation between India and The Netherlands will continue smoothly.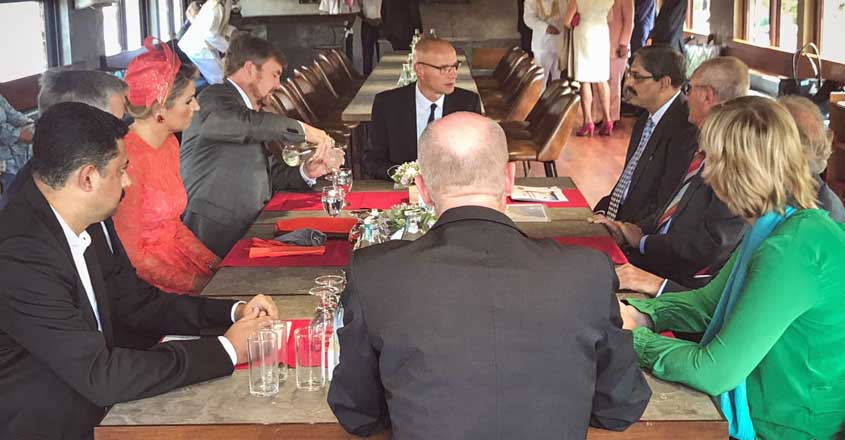 The royals were enthralled by the beauty of the construction and the architecture of the palace built by the Portuguese as a gift to King Veera Kerala Verma of Kochi dynasty around 1545.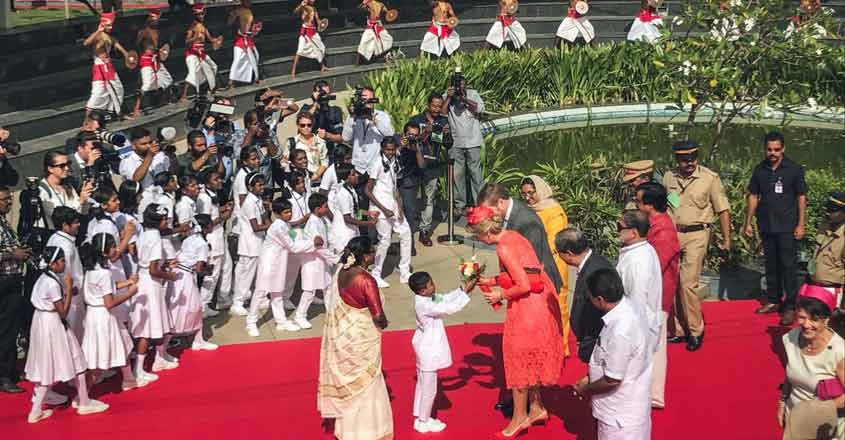 The Mattancherry palace came to be known as the Dutch Palace as it underwent major repairs at the hands of the Dutch.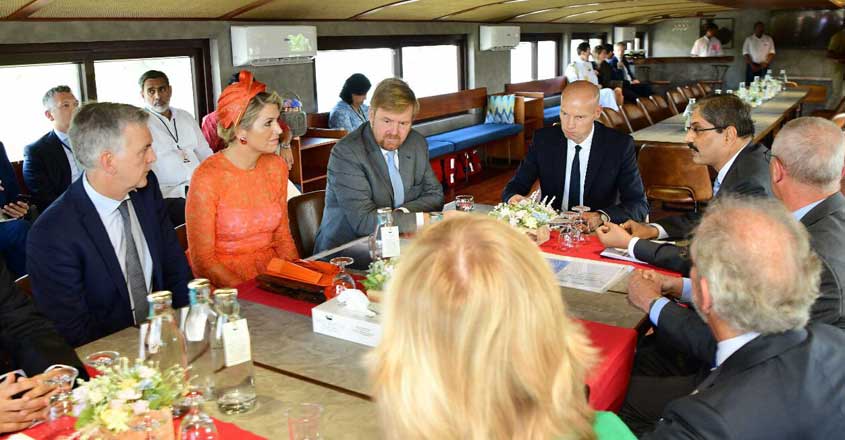 According to the Kerala Tourism Department, the palace is famous for its long and spacious halls along with its central courtyard.
The palace is also home to the deity of the Cochin royal family, Pazhayannur Bhagavathy (the deity of Pazhayannur).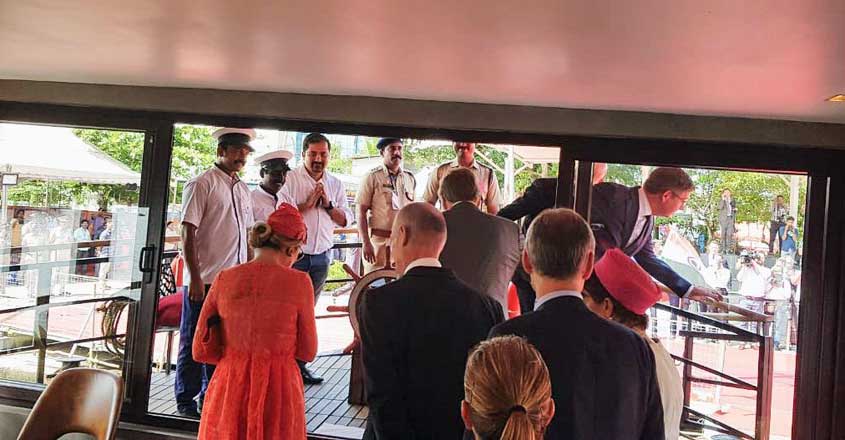 It is the Dutch king's first state visit to India, following his ascension to the throne in 2013.