Anarkali Marikar made her debut with Aanandam, a Malayalam film that revolves around a bunch of engineering students going on an excursion, and in a short span of time, she became a rising star.

Anarkali loves to hit the road just like the character in her debut film. Right from childhood, the talented actress was passionate about travelling and visiting new places. To her delight, Aanandam was canned at Hampi and Goa. Here the actress talks about her best-loved tours.
Favourite spots
Trips come alive when one travels with family members, says Anarkali. Though the actress has not travelled extensively across Kerala and India, she has visited some interesting places in the country.
"One of my favourite spots is Hampi, where Aanandam was shot. Hampi is so beautiful that it cannot be put into words. The ancient city is a marvel as temples, sculptures, bridges, and some imposing buildings are all carved out of stones, and it would take months to visit every nook and cranny of the city. I want to revisit Hampi as I could not enjoy the city when I went there as part of my work," she notes.
Pink city
Anarkali's next preferred destination is Jaipur in Rajasthan. The charming Rajasthan with glazing deserts and historic forts is akin to the endearing beauty of a pleasing girl decked up in resplendent dress and jewellery. That might the reason why Anarkali is in awe of Jaipur, Pushkar, Udaipur, and Jaisalmer. Jaipur is India's pink city and there is no dearth of sceneries in this beautiful spot, and it is also one of the top shopping destinations of the country. Idyllic Idukki
Thiruvananthapuram, where Anarkali completed her studies, is one of her favourite places in Kerala. The capital city has beaches and scenic views, and of course her friends. But Anarkali's dearest place in Kerala is her home town Idukki. The sought-after tourist spot Vagamon is quite near her home in Mundakayam, which is situated on the border of Idukki and Kottayam districts.
There is something alluring about Idukki which has misty hills and the vast expanse of meadows. For Anarkali, all roads lead to Idukki when it comes to a short trip. Whenever there is free time, Anarkali loves to hit the road but a tour will be planned without burning a hole in the pocket. The desire to travel should be backed by adequate funds, isn't it? Anarkali asks. "I never travel alone. Either my friends or family members will accompany me in all my travels. If friends are coming, then their availability will be ensured while planning a trip," she notes.
Only to Dubai
The actress has not travelled to any foreign country except in the UAE. She flew to Dubai as part of the campaign to promote Aanandam. While the actress was in the UAE, she got the opportunity to visit many places such as Ras Al Khaimah and Deira. "I didn't have much money at that time, so I did not go shopping. I had concerns about spending money," reminisces the actress who is an adventure lover.
Corona stood in the way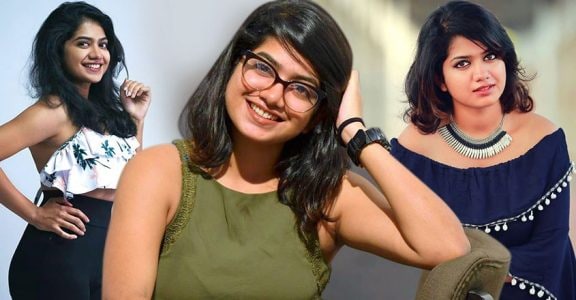 The spread of coronavirus has marred Anarkali's plans to visit the northeastern part of India. "It was a dream trip with my best friend. I travel a lot with him. We planned a tour to the northeastern states as he was free after completing his studies. But the pandemic stood in the way of our trip. We are planning to visit the northeastern states after everything settles down," she adds.
Dream tour
Anarkali's dream is to travel to the northeastern states and then an all-India tour. "There are some mesmerizing places in India that are worth visiting. We should travel by knowing the culture and enjoying the beauty of each place. Everything will be normal after the COVID-19 pandemic subsides," hopes Anarkali.