"Though I love travelling and seeing new places, my mind keeps drifting back home. My home is my paradise," says television actor Rebecca Santhosh. She loves the hills, mountains, and beaches. She prefers short trips. Rebecca shares her favourite travelling experiences.
Corona virus in Kerala? Really?
There was a time when I thought corona virus will never reach Kerala. But then see how fast it reached the state from China! Even now the newspapers and media are filled with news on the virus and its aftermaths. It's scary. Now travelling is no longer about impromptu trips, you need to plan, double-check the safety protocols of the hotel and destination. And it's important that we all follow these safety measures.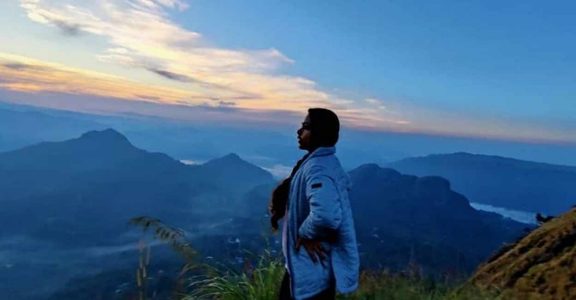 In 2019 we vacationed in Nepal and that remains one of our most memorable trips. We also visited Bahrain soon after that trip to visit my sister. Of course, then travelling was fun and hassle-free since the pandemic without the pandemic. When I look at how the world is suffering because of COVID-19, it really saddens me. There are people who have lost jobs. We haven't been able to travel for the last two years. So, we took short trips to kill the boredom of sitting at home. Had made a lot of travel plans but nothing really materialised because of the pandemic.
Home is where the heart is
There are many places I want to visit but wherever I go I am eager to be back home. So if someone asks me which is my most favourite place in the world, there is only one answer—my home. Nothing gives me more joy than sitting at home and watching films. Like everyone else, I was mostly at home during the lockdown. I was done with the shoot of the serial before the second wave hit us. We then took short trips to Munnar in between.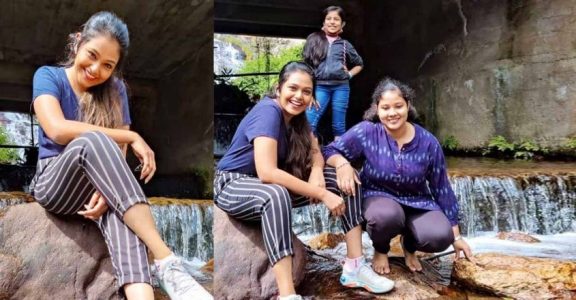 I am not someone who likes to make big plans before a trip. Everything will be done in a jiffy—be it deciding on the destination or the dates or the packing. There are a few places on my bucket list. And am very eager to visit Switzerland and Paris.
Thrissur-Thiruvananthapuram self-drive is exciting
I usually drive alone from Thrissur to Thiruvananthapuram for work. And it's a journey I always look forward to. Even during the lockdown, I drove to the shooting location. So even if other trips weren't there the Trissur-Thiruvananthapuram Road trip was fun. Though driving alone for such a long distance might sound boring, I used to enjoy it tremendously.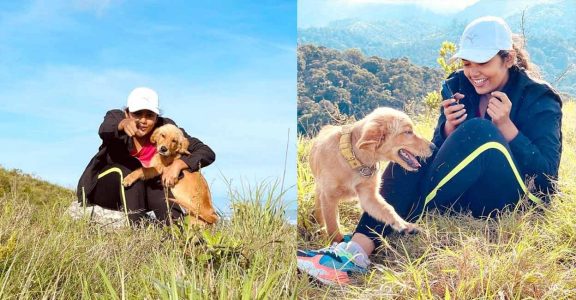 I also love travelling with friends. But then it is not always necessary to expect them to be available when you have planned a trip. You need to take their time and convenience into account. So, at times travelling alone is also a better idea. Having said that I always prefer travelling with friends.
Isn't it amusing to ask a travel buff about his/her favourite destination?
I think every traveller dream of seeing the world. There isn't a place they wouldn't want to visit. I would love to see a lot of places. Visiting the Dubai shopping festival, Paris, Switzerland, and a trip to Kulu during winter remain on my travel bucket list. After this pandemic gets over I hope to travel a lot. But Kerala remains my favourite.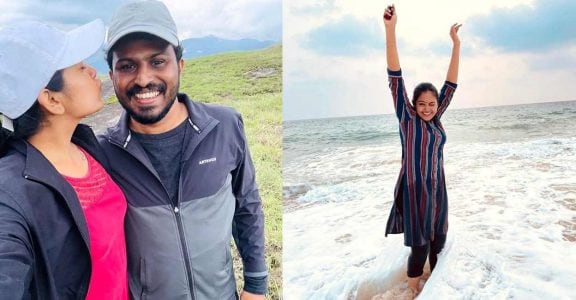 Their favourite child
Birthdays are important for all. And my birthdays are always celebrated in pomp and splendour by friends and family. But I have been one of the lucky ones to be part of a birthday celebration organised by people who don't know me but consider me as part of their family.
We once went to Singapore as part of a programme. That was the time that gave me one of the most memorable days of my life. For them, I was their favouirte child thanks to my serial character and they went out of the way to make my birthday very special. I will never forget that beautiful gesture.