The assertion that girls and young women shouldn't shy away from sole travel as they can move around freely even at the dead of night if they are daring can be confined to the realms of platitude. After darkness falls, there are strings attached to solo travel by women. Though men and women have equal rights, there are many constraints that throttle the aspirations of a woman. Undoubtedly, it is the dream of most women to travel alone with confidence.
Malayalam actress Chinnu Chandni Nair, whose stellar performance in the recently released movie 'Bheemante Vazhi' had received rave reviews, shares her travel experiences over the years. The movie tells the story of how one could taste success against all odds. Chinnu's travel credo is also similar as she wants to realize her travel dreams through grit and determination. The actress, who is equally passionate about travelling and acting, loves solo travel.
Safe travel imperative
It is noteworthy that there are safety issues for solo women travellers not only in India but across the globe. While travelling alone, one has to select destinations that are safe and secure for females. I usually do a lot of research on the places I am going to visit and will travel to a destination only if that tourist spot is safe for women. Details relating to hotels, cuisine and people of a particular place, among others, are sourced through the internet.
Even in our home state, women will think twice before hitting the road at night as society's outlook is tuned in a particular way. But things should change for the better and everyone should work together to ensure that anyone can go out alone without any fear whatsoever.
Snow-enveloped December and January
I love to see snowfall and places covered in snow. If you travel to European countries in the months of December and January, you can feel a different vibe in these nations. Moreover, the Christmas and New Year celebrations in European countries are out of the world. Travelling in the month of December is on my bucket list and I am in awe of not only Europe but also Manali.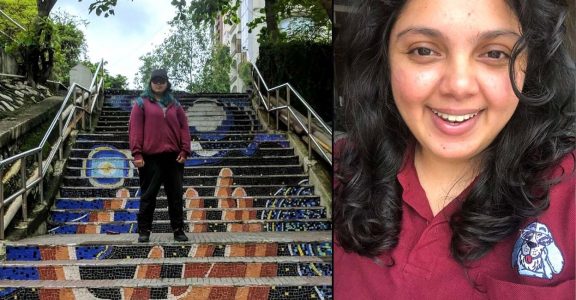 The grand Christmas celebrations in Europe will kick start four Sundays before Christmas day on December 25 and one of my wishes is to get a feel of the festivities there. The celebrations in Finland have an added sheen as this Nordic country is the land of Santa Claus. I have seen the Christmas festivities of Finland in videos and photos and they are simply breathtaking.
Location of 'Bheemante Vazhi'
'Bheemante Vazhi' was mainly canned at Malappuram district's Perashanoor, a sleepy hamlet oozing with countryside beauty. The film also reflects the natural charm of places such as Ponnani and Kuttippuram. The drone shots in the movie can take your breath away. As Chakochan (Kunchacko Boban) was the hero of the film, movie buffs and fans flocked to the location.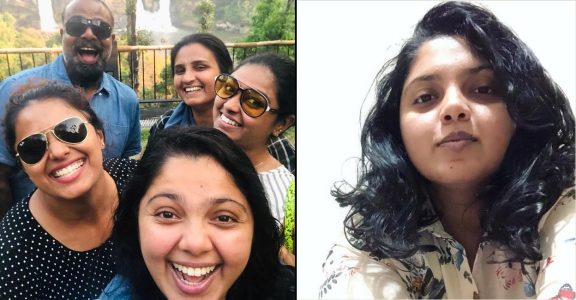 The local residents were good at heart and we girls used to while away time by sitting in a house near the location after the filming was over for the day. Devi, a resident of the house, used to cook lip-smacking dishes for us with fresh vegetables sourced from her farm. We all had a great time while shooting the film and those days are unforgettable.
Became a travel junkie through films
Though I have done only a few films, I loved the numerous vistas of the shooting locations as movies took me to new places. It is worth mentioning that there are many lesser-known places endowed with natural beauty in Kerala. As these spots have only a few tourists, their pristine beauty and serenity are still intact.
One would fall in love with travelling after watching certain movies and long to visit the exotic places where some of the songs in the films were shot. After seeing the magic of Switzerland in many movies, I want to fly to that country to have a great vacay.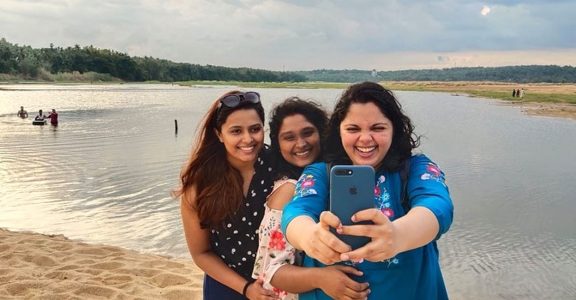 Favourite destination
Work took me to Thailand and I had stayed at Amanpuri in Phuket. My birthday was also celebrated at the luxurious resort. I had a real blast at the Amanpuri retreat as it provides a great view of the beach. The beachside dining is also mind-blowing.
Broken leg and Gokarna trip
Another unforgettable tour is the one to Gokarna in Karnataka. I went there along with my friends and the highlight of Gokarna is the magnificent beaches. One can also go trekking in the forest, which is also near the shoreline. I went trekking but unfortunately, I broke my leg and couldn't complete trekking. I was crestfallen as I was in pain and couldn't finish the trip on a high note.
After recovering from the injury, I later revisited Gokarna with my friends and that trip turned out to be great. But while returning from Gokarna in the car, I saw a picture of actress Nayanthara on the road ride and commented that she was superb. Hearing this, my friend, who was driving the car, looked at me in the rear seat and while doing so the car rammed a vehicle in the front. It goes without saying that the Gokarna trip has given me mixed memories.
Unforgettable tour
I went to Mahabaleshwar hill station in Maharashtra along with my mother and sister, and the trip was fun unlimited and we enjoyed a lot. Farming is an attraction of Mahabaleshwar as apiculture and strawberry cultivation are undertaken by the local people. The bird-eye views from the viewpoint are awesome, to say the least.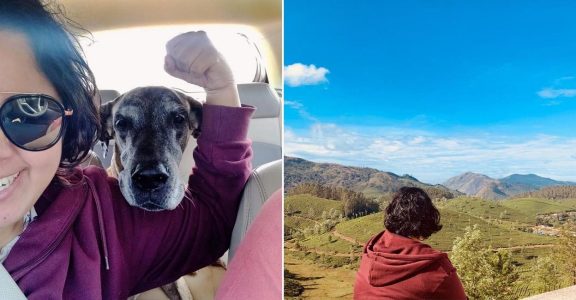 Born and brought up in Tanzania
I was born and raised in Tanzania as my father was working there. I have fond memories of my childhood short trips with my mother. I am crazy about a dish of Tanzania cuisine and whenever I visit this East African country my dad makes it a point to buy this delicacy for me.
Miles to go
My dream is to visit lesser-known places. I want to extensively tour the European countries and get a feel of the snow-covered places. My travel bucket list is pretty long.