Some actors strike the silver screen with the force and energy of a flash of lightning and one such actress is Femina George who has entered filmdom with a bang in Basil Joseph's Malayalam movie 'Minnal Murali', which is one of the most-watched films on OTT (over-the-top) platform.
How can one forget the merciless kick 'Bruce Lee Biji' delivered to her boyfriend when he told her to quit karate if she wanted to marry him. With this impact scene, Basil has clearly portrayed the character's toughness and at the climax 'Biji' had put her life at risk to save her home village. These qualities of a resolute 'Biji' had endeared her to legions of movie lovers across the globe.
Though 'Minnal Murali' was Femina's debut movie, the Kochi-native actress essayed the role of 'Bruce Lee Biji' with utmost ease and maturity. The character may have come out of the blue for Femina but she gave a stellar performance beyond the expectations of the movie buffs.
'Kochi is my home'
For Femina Kochi epitomizes home, studies, fun and frolic. Though the rookie actress was not born in Kochi, she loves to term herself Kochiite. "Kochi continues to amaze us and I love the city like anything. Kochi is home to me and I stay at Vyttila. I was born in Saudi Arabia but moved to Kochi at a very young age. I did my graduation and post-graduation at Rajagiri College and St Teresa's College respectively. I have also worked for a while at the IT hub Infopark," she says.
Femina is very familiar with the nook and corner of the buzzing city and her hobby is to have mouth-watering variety food. The foodie in Femina takes the lead as she hits the road in search of new destinations and cuisines.
"Now people have started to recognize me and I am happy about that. I never get bored of visiting Fort Kochi, Mattancherry and Marine Drive. Kochi has a magnetism that attracts everyone and that's why Kochi is my home," she notes.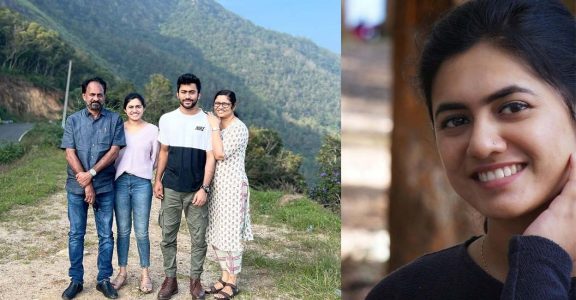 Femina in wonderland
The actress can never erase the memories of aimlessly roaming in Bengaluru like the Alice in wonderland. Though those days were tough, Femina considers the experiences in Bengaluru as the most worthwhile ones in her life. "I haven't so far undertaken any solo trips in my life. But the visit to Bengaluru can be put in the bracket of solo travel. As a matter of fact, the tour was part of my academic studies," the actress adds.
Femina went to Bengaluru alone to do internship during her degree days. She had to literally find her way in the capital city of Karnataka and she knew only English. She couldn't understand Telugu and Hindi spoken by the local residents there. In the initial days, the actress struggled a lot as communication was a serious issue.
Hailing a taxi or travelling in a public transport bus was a tall order for Femina due to the language barrier. "I activated Google map on my phone and started walking to places I wanted to go. This was the first time I was travelling alone outside Kerala. But I cherish the experience I had in Bengaluru and when I look back they are indeed priceless," she notes.
Girls-only trip
Though Femina hasn't travelled a lot, the few journeys she had undertaken were all memorable. The travel diary of the actress has mostly logged trips with her parents and brother, and tours to far-off places are few and far between. She has visited the popular hill station of Munnar in Idukki district many times with her family members. While studying at Rajagiri College, Femina has gone on a one-day tour with her friends. If the actress is not vacationing with her family, then she will be hitting the road with her friends. When the COVID-19-triggered lockdown was lifted, the promising actress along with her friends of St Teresa's College holidayed at Varkala in Thiruvananthapuram district.
"That was a totally different feel as it was a girls-only trip. We checked into a resort but the rates were pretty high due to the pandemic. As there were only a few guests, we could spend some quality time in peace. I am someone who loves to chill in a peaceful and calm environment. Though I had been to Varkala earlier, this jaunt with my friends provided a unique experience," says Femina.
Pandemic and 'Minnal Murali'
Femina was picked for the movie after audition in 2019. The actress quips that audition was also action-packed. She was told to reduce her body weight and had shed six to seven kg in a month. Meanwhile, the actress also learned kickboxing. "Initially, I didn't know that I was doing the role of Bruce Lee Biji. Only after a while did Basil chettan inform me that I will be doing this character in Minnal Murali," she notes.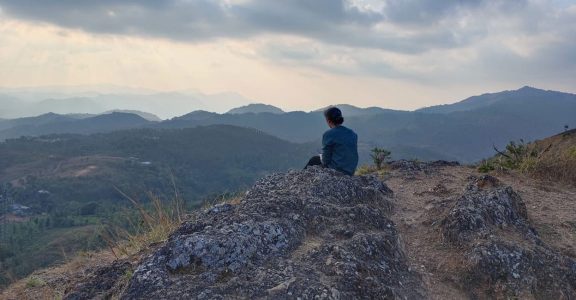 The actress travelled to Wayanad in Kerala and Karnataka as part of film shooting as the pestilence was spreading its wings. "I had never been to Wayanad, and this was the first time I was away from home for this long. On off days, I, along with my mother, used to visit the tourist spots in Wayanad. Wayanad with pleasant cool climate and some amazing views is a great place," the actress says.
After the culmination of the first schedule of shooting in Wayanad by March 2020, Femina returned to Kochi and the second schedule included canning of the climax scene. The second schedule was supposed to begin after a week in Aluva but the pandemic and ensuing lockdown poured cold water on the plans.
Later, the work started after a year and the majority of the scenes were shot in Karnataka and some in Vagamon. "I got an opportunity to visit these places as part of the film shooting. We spent more days in Wayanad than in Karnataka. The mornings are quite nippy in Karnataka and the shoot would start early in the morning. I was shivering when most of the scenes were canned in Karnataka," remembers Femina.
The period of crisis
The past two years were a period of crisis for the actress. "I was pretty tensed as the release of Minnal Murali was postponed due to COVID-19-related curbs. I had to wait for two long years and when the film had finally hit the OTT platform in December, movie lovers received it with both hands and I am happy for that," she says.
In love with Paris
Though many fabulous destinations have found place on Femina's travel bucket list, Paris tops the list. The actress also wants to travel across India and go on solo trips. She fell in love with Paris after watching Tamil movie 'Engeyum Kadhal', which was shot in the capital city of France.
"I will go to Paris and hope that my dream will be realized. In India, I definitely want to soak up the beauty of Kashmir," concludes Femina.